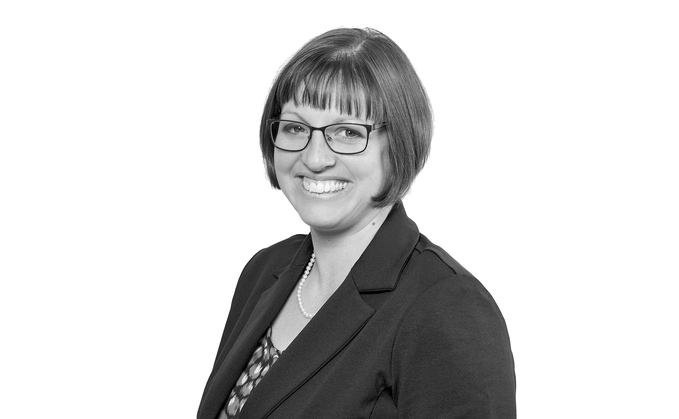 This week's appointments included hires at Standard Life, Independent Trustee Services and the Aon Master Trust.
Standard Life appoints managing director of DB solutions and reinsurance
October 26, 10:32AM
Standard Life has promoted Kunal Sood to the role of managing director of defined benefit (DB) solutions and reinsurance.
Sood was previously director of reinsurance and structuring at the firm and replaces Justin Grainger who has been promoted to commercial finance director.
In the new role, Sood will be responsible for driving growth of the firm's bulk purchase annuity (BPA) business.
Managing director, retirement solutions Tom Ground said: "Under Kunal's leadership, I am confident the BPA business will continue to go from strength to strength. His promotion is also a reflection of the instrumental role he has had in the development of Standard Life's reinsurance capabilities, which has also played a significant part in the success of the DB solutions business.
"His experience and knowledge of the industry makes him both a natural fit and well-placed to continue Justin's efforts I look forward to working with Kunal in his new role, as he and the team continue growing this important area of the business."
By Holly Roach
Quilter appoints head of responsible investment
October 25, 12:45PM
Quilter Investors has appointed Marisol Hernandez as head of responsible investment.
She brings 15 years' experience working in responsible investment for institutional investors and consultancy firms. She previously worked for the United Nations Principles of Responsible Investment as a responsible investment adviser.
Chief investment officer Marcus Brookes said: "We are delighted to be welcoming someone of Marisol's abilities and experience to Quilter Investors.
"We have come a long way in a short space of time in implementing responsible investment and are proud of the products and services we have in place for advisers. I look forward to working with Marisol to develop our offering further and ensure responsible investment is one of our core pillars."
Hernandez added: "Responsible investment has surged in popularity in recent years, but with that has brought challenges that need to be addressed.
"There can still be a lot of confusion on terminology and approaches and as such it has become crucial to be clear and precise in what it is we want to achieve in this space, where people, profits and planet can coexist."
By Martin Richmond
Cardano appoints managing director and client director
October 25, 10:14AM
Cardano has appointed Sinead Leahy as a managing director and client director.
She has 25 years' experience working in UK financial markets, and previously held multiple roles at NatWest Markets over a 20-year period include head of the pension solutions group and head of alternative asset distribution.
She was also previously head of pension investment consulting at PwC.
In the new role Leahy will help drive strategic investment advisory and journey planning/integrated risk management advice to pension scheme trustees and their sponsoring businesses.
Cardano Advisory chief executive Darren Redmayne said: "We are delighted to welcome Sinead to Cardano to further drive our strategic investment and journey planning advice to businesses and pension schemes.
"Recent events have further highlighted the critical importance of the sponsor covenant standing behind the investment risk being run. Having Sinead's expertise will help us provide advisory clients with additional strategic investment input working alongside pension schemes' day-to-day investment advisor."
By Holly Roach
ITS appoints Dan Gilmour from PwC
October 24, 1:05PM
Independent Trustee Services (ITS) has appointed Dan Gilmour as an associate director.
He joins from PwC where he was a senior manager in its pensions employer covenant and restructuring team.
He also previously spent six months on secondment to The Pensions Regulator as a business analyst, where he was a member of the 'rapid response' team and supported more than 50 live cases.
ITS executive chair Chris Martin said: "I am pleased to welcome Dan to the ITS team. His appointment brings further, independent, diversity of thought during a complex and challenging time for schemes and their sponsors. I know that he will offer yet another perspective to help us meet the needs of our clients."
Gilmour added: "I am excited to join the ITS team in the recently created role of Associate Director during a period of significant growth and with so many challenges facing schemes and sponsors.
"I have worked with scheme trustees in a number of challenging and interesting situations, and now is the right time to use my experience and expertise to help clients as a professional trustee. Having worked with ITS in the past, I know first-hand my new colleagues' passion for securing the best outcome for scheme members."
By Holly Roach
Changes to the Aon Master Trust board announced
October 24, 9:48AM
Zedra Governance's managing director Kim Nash has been appointed chair at the Aon Master Trust board, replacing Roger Mattingly who is stepping down.
She was previously a board member at the master trust and is also a qualified actuary and experienced professional trustee, having been appointed to the boards of numerous defined benefit, defined contribution (DC) and hybrid pension schemes, and master trusts and independent governance committees.
Additionally, Keith Scott from Law Debenture is joining the board, bringing wide ranging experience in trustee, pension director and investment management roles.
Aon head of DC solutions, Europe, the Middle East and Africa, Tony Pugh said: "We are exceptionally grateful for Roger's contribution to the Aon Master Trust over the past seven years. He played a central role in establishing our master trust and its success reflects the high-quality input that Roger has given throughout.
"I am also very pleased that Kim has agreed to step up to be the new chair of trustees. Kim has already made a significant impact on our operations, and I am sure she will be an outstanding chair over the coming years."
By Holly Roach