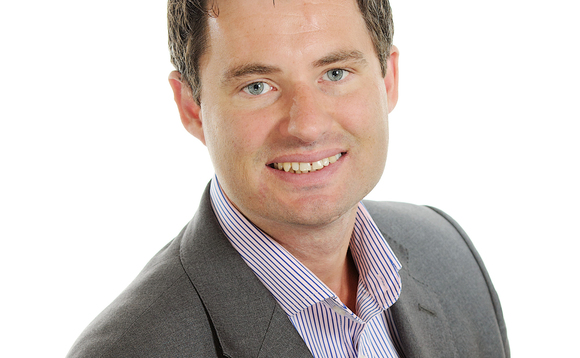 The £26.9bn Greater Manchester Pension Fund (GMPF) has invested a further £10m into the National Homelessness Property Fund 2 (NHPF2), the fund run by social impact property fund manager Resonance.
The pension scheme initially invested £10m in seed investment into NHPF2 at its launch in December 2020.
Its investments will enable the property fund to purchase additional homes in the Greater Manchester region for people facing a housing crisis - including those experiencing rough sleeping in the region.
There are currently 4,180 households living in temporary accommodation in the Greater Manchester region, of which 59% have children (4,975) living in them.
The total amount raised by NHPF2 is currently £65m.
NHPF2 works by buying properties, refurbishing them to a decent standard - ensuring they are both safe and energy efficient - before leasing them to the housing sector and homelessness charities to provide individuals and families at risk of homelessness with a settled home.
In Greater Manchester, the fund has partnered with Let Us, a group of five registered and ethical housing providers.
By partnering with these housing partners, the fund said it not only provides tenants with an affordable home, but also signposts them to any support they might need to sustain their tenancy and make positive plans in other areas of their lives, including finding employment and tackling health and addiction issues. The tenancies granted are longer than traditionally offered in the private rented sector, enabling tenants to put down roots in the community and plan for their future goals.
GMPF chair Councillor Ged Cooney said: "Our impact portfolio seeks to invest locally and create a positive impact, alongside generating a commercial return."
He added: "I am proud that the GMPF is continuing its support for NHPF2 - and its effort to tackle the local housing issues in Greater Manchester - by investing an additional £10m into the fund.
"Aiming to deliver a competitive risk adjusted return to ensure we meet future pension obligations, as well as delivering measurable and positive social change in the Greater Manchester area, NHPF2 is providing a sustainable and place-based solution for economic growth in the region and beyond. I look forward to seeing the fund scale up its efforts to house more local people at risk of and experiencing homelessness."
Resonance managing director of property funds John Williams said: "It is fantastic news that GMPF has chosen to invest for a second time into NHPF2 and is recognition of the desire of pension funds to invest for good and to have a positive impact on the communities within which they operate."
He continued: "This additional investment means that the fund will be able to make a real difference to the lives of people currently experiencing homelessness in the region, including many people sleeping rough. And it will enable it to realise its overall ambitions to provide around 1,500 decent and stable homes - and the potential for people to rebuild their lives - for thousands of individuals and families over its lifetime.
"And while this investment will support GMPF's ambitions for place-based economic growth, this fund is also providing opportunities for other institutional investors to support their place-based ambitions in providing solutions to local housing needs."
Salix Homes chief executive and chair of the Let Us project board Sue Sutton added: "The homes Resonance acquire with this fund, and lease to Let Us, make a huge difference to people's lives.
"In times of national crisis, inflation and a rising cost of living can impact the lives of people in already precarious housing situations the most. The additional funding from GMPF will enable Let Us and Resonance to work together to offer even more households high-quality, long-term, affordable rented housing, at a time when it is needed the most."
NHPF2 expansion
NHPF2 initially prioritised buying properties in the Greater Manchester region but is now expanding into other regions across the UK, including Bristol, Oxford, and Liverpool City Region, delivering nationally diversified return alongside locally focussed investment.
It said this place-based impact investing focus is proving popular with institutional investors looking to make a positive impact in the geographical area within which they operate, benefiting local communities and people in housing need.
The fund said it has ambitions to expand even further across the UK, the fund aims to raise £300m from institutional impact investors such as pension funds and local authorities. This will enable it to acquire around 1,500 homes and to house around 7,500 people over its 15-year lifetime.
It said that, since its first property fund launched in 2013, it has helped to provide homes for almost 3,000 individuals and families in over 1,000 properties, in major cities across the UK.
Case study
One of the first tenants housed by the fund is Julie. She moved into her new home in summer 2021 with her twin teenage daughters.
She said: "Because we were homeless for three years, our lives were on hold. Existing rather than having a life. Now though I am most proud of moving the children out of a hostel and seeing them change into young adults, as life is about achieving the most for your children.
"The children love it; they like where we are. There is a park next to the house, the school is close, and they are making better choices. My plans are to stay for as long as possible. It has put us back within a community. I don't want to move again and am happy here. It has changed me as a person. This is now a home."