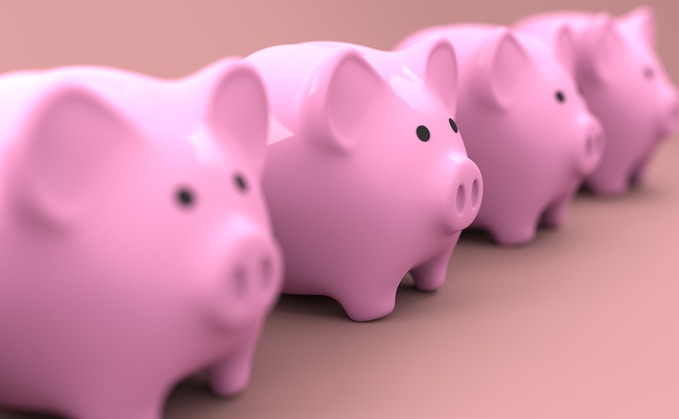 Nest Insight has teamed up with financial wellbeing provider Wagestream to collaborate on a workplace savings research pilot.
The trial - which comes alongside Nest's current autosave trial with SUEZ - will explore the employee financial resilience and wellbeing impacts of different nudges to support employees to get started with saving.
It will explore two approaches designed to support employees to start saving on payday, working with members of Wagestream's existing employer base through its financial wellbeing app, which is currently provided to more than two million employees.
The first approach is known as "active choice", which involves an in-app prompt asking employees whether or not they want to save. The second is an opt-out "autosave", where employees automatically start saving at a default rate if they don't opt out or change the saving amount.
Both approaches preserve individual choice and are designed to overcome behavioural barriers to saving seen in the more common opt-in approach to payroll saving.
The new trial builds on Nest Insight's existing workplace savings research programme, which was initiated to build understanding of the role that saving via payroll can play in supporting employee financial resilience and wellbeing.
Nest Insight said working with Wagestream to assess the potential of in-app, instantly accessible savings will make a significant contribution to this evidence base - adding that, over the course of the next two years, research will be conducted to assess participation rates, savings behaviours, and the impact on employee financial wellbeing.
Research trials manager Emma Stockdale said: "We've already seen the positive benefits that saving can have for financial wellbeing, and that autosave is a powerful mechanism for supporting people with getting started.
"This new collaboration with Wagestream will see us address important outstanding research questions, such as how autosave works in different employer settings and with a different touchpoint, in the form of a financial wellbeing platform. We'll also be able to look at another joining mechanism, known as 'active choice'."
Wagestream head of impact and inclusion Emily Trant added: "Savings goals and behaviours are core to financial wellbeing. Around a third of workers saving with Wagestream are building up savings for the first time in their life - but we know there's still more we can do.
"By collaborating with researchers at Nest Insight and Harvard, we're proud to be building evidence around what works to support employees and giving leading UK employers a new way to build out the savings pillar of their financial wellbeing programmes - making work more rewarding for their people in the process."
The trial is partially funded by the BlackRock Foundation's emergency savings initiative. In 2022, BlackRock renewed its commitment to supporting emergency savings research and established a new three-year strategic partnership with Nest Insight.
BlackRock co-head of global social Impact Gemma Gooch said: "This trial will benefit employees as well as provide valuable insights for other organisations on what they can do to strengthen their customers' and employees' financial security."
The Money and Pensions Service (Maps) is also continuing its support of the research, with a particular focus on identifying barriers for employers and the wider industry and on understanding best practice in communicating to employees.
Maps executive director for propositions, insights and external engagement Sarah Porretta said: "Expanding the provision of payroll savings schemes is key to the nation of savers pillar of our UK strategy for financial wellbeing where, in partnership with others, we want to increase the number of people on low-to-modest incomes saving regularly by two million.
"We look forward to expanding our collaboration with Nest Insight and Wagestream to build on the promising findings from earlier research into autosave. Together, we can help people build their financial security and wellbeing through accessible savings that they can draw on in times of need."