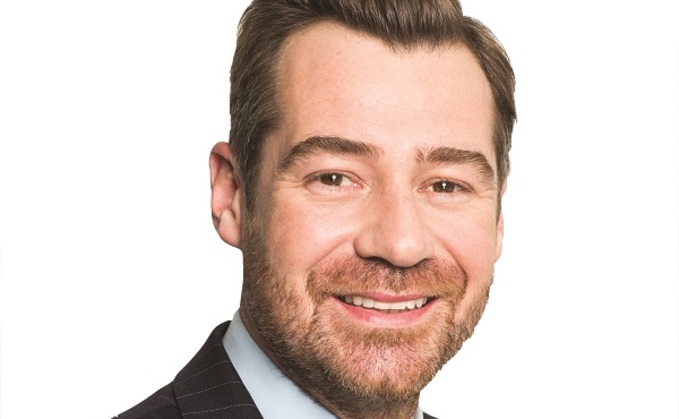 This week's appointments included hires at B&CE, the Association of Professional Pension Trustees and Hymans Robertson.
B&CE appoints chief human resources officer
11 November, 2:34PM
B&CE, provider of The People's Pension, has appointed a new chief human resources officer to its executive team.
The scheme provider said Deborah Finlayson had joined the organisation having previously worked as head of culture, workplace and global service centre at IG Group and as group head of talent and performance at Aviva. She has also worked in the construction, drinks, banking and insurance industries.
Commenting on her appointment, Finlayson said: "I'm thrilled to be joining the team on the continued journey of growth in a truly purpose-driven organisation. The pensions market is rapidly changing in response to lengthening life expectancy and increasing expectations for later life.
"Our people will be at the forefront of delivering these changes and ensuring value to our customers and members. I look forward to learning about this exciting business and working closely with my colleagues across B&CE to deliver our strategy."
B&CE chief executive officer Patrick Heath-Lay said: "I'm delighted to welcome Deborah to B&CE, as she brings with her a wealth of experience and knowledge. The success of every organisation is dependent on its people and Deborah has the skills to help us to build upon the excellent service that we provide to our millions of customers and members."
By Jonathan Stapleton
L&G appoints group risk committee chair
11 November, 1:18PM
Legal & General (L&G) has appointed George Lewis as chair of its group risk committee.
Lewis joined the board in November 2018 as a non-executive director and has been a member of the group nominations and corporate governance, risk and audit committee since his appointment.
He is also on the group remunerations committee.
By Holly Roach
APPT appoints three new council members
11 November, 10:19AM
The Association of Professional Pension Trustees (APPT) has elected Jane Foley, Kate Leigh and Manpreet Sohal as council members.
Foley is currently a trustee director at ProPensions and is also chair of the APPT Small Firms Forum, while Leigh is a trustee director at 2020 Trustees and a qualified pensions lawyer.
Sohal is a trustee director at Ross Trustees and also leads APPT's diversity and inclusion group.
APPT chair Harus Rai said: "We are fortunate to have such strong candidates joining the council of our growing association, which since the introduction of accreditation in 2020, has attracted close to 200 new members, swelling our numbers to 365 accredited trustees - 80% of the accredited community of professional trustees.
"The growth of the association runs alongside an increasing range of governance challenges for all trustees and I am sure that many schemes felt the benefit of our members' work in the last month or so when increased stresses were experienced by many!"
By Holly Roach
LawDeb appoints head of corporate secretarial services business
9 November, 10:32AM
Law Debenture has appointed its group chief operating officer (COO) Trish Houston to the role of head of corporate secretarial services (CSS) business.
Alongside the new role, Houston will remain COO and a director of the LawDeb Corporation.
The firm said in the role, she will be responsible for leading the CSS business in its next stage of growth.
Chief executive Denis Jackson said: "I am delighted that Trish will bring her extensive leadership and operational experience to the CSS business, helping to innovatively drive its next phase of growth.
"The board is pleased that adding direct responsibility for a client facing business to Trish's considerable mix of existing commitments, demonstrates LawDeb's core value of continued learning at the highest level of the company."
Houston added: "CSS is a fantastic business delivering peace of mind to our clients in an increasingly complex regulatory environment. The LawDeb CSS team brings our clients depth and breadth of experience, practical advice from governance experts and a deep pool of company secretaries, robust guidance and technical expertise.
"I am thrilled to be appointed head of the business and I am excited about supporting the team as we enter this next phase of considerable growth."
By Holly Roach
Broadstone expands employee benefits division
8 November, 10:21AM
Broadstone has appointed Brett Hill and Damon Hopkins to lead its employee benefits division.
Hill has been selected as head of health and protection in the team, joining from Towergate where he led its health and protection distribution.
Hopkins becomes head of defined contribution (DC) workplace savings and joins the firm from Aon, where he had a leadership role in its DC consulting team.
Broadstone chief executive Tony Gusmao said: "Brett and Damon bring a wealth of employee benefits experience to the team. In Broadstone, they are joining a business with a vibrant history of over 40 years with the combined expertise of over 500 consultants and administrators, and ambitious plans for the future."
By Holly Roach
Hymans appoints senior actuary
7 November, 10:20AM
Hymans Robertson has promoted Patrick Bloomfield to the role of senior actuary.
Bloomfield joined the consultancy from Mercer in 2004 and has been partner since 2006. He has also been an equity member since 2010.
Also, he was chair at the Association of Consulting Actuaries for two years from June 2020, after joining the main committee in 2016.
Hymans Robertson head of pensions Richard Shackleton said: "Professionalism is core to what we stand for as a partnership and the role of senior actuary is a crucial one for our firm. In taking on these responsibilities, Patrick will be leading our approach to professionalism and will continue being a positive influencer of pensions industry policy."
Bloomfield added: "I'm very excited to be taking on the role of senior actuary for the firm, leading our professionalism as we continue into the digital era.
"Developing pensions policy in ways that deliver the best outcomes for employers, trustees and savers is something I care deeply about. The role of senior actuary intersects these two passions, giving me a fantastic opportunity to make a difference to lives of lots of people."
By Holly Roach