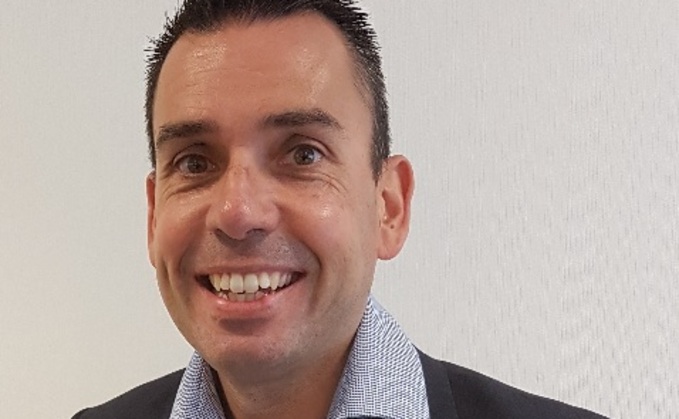 This week's appointments include those at 2020 Trustees, Now Pensions, Broadstone and Scottish Widows.
2020 Trustees hires associate director
12 January
2020 Trustees has appointed Geoff Winn as associate director.
Winn joins from The Bank of England where he served as a pensions manager for 12 years.
Prior to this he was a pensions manager and secretary to the trustee at PA Consulting Group Holdings, and also previously worked at Thomson Reuters.
2020 Trustees managing director Naomi L'Estrange said: "It is brilliant news to welcome Geoff to 2020 Trustees. He brings with him a wealth of knowledge and experience of financial services schemes and he will no doubt prove a wonderful addition to the team.
Winn added: "I'm excited and appreciative to be joining 20-20 Trustees at this time, with so many changes and improvements to pensions governance in the pipeline. I am looking forward to working together as a team and with so many pensions professionals."
By Martin Richmond
Now Pensions appoints policy lead
11 January
Now Pensions has appointed Lizzy Holliday as director of public affairs and policy.
Holliday has 16 years' experience in pensions policy and joins from the Department of Work and Pensions (DWP) where she led on significant policy changes to private pensions.
Among these were the development of new frameworks such as the master trust authorisation and the initial collective defined contribution (CDC) and defined ambition (DA) pension frameworks.
In 2019, while at the DWP, Holliday was seconded to the Pension Lifetime Savings Association (PLSA), where she oversaw the delivery and implementation of the Retirement Living Standards, along with its decumulation consultation and recommendations.
In her new role at Now Pensions, which is part of the Cardano Group, Holliday will work across the group to ensure a continued alignment of group-wide policy and strong engagement with its public affairs agenda. She will report to Now Pensions chief financial officer Eleanor Levy.
Holliday said: "I am hugely passionate about driving greater pension equality, improving outcomes for members, and investing sustainably.
"I am thrilled to embark on this new challenge at Now Pensions, which has been a major player in expanding UK pension savings through auto-enrolment over the last decade and shares my passion for making pensions fairer for all."
Now Pensions chief executive Patrick Luthi added: "Lizzy's appointment reaffirms our commitment to drive positive change for our members and the wider pensions industry.
"We are focused on providing the best possible service to our two million members and ensuring more people can benefit from pension saving via the workplace. 2023 will be a significant year for Now Pensions and Lizzy's experience of the pensions policy landscape will be a real asset to us and the wider Cardano Group."
By Jasmine Urquhart
Broadstone hires head of trustee services
10 January
Broadstone has appointed Chris Rice as head of trustee services.
Rice has been at the firm for two years as senior actuarial director, and in the new role he will lead Broadstone's trustee offering as part of its wider consulting and actuarial division.
Prior to joining Broadstone, Rice was a senior consultant at Capita Employee Benefits and also previously worked at JLT.
Head of consulting and actuarial Nigel Jones said: "Chris has been an integral member of our team for the past two years and was instrumental in the development of both our Sirius software and SM&RT Insure proposition. His sector expertise will be invaluable in directly addressing the needs of Trustees moving forward."
By Holly Roach
Scottish Widows appoints chair of IGC
9 January
Scottish Widows has appointed Anna Bradley as chair of its independent governance committee (IGC).
Bradley is currently chair of the Solicitor's Regulation Authority and is senior independent director of pay.uk.
She was previously a chair and independent board member of the Zurich IGC.
Bradley specialises in regulation and policy, and has experience working across many sectors including legal, financial services, utilities and health.
She was formerly chief executive of the National Consumer Council, and director of the Financial Services Authority.
She succeeds Mark Stewart, who has served on the committee for the last eight years, and has been chair for the last three.
Bradley said: "I'm delighted to be given this opportunity to build on the work that Mark and the rest of the committee have already accomplished.
"I feel fortunate to be joining at a point at which Scottish Widows is close to completing significant digital development work, which will open the window to a different sort of engagement with members of pension schemes and I hope will help to give members a greater sense of ownership over their pension."
Stewart added: "It's been a privilege to chair the IGC over the last three years and work with an excellent group of colleagues to ensure that Scottish Widows' delivers the best outcomes possible for its workplace pension customers. I'm confident that Anna will continue the great progress we've made."
Workplace director Graeme Bold said: "I'd like to thank Mark for the huge contribution he's made to the Scottish Widows IGC and welcome Anna as the new chair.
"I look forward to working with Anna, with her wealth of experience, to ensure Scottish Widows continues to deliver the best value for customers."
By Jasmine Urquhart