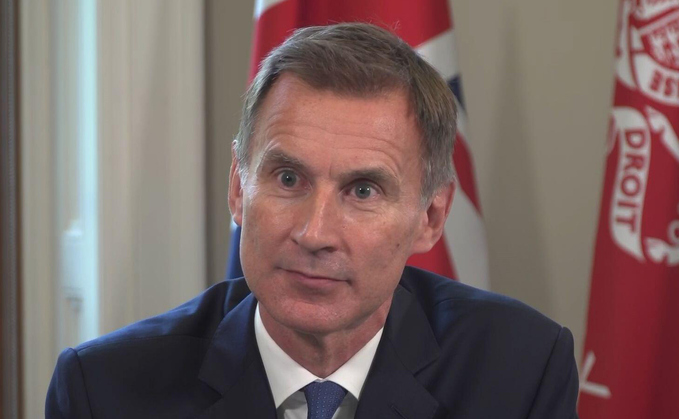 Chancellor Jeremy Hunt will use the Budget next Wednesday to unveil significant increases in pension allowances as part of a move to encourage people to work longer, the Daily Mail reports.
In its article - Boost for middle-class workers as Jeremy Hunt plans to raise the pension cap to stop professionals retiring early - the newspaper said Whitehall sources had confirmed the £1m lifetime allowance (LTA) would see the first substantial increase for a decade.
It added the £40,000 cap on annual pension contributions will also be raised.
The LTA was originally set at £1.5m when it was introduced on A-Day in 2006. It gradually rose to £1.8m in 2010 but fell to just £1m in 2016. Upratings since then have seen the LTA grow to £1.073m.
The annual allowance is currently capped at £40,000.
The Daily Mail article did not, however, specifically mention the money purchase annual allowance (MPAA), which is currently set at £4,000 and reduces the amount that over 55s can pay into their pension by 90% if they have accessed any of their pension pot to make ends meet during the pandemic or cost of living crisis.
Last week, an industry coalition of some 17 industry firms and organisation sent a letter to HM Treasury calling for urgent reform of the MPAA.
The signatories - which include Aegon, AJ Bell, the Association of British Insurers, Hargreaves Lansdown, the Pensions and Lifetime Savings Association (PLSA), Redington and The Investing and Saving Alliance (TISA) - calls for the MPAA to be increased from £4,000 to £10,000.
It also calls for a longer-term review of the impact of the MPAA to explore the effectiveness of the current rule and to discuss possible improvements to its operation and impact.
Royal London pensions and legal expert Clare Moffat said a key focus of the Budget needs to involve addressing pension lifetime and annual allowances.
She said: "The freezing of the former has meant that many more people are impacted by how much they can save in a tax efficient way, but crucially has been key in the decision making of many, including doctors in the NHS, to choose to leave their professions and retire rather than pay large tax charges."
Scottish Widows head of policy Pete Glancy also thought the government should reform tax allowances - "seizing the opportunity" to incentivise older professionals to return to work.
He said: "The LTA, annual allowance, and MPAA have all been frozen in monetary terms, despite the recent inflationary pressures. This means that more and more older skilled professionals that the country desperately needs, such as doctors and those in areas such as advanced manufacturing and bio-tech, face being hit by significant and unexpected tax penalties simply for returning to work.
He added: "We want to see the LTA scrapped for defined contribution pensions; the annual allowance increased at least in line with inflation to help those in defined benefit pensions; and the MPAA disapplied to those who have accessed some of their pension savings simply to make ends meet. This is a crucial time for the economy, and existing pension policy is actively holding the country back."