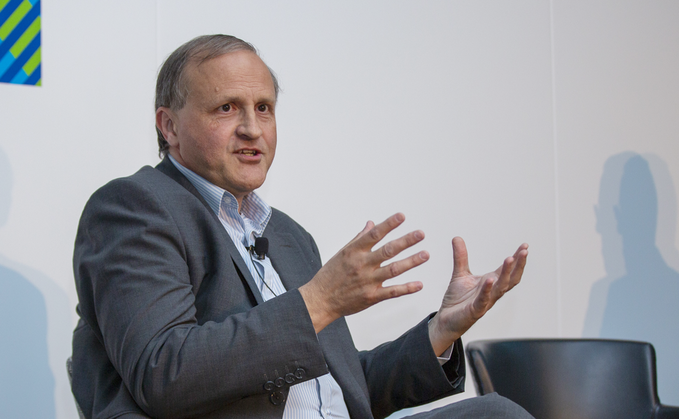 Pension inheritance tax rules could be tweaked or the normal minimum pension age (NMPA) could rise as part of any government plan to increase pension allowances, pundits fear.
Evelyn Partners financial planning partner Gary Smith suggested the government could tweak inheritance tax (IHT) rules around pensions in a bid to "temper" any generosity in pension allowances.
He said: "There is a chance, however, that Hunt could look to temper this apparent generosity to those who save a lot into their pensions by targeting some other benefit of pensions, like the favourable treatment of defined contribution (DC) pots under inheritance tax rules."
Standard Life managing director for customer Dean Butler said that over the past months there had been a number of reports from think tanks calling for an overhaul of the current rules - including suggestions to include pensions within people's estates for inheritance tax purposes.
Butler added, however, he would be "surprised" if the government deemed such reform as a priority given the complexities involved in making changes.
The possibility of removing the "generous" tax treatment of pensions upon death was also cited by the Financial Times in a opinion article yesterday.
Rule changes in 2015 allowed any unused cash left in a DC personal pension to be passed to beneficiaries and heirs tax free if the pension holder died before the age of 75.
Further rises in the NMPA were also mooted as a possibility for the Budget.
In a tweet yesterday, Lane Clark & Peacock partner and former pensions minister Steve Webb said: "I have an uneasy feeling that if we are all going to be expected to work longer, they may stop people accessing their pension pots before 60."
Webb added he thought this was "a more likely change" than any announcement on state pension age.
He also noted there would probably be "limited" transitional protections as with past rises.
Webb's tweet follows widespread speculation that chancellor Jeremy Hunt will use this week's Spring Budget to unveil significant increases in pension allowances - with the lifetime allowance (LTA) rising to as much as £1.8m, the annual allowance (AA) increasing to £60,000 and the money purchase annual allowance (MPAA) increasing to £10,000.
The Lang Cat director of public affairs Tom McPhail agreed there is a chance the NMPA would increase further - noting that the chancellor might increase both the state pension age and the NMPA.
He said, as an outside bet, the government might look at going further on the state pension age and then introducing early access with actuarially neutral reductions.
McPhail: "Increasing the state pension age saves the government billions of pounds; if you're going to do it then it makes sense to tie in some increases in allowances. Any increase to the NMPA could derail savers' retirement plans."
The NMPA was set at 50 when it was first introduced as part of the A-Day reforms on 6 April 2006.
The NMPA was increased to age 55 on 6 April 2010 and a further increase to the NMPA, increasing it to 57, is due to take place on 6 April 2028.
AJ Bell head of retirement policy Tom Selby agreed that a rise in the NMPA could be linked to an accelerated rise in the state pension age to 68.
Currently, the state pension age will increase to 67 by 2028 and then again to 68 by 2046 but there is increasing speculation the government could accelerate the proposed rise to age 68 to some point in the 2030s.
Selby says an accelerated rise in the state pension age to 68 could mean the NMPA would also increase sooner as this age had been expected to remain around 10 years away from the state pension age.
But he said the process the government would follow for increasing the NMPA was "far from clear".
He said: "The rise from 55 to 57 has been accompanied by a complicated 'protection' regime which means, depending on the wording of your pension contract, you may be able to retain a minimum access age of 55.
"This will create huge unwelcome complexity in an already overly complex pension system. We can only hope that the next NMPA increase is undertaken in a way which keeps unnecessary complications - not to mention administration costs - to a minimum."