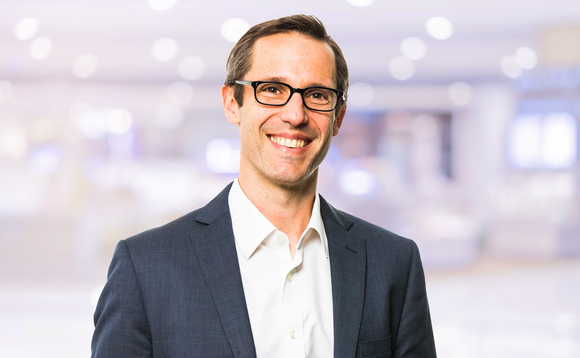 Hymans Robertson has appointed Jon Hatchett to take over from John Dickson as its senior partner from 1 April.
The move comes as part of a rolling tenure of the senior partner role. Dickson, who took up the senior partner role in 2017, will remain at the firm and resume his focus on strategic investment advice across the firm's clients.
Hatchett joined Hymans Robertson in 2006 after pursuing a career in academia. He became a partner in 2013 and was invited to be an equity member of the firm in 2017.
He has held various leadership responsibilities during his time at the firm - including being the founder and head of the firm's incubator, which developed new diversified areas for the firm such as Hymans Robertson's personal wealth business.
Prior to that, he was the firm's head of corporate defined benefit consulting where he advised on pension issues, such as long-term strategy, and led the development of the firm's at-retirement education and engagement programmes.
Most recently, Hatchett has been leading a transformation programme within pensions' market teams, focused on improving client experiences.
Alongside his work at the firm, Hatchett has sat on the board of examiners, and the research and thought leadership board for the Institute and Faculty of Actuaries and has also authored a number of research papers.
Commenting on Hatchett's appointment, Dickson said: "Jon's sharp intellect, progressive thinking and passion for innovation has made him a driving force within our firm's strategic growth and significant diversification in recent years.
"We've invested in innovative ideas and have driven changes in the way our markets operate in every area of our firm, and Jon has been at the heart of this transformation. He's someone who will push our firm on to explore the art of the possible. This clear vision and leadership experience makes Jon the ideal person to take on the mantle to lead the firm as my tenure as senior partner comes to an end."
Hatchett said he was "honoured" to step into the role of senior partner.
He said: "As an independent partnership we constantly seek to deliver high quality in our advice to clients. This will continue as a hallmark of my leadership.
"Hymans Robertson has a history of embracing change and innovating over its 100 years. We will maintain that pioneering spirit in transforming our business to continue improving how we serve clients against the backdrop of changing regulation and increasing expectation."
He added: "Our partnership model has enormous strengths and benefits for our clients and our people. I'm committed to our strategy of growth to sustain this model for the next generation."
Hatchett said this growth strategy would involve helping the firm as the pensions landscape shifted over the next decade to focus more on individuals.
He explained: "The direction of travel is to place more responsibility on individuals. Our growing retail businesses aim to bring all our institutional pensions and investment know how and quality to support their futures, with Hymans Robertson Investment Services and Hymans Robertson Personal Wealth.
"What we do matters to millions of people across the UK. I'm proud to lead a firm that will continue to make a difference to our clients and the lives of pension scheme members and long-term savers - to help them build better futures in retirement."