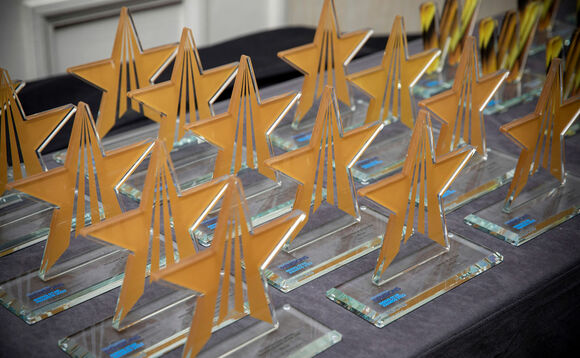 Nominations for this year's Professional Pensions' Rising Star Awards close tomorrow (17 May).
Launched in 2018 to celebrate the emerging talent in pensions, the Rising Star Awards seek to recognise the industry's future leaders and shine a spotlight on the organisations and individuals who are helping them grow.
So, do you know a rising star in pensions, or a role model or mentor in their midst?
The awards are open to those working for firms operating in the UK's pensions industry as well as those working either for, or governing, individual occupational pension schemes.
Nominees can be in roles including, but not limited to; pensions management; trusteeship; actuarial; pensions and investment consulting; legal advice; investment management; fiduciary management; schemes administration; and member communications.
Nominations are open and require just some basic details about the person or company you are nominating. You can also nominate yourself!
There is no limit on the number of nominations or categories.
To make a nomination, click here.
Professional Pensions will then contact those who have been nominated asking them to complete a questionnaire, which is required to progress to the next round.
An independent panel of expert judges will then decide the winners in each category.
The awards will be presented at a ceremony on 16 November at the Hilton London Bankside
The categories for 2023 are:
Rising Star of the Year
Trainee of the Year
Trustee of the Year
Actuary/Consultant of the Year
Actuarial/Advisory Trainee of the Year
Administrator of the Year
Lawyer of the Year
Investment Manager of the Year
Investment Trainee of the Year
Excellence in Customer Service and Communication Award
Mentor of the Year
Team of the Year
Organisational Award for Supporting Development
Organisational Award - Training Scheme of the Year
The deadline for nominations is tomorrow, 17 May
Further information about the awards can be found here
For nominations and entry queries, please contact Sabrina Rodrigues here
For sponsorship queries, please contact Liam Barrett here