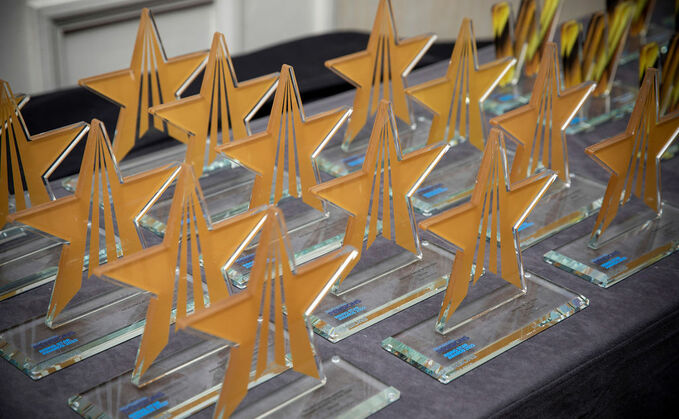 Here they are. The finalists for this year's Professional Pensions Rising Star Awards…
A huge congratulations to all those who have made the shortlist for 2023.
This year, Professional Pensions has had an amazing response - with an extremely high volume of very high quality entries. All entries have now been assessed by our panel of eminent judges and we are thrilled to reveal this year's shortlist.
The winners will be announced at a ceremony on 16 November at the Hilton London Bankside. For further information about how to book at table at these awards, visit our website here.
Our 2023 shortlists are as follows:
Rising Star of the Year
Benjamin Hodgson (Brightwell)
David Simpson (Barnett Waddingham)
Dweenisha Caleechurn (PwC)
Edward Austin (The People's Partnership)
Harriet Burchett (Eversheds Sutherland International)
Julia French (Local Pensions Partnership Investments)
Liam Goulding (Sackers)
Lily Fowler (Aon)
Mark Ormston (Retirement Line)
Rachel Kidd (WTW)
Sachin Patel (Hymans Robertson)
Samantha Reeve (Now Pensions)
Sarban Hoonjan (Isio)
Shay Owode (Vidett)
William Henderson (Knowa)

Trainee of the Year
Aidan Robert West (Dalriada Trustees)
Alice Carter (CMS)
Amelia Abbott (PwC)
Benjamin Bryant (Aon)
Charlie Parker (Pension Protection Fund)
Daniel Brown (Mercer)
Deepali Shah (Hymans Robertson)
Dominika Gasiorowski (CMS)
Fern Osborne (Lane Clark & Peacock)
Hettie Scriven-Seager (LGIM)
Lily Fowler (Aon)
Monika Gagat (Squire Patton Boggs)
Thomas Hill (Barnett Waddingham)

Trustee of the Year
Alan Greenlees (Zedra Governance)
Dan Gilmour (Independent Governance Group)
Fay Robinson (Dalriada Trustees)
Nicholas Chadha (PAN Trustees)
Sophia Harrison (Vidett)

Actuary / Consultant of the Year
Adam Dann (Pension Insurance Corporation)
Ben Farmer (Hymans Robertson)
Charlotte Quarmby (Aon)
Chevonne Boxer (Hymans Robertson)
Dan Auton (XPS Pensions Group)
Dweenisha Caleechurn (PwC)
Elizabeth Wise (Barnett Waddingham)
Hannah Brinton (Aon)
Helen Billing (XPS Pensions Group)
Karyn Cooke (Hymans Robertson)
Lindsay Sadler (Mercer)
Priya Jassal (EY)
Rachel Pegrum (Barnett Waddingham)
Stephen Kyte (Barnett Waddingham)
Warren Coelho (Barker Tatham Investment Consultants)

Actuarial / Advisory Trainee of the Year
Alex Davis (Hymans Robertson)
Amanda Kuczaj (PwC)
Amelia Abbott (PwC)
Fiona Wood (Barnett Waddingham)
Georgina Gayles (Aon)
Jake Dascombe (Government Actuary's Department)
Laura Tuffnell (Broadstone)
Lauren Branney (Hymans Robertson)
Priya Patel (Lane Clark & Peacock)
Rebecca Whitehead (Buck)
Sharon Jacob (Isio)
Thomas Hill (Barnett Waddingham)
Tom McKenzie (Barnett Waddingham)

Administrator of the Year
Bethany Tanner (XPS Pensions Group)
Christine Mandeville (Lane Clark & Peacock)
Conor Byrne (Broadstone)
George Walles (XPS Pensions Group)
Georgina Suleman (Broadstone)
Hannah Swinbourne (Broadstone)
Joshua Pandolfino (Barnett Waddingham)
Kristina Williams (Pension Protection Fund)
Rachel Roberts (Broadstone)
Samuel Fox (Broadstone)
Simon Cooper (XPS Pensions Group)

Lawyer of the Year
Aleksandra Kalinowska (CMS)
Amol Chalisgaonkar (Hogan Lovells)
Charlotte Cartwright (Eversheds Sutherland)
Charlotte Moss (Pinsent Masons)
Christopher Edwards-Earl (Stephenson Harwood)
Elaine He (CMS Cameron McKenna Nabarro Olswang)
Estella Bogira (Stephenson Harwood)
Freya Louise Stuart (Eversheds Sutherland)
Kate-Emma Bailey (Squire Patton Boggs)
Stewart Murphy (Pinsent Masons)

Investment Manager of the Year
Emma Birch (Lane Clark & Peacock)
Gerald Wu (Local Pensions Partnership Investments)
James Lawrence (Smart Pension)
Panashe Bera (Van Lanschot Kempen Investment Management)

Investment Trainee of the Year
Adam Dean Baksh (Isio)
Aditya Yanamandra (Mercer)
Benjamin Bryant (Aon)
Benjamin Robert Phipps (Mercer)
Jay Malkani (Isio)
Joshua McCann (XPS Pensions Group)
Saanvi Vasudevan (Lane Clark & Peacock)
Sarban Hoonjan (Isio)
Sophie Fisher (Aon)
Will Da Silva (Barnett Waddingham)

Excellence in Customer Service and Communication Award
Adam Dean Baksh (Isio)
Caroline Hopper (Quietroom)
Julia Fox (Quietroom)
Lorna Auger (Alltrust)
Mark Fenlon (Standard Life)
Olasumbo Biobaku-Mason (LGIM)
Richard Goldring (Smart Pension)
Stephanie McDowell (WTW)
Tori Watson (XPS Pensions Group)

Mentor of the Year
Andy Dickinson (Buck)
Ben Farmer (Hymans Robertson)
Brian Paterson (Legal & General)
Charlotte Moss (Pinsent Masons)
Emma King (Eversheds Sutherland International)
Helen Billing (XPS Pensions Group)
Mary McLeod (XPS Pensions Group)
Mitesh Sheth (Newton Investment Management)
Polly Cripps (Aon)
Priya Jassal (EY)
Shay Owode (Vidett)
Timon Kotsapas (WTW)

Team of the Year
BSPS Trustee Executive Team at Lane Clark & Peacock
Government Actuary's Department - McCloud Calculator Team
Insight4Pensions Team
Lane Clark & Peacock DC and Financial Wellbeing Team
MyCSP Training Team
P&O Mumbai Team
Pacific Life Re's Europe Longevity Team
PwC - Project Finch Team
RSM Pensions Audit Team
Smart Pension Investments Team
Standard Life DB Solutions Team
WTW Contact Centre Team

Organisational Award: Award for Supporting Development
Barnett Waddingham
CMS
RSM
WTW
XPS Pensions Group

Organisational Award: Training Scheme of the Year
Barnett Waddingham
Brightwell
Punter Southall Aspire
RSM
WTW