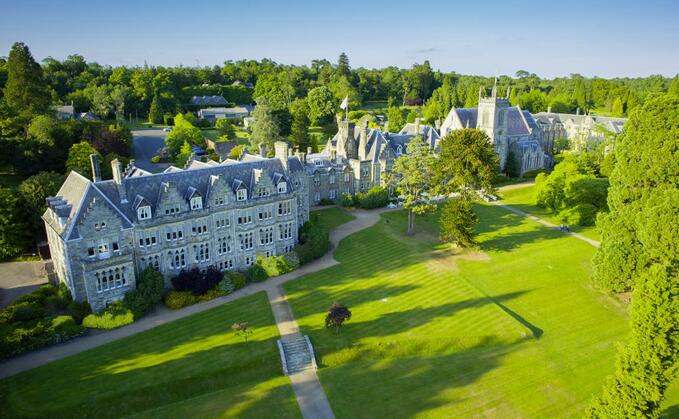 There is now just one month to go until this Autumn's Professional Pensions Trustee Senate Residential.
This event will take place on 5-6 October at the Ashdown Park & Country Club in East Sussex and is aimed exclusively at trustees.
This residential event has been designed to create an environment where a select group of trustees can meet and spend time with their peers and a small group of industry experts. The format will include a range of speakers and interactive workshops as well as the opportunity to network with your peers at sit-down lunches and during dinner.
Our opening keynote address will be delivered by Edward Chancellor, a well-known financial historian, author, journalist and investment strategist. Other keynote speakers include The Pensions Regulator director of regulatory policy Louise Davey; Knowa chief commercial officer Aled Davies and Be Onpoint Consulting behavioural science consultant Marliane Owen.
The conference will also include a pre-dinner speech from Eddie "The Eagle" Edwards, Great Britain's first Olympic ski jumper - who will talk about his quest to reach the Olympics, despite knowing the chances of medalling were slim, to his uphill battle against the scepticism of the GB Team establishment.
To view the programme and sessions, click here.
Professional Pensions will be covering the cost for accommodation and food at the event. To register for your place at this event, please register here.
Should you need any assistance with registering, please contact Sabrina Rodrigues via [email protected].
To find out further information, visit our event website at: https://event.professionalpensions.com/trusteesenate.