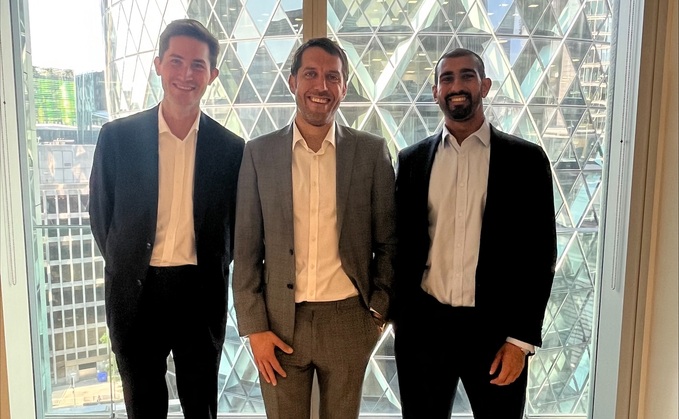 Cardano has formally launched a dedicated risk settlement advisory offering for pension schemes considering a buy-in or buyout transaction.
The investment management and advisory business said the launch of the service would expand its delivery of tailored de-risking solutions focused on improving members' outcomes.
Cardano said it had been advising trustees and corporate sponsors on a wide range of issues, including pension risk transfer (PRT) transactions for many years - noting the "natural step" was now to support clients purchasing a buy-in or buyout.
It said it had a particular strength in this area given it insurer and investment expertise as well as its track record in insurer assessment.
Cardano said its buy-in and buyout brokering service will be available for pension schemes of any size.
As part of the launch, it has hired Frankie Borrell as head of risk settlement; Andreas Vermeiren as director; and Aman Ruparelia as an analyst.
Borrell has spent the previous eleven years working at three bulk annuity providers. Most recently he led the client solutions team within Legal & General's pension risk transfer (PRT) team, who led on product innovation such as its assured payment policy solution. He has been involved in over 100 PRT transactions, ranging from £2m to nearly £1bn.
Vermeiren joins from Standard Life, where he had responsibility for the end-to-end investment process for bulk annuities. He has been involved in the transfer of £10bn of pension liabilities through buy-ins and buyouts - and has particular expertise in delivering integrated de-risking investment advice across areas such hedging insurer pricing, illiquid asset management and in-specie asset transfers.
Ruparelia joins from Lane Clark & Peacock (LCP), where he advised trustees on endgame solutions, including project managing pension scheme buy-ins ranging from £10m to £1bn. His experience includes engaging stakeholders as well as preparing and delivering transaction project plans.
Cardano said it was also seeking additional hires to support its growth ambitions.
Commenting on his hire and Cardano's service launch, Borrell said: "Cardano likes to challenge the norm whilst delivering thoughtful and outcome-driven advice. Our risk settlement offering will be no different.
"This is a really exciting and interesting time for the de-risking market and one that presents a great deal of opportunity for trustees. Where buyout is the right choice, then trustees can rely on us to deliver recent and in-depth insurer side expertise that will maximise success as they prepare for and then engage in a buyout transaction process.
"But it's important to say that we're a client driven, not a product driven, business. So that means trustees can trust Cardano to work with them to identify and then deliver the right solution for their pension scheme and members, whether that's buyout or an alternative path."
Adolfo Aponte, the managing director who leads Cardano Advisory's risk solutions team, added: "We're very pleased to welcome Frankie, Andreas and Aman to the team. In a busy insurance market, pension schemes that have set their eyes on an annuity policy, will need specialist negotiators that understand what will get them to the front of a queue and deliver the best possible transaction.
"There is also more choice than ever before to manage pension scheme risk. Scheme advisers need to be able to robustly challenge the de-risking solutions available and this is exactly what Cardano will deliver."