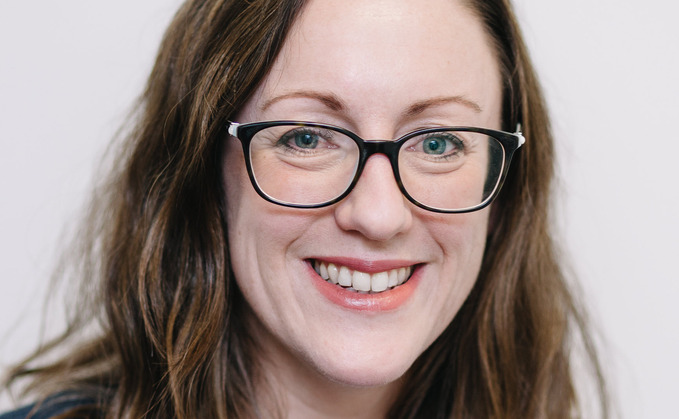 This week's movers include those at the Institute and Faculty of Actuaries, Law Debenture, Aon and Burges Salmon, among others.
IFoA appoints Kalpana Shah as president
14 September
The Institute and Faculty of Actuaries (IFoA) has appointed Kalpana Shah as president, replacing Matt Saker.
Shah has been with the organisation since 2019 and has held the president-elect role for the past year.
She also sits as non-executive director on several boards including at Just Group, Asta Capital and Markel International.
Previous experience includes her partner and group chief actuary role at Hiscox, as well as a stint at GAN as deputy to director of underwriting.
Kartina Tahir Thomson is set to take over as president-elect.
IFoA chief executive Stephen Mann said: "In her role as president-elect, [Shah] has already demonstrated her commitment to providing a positive experience for our members and listening to their thoughts and ideas on the future direction of the organisation and the profession. I look forward to working with her over her presidential term to deliver on our strategy and ensure a strong future for the IFoA.
"I would also like to take this opportunity to thank both Matt Saker as he moves to the role of immediate part president and Louise Pryor who ends her three-year term on the IFoA presidential team. I extend a warm welcome to Kartina Tahir Thomson as she officially becomes president-elect."
Shah said she was "humbled by the trust and confidence placed in me by my members to take on the role of president".
"My focus, during my presidential term, will be to help the IFoA become easier to do business with, embark on a cultural transformation, and raise the profile of both actuaries and the organisation to make it one that members are proud to join," she said.
"I look forward to promoting greater awareness and understanding of the diverse range of skills and expertise that actuaries have to offer as I begin my presidential term."
By Holly Roach
Law Debenture appoints head of corporate sole trustee
14 September
Law Debenture has appointed Scott Pinder as head of corporate sole trustee.
Pinder joined in March this year as a director. Prior to this, he spent 15 years at WTW where he held a number of roles including director, actuary and governance thought leader.
The firm currently acts as the corporate sole trustee for around 60 clients.
Pinder said: "The corporate sole trustee route clearly marks the way forward for more and more schemes. This has been the trajectory for several years now, and we expect it to continue.
"The fact is that the landscape has changed significantly. It's no longer acceptable to meet once a quarter or to allow excessive bureaucracy to thwart effective decision-making.
"Not least in the face of a growing regulatory burden and other challenges, what schemes need now is professional expertise and experience that can be delivered in real time. They need an approach that's responsive and a governance framework that's
By Martin Richmond
Van Lanschot Kempen hires two
14 September
Van Lanschot Kempen has hired Huub van der Riet and Chong Peng to its sustainable equity strategy.
Van der Riet joins as senior portfolio manager, effective 1 October, and Peng will start as portfolio manager on Friday (15 September).
Van der Riet joins from Goldman Sachs Asset Management (GSAM), where he spent seven years as lead portfolio manager of impact strategies.
Across his 28-year career, he has also worked at NN Investment Partners (now part of GSAM), where he spent 21 years, and at ABN Amro and Aegon, where he started his career.
Peng joins from APG Asset Management, where she worked as portfolio manager of the focus equity strategy.
Van Lanschot Kempen head of sustainable equity strategy Ivo Kuiper said: "We are delighted that Huub and Chong are joining our team. Both have extensive experience, along with a proven sustainability track record.
"With this reinforcement, we are well positioned to further shape our clients' sustainability ambitions. Whereby we contribute with our investment strategy to the transition to a sustainable economy, combined with solid returns for our clients."
By Jasmine Urquhart
Aon appoints commercial lead for buyout
14 September
Aon has appointed Susannah Calder as commercial lead for its buyout and wind-up services.
Calder is currently a partner in the firm's UK retirement team and was previously the trustee retirement consulting lead at its Manchester and Leeds offices.
In her new role, she will focus on assisting schemes on their journey to buyout and wind-up as part of a 12-strong team.
Aon senior partner and head of risk settlement Martin Bird said: "We expect buyout and wind-up to be key growth areas over the next few years as more and more schemes actively engage with insurance solutions and need appropriate support.
"Susannah's hands-on experience of taking her clients on the buy-in to buyout journey, and her knowledge of the professional trustee landscape make her ideally placed to lead the team. We are very pleased to be welcoming her into this role."
Calder added: "This is a team with significant expertise in the insurance market and of the winding-up process, an area which is now in a period of high demand from UK pension schemes and featuring earlier and earlier in trustees' planning. With our highly relevant wider capabilities, Aon is very well placed to offer a complete solution for clients on the journey to buyout and eventual wind-up."
By Jasmine Urquhart
Burges Salmon adds to pensions team
13 September
Burges Salmon has appointed Helen Woodford as a lawyer in its pensions team.
Woodford has wide ranging experience acting for both pension plan trustees and employers and her clients have included corporates with large ongoing defined benefit (DB) plans as well as smaller entities with open or closed DB arrangements, defined contribution occupational plans and executive arrangements.
She joins the firm from Wrigleys Solicitors where she was most recently a senior pensions lawyer.
Prior to this she was a partner and consultant at Bexley Beaumont and also served as a legal director at Womble Bond Dickinson over a 19-year period.
In a post on LinkedIn, Woodford said she was "delighted" to have joined the Burges Salmon team.
By Holly Roach
Link Group appoints growth leader
12 September
Link Group has appointed Danny Meehan as growth leader for its UK retirement solutions business.
Meehan joins from Cushon where he was proposition and development director and spent four years developing its master trust and member-led propositions.
He has 17 years' experience in financial and professional services and has previously held senior consulting, sales and proposition roles at KPMG, Capita and WTW.
In his new role at Link Group, Meehan will drive the company's expansion into the UK pensions market, which it says it has been "heavily investing" in over the last three years.
The Australian asset administration firm has recently added new UK-based clients to its portfolio, and has also acquired HS Pensions.
Meehan commented: "Link Group has set a course to transform the experience and engagement that members have with their pensions by combining the best of Australia with its deep UK expertise. This is an amazing opportunity and I am looking forward the challenge of bringing millions of members onboard to our servicing and analytics platform in the coming years."
General manager of UK Retirement Solutions Richard Wilson said: "As the leading provider of retirement solutions globally, Link Group is committed to investing in new tech-enabled platforms and leveraging our current best in class solutions to evolve with client needs and provide simplified experiences to employers and members. Bringing Danny onboard to further fuel our ambitious growth plans is very exciting and we are delighted to welcome him to our experienced leadership team.
"Danny is a talented strategist, natural consultant and highly engaging leader and we look forward to working together with him to drive the next era in the growth of Link Group and development of the broader UK pensions market. We believe the industry needs transformation and Link Group has the talent and technology to help our clients and the wider industry to simplify member experiences and create more choice in how members plan for better retirement outcomes."
By Jasmine Urquhart
Broadstone appoints senior DC consultant
12 September
Broadstone has appointed Jeremy Brown as a senior defined contribution (DC) consultant in its employee benefits consulting (EBC) division.
Brown brings over 30 years' experience and joins from Benefex where he worked as a principal consultant and specialised in client relationship management and proposition development. He previously held consulting roles at Capita Employee Benefits, Mercer and Bluefin.
In his new role, he will with the firm's DC team to provide a range of DC and workplace savings consulting services for both employers and employees.
Head of DC workplace savings Damon Hopkins said: "We're delighted to welcome Jeremy to Broadstone and to add to our growing roster of high calibre new hires in the DC team.
"His track record speaks for itself and his experience in both client facing roles and proposition development will be a valuable addition to our ever-evolving offering. He joins at a time of heightened risk and uncertainty for our clients and their employees who need robust, innovative advice to navigate these turbulent times."
Brown added: "Broadstone's growth in the EBC sector is underpinned by consultancy-led, client-centric delivery across an impressive range of services for employers and employees. Adding value is at the core of what Broadstone does and I hope that my experience in this sector, along with the top-quality of my colleagues in the Broadstone team, will help capitalise on the attractive opportunities in the workplace benefits space."
By Martin Richmond
Cardano makes three senior hires to launch dedicated risk settlement offering
12 September
Cardano has hired Andreas Vermeiren, Frankie Borrell and Aman Ruparelia to launch a dedicated risk settlement advisory offering for pension schemes considering a buy-in or buyout transaction.
The investment management and advisory business said the launch of the service would expand its delivery of tailored de-risking solutions focused on improving members' outcomes.
Borrell joins as head of risk settlement; Vermeiren as director; and Ruparelia as an analyst.
Borrell has spent the previous eleven years working at three bulk annuity providers. Most recently he led the client solutions team within Legal & General's pension risk transfer (PRT) team, who led on product innovation such as its assured payment policy solution. He has been involved in over 100 PRT transactions, ranging from £2m to nearly £1bn.
Vermeiren joins from Standard Life, where he had responsibility for the end-to-end investment process for bulk annuities. He has been involved in the transfer of £10bn of pension liabilities through buy-ins and buyouts - and has particular expertise in delivering integrated de-risking investment advice across areas such hedging insurer pricing, illiquid asset management and in-specie asset transfers.
Ruparelia joins from Lane Clark & Peacock (LCP), where he advised trustees on endgame solutions, including project managing pension scheme buy-ins ranging from £10m to £1bn. His experience includes engaging stakeholders as well as preparing and delivering transaction project plans.
By Jonathan Stapleton
IGG appoints trustee director and associate director
11 September
Independent Governance Group (IGG) has appointed Nicole Mullock as a trustee director and Aziz Jalil as an associate director.
Mullock has over 20 years' experience in the industry and joins from Waters Group where she served as director of global benefits for Europe, the Middle East and Africa and APAC. She previously served in a number of senior roles at GSK, including senior director and also worked as a senior benefit consultant at Buck.
In her new role, she will work with the firm's clients to build relationships with trustees and sponsors to establish strategic goals and deliver high governance and risk management services.
Jalil brings 25 years' experience from across pensions, banking, insurance and asset management sectors where he developed expertise in investment management and asset liability management. He joins from Athora where he worked as director of investment and actuarial and previously held senior roles at Credit Suisse, Aviva, Mercer and KPMG.
In his new role, he will assist schemes to meet their objectives while helping to manage and mitigate the risks they face.
The appointments follow the appointment of Joanne Holden as a trustee director and the opening of the firm's new Bristol office as part of its regional expansion.
IGG chief executive Andrew Bradshaw said: "IGG has gone from strength to strength this year, and I'm pleased to welcome Nicole and Aziz to the fold. We are committed to providing schemes with best in class trusteeship and governance services, and with their wealth and range of experience I'm confident that Aziz and Nicole will be an asset to the team."
Mullock commented: "IGG leads the industry when it comes to professional trusteeship and governance services and I'm really excited to join such a talented group of individuals. At a time of significant change for pension schemes and the industry at large, I am looking forward to using my experience to deliver the best outcomes for our clients and scheme members."
Jalil added: "I'm pleased to be joining IGG as it continues to expand out its governance and monitoring capabilities in the investment space, a critical component for any successful pension scheme. I'm looking forward to sharing the knowledge I've gained from years of experience in investment and asset liability management with the wider team, as well as working closely with clients, other trustees and advisers across a variety of investment, funding and other pensions issues."
By Martin Richmond