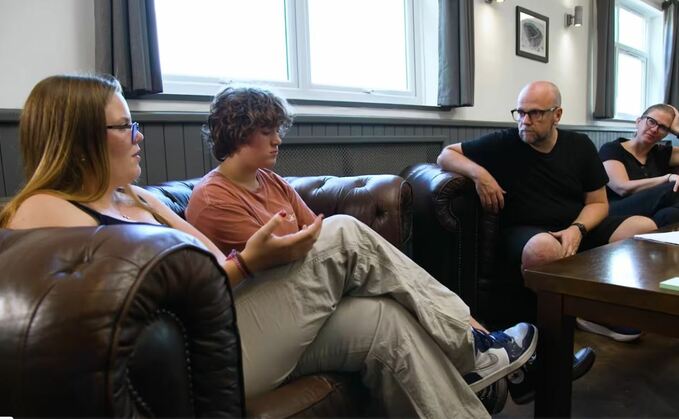 Gen Z, those born between 1997 and 2012, are "smart and switched on" and happy to see money leaving their pay for pension contributions, latest research from Quietroom shows.
The communications agency said that, with the bill to lower the age at which workers are automatically enrolled receiving royal assent this week, it had been exploring how best to connect with a new generation of savers.
It gathered a group of 16-year-olds together to find out how they felt about money, pensions and communication - a group that had just received their National Insurance numbers, with many entering the world of work for the first time.
Quietroom said this group would be among the first teenagers to be automatically enrolled into pension saving - asking if this was a good time to talk to them about pensions and, if so, what are the keys to getting it right?
What Gen Z think about long-term saving from Quietroom on Vimeo.
Quietroom said you can't talk to Gen Z in the same way as we do to their parents - noting that, in the years that have passed since their parents turned 18, we've seen global upheaval including 9/11, Brexit, wars in Bosnia, Afghanistan, Iraq and Ukraine, the financial crisis and the pandemic.
And it added we had also seen an "explosion of different ways to broadcast and receive information" - from Facebook and Google to YouTube and TikTok, adding that today's 50-year-olds were born into a world with three TV channels, a handful of newspapers and no internet.
Quietroom said all this means that Gen Z are "meaningfully different" from the generation we're most comfortable talking to - pointing towards a report by strategic insights consultancy Flamingo, Gen Z: Redefining Authority, which said that Gen Z "are simultaneously more exposed to the failures of traditional authority than ever, and more equipped than ever with tools to respond to it, to challenge it, and to make it work for them".
Quietroom director Rhys Williams said: "My advice to anyone trying to communicate with this generation is to talk to them. Observe them. Ask them questions. Listen to them talk to each other. Then centre your communication around their needs and priorities. If you communicate on this subject matter in the right way, they will be receptive."
Headline findings from Quietroom's research included:
This generation is smart and switched on - within an hour of learning about pensions for the first time they asked questions like 'what if you don't have enough money in your retirement savings when you need to retire?' and 'what happens if your investments depreciate?'
They are relaxed about money leaving their pay for tax, National Insurance and pension contributions, particularly when it's framed to them in terms of how much pay they get to keep.
They thought that their workplace pension would be provided by the government and had no idea that private sector providers might be involved.
They do not trust easily, being highly aware of potential bias in communication and highly sceptical of the motivations of businesses encouraging them to save.
They show a strong moral compass, and were happy to soundly condemn people and brands whose words don't align with their actions.
In terms of communication, their views varied, with some saying they would prefer to hear about pensions on their social media feed from a source they trust, while others wanted to get a letter in the post because it felt more official.
They want to be treated as equals, not infantilised or talked down to.
All agreed that as long as the communication was specific to them and contained useful information, they would be receptive.
The group agreed that hearing about pensions between school years 10 and 13 would be the best timing.
Hardly any participants had received any financial education at school to date - one person had spent 30 minutes learning about how to deal with debt, but that was it.
The GenZ initiative comes as Quietroom launched a synopsis of pension communications research with the aim of drawing a line under what the industry has learned so far and focusing our minds on the challenges of the future.
The research - led by Dan Young of Shed Research Consulting - created a summary of 20 years of findings into pension communications. Young reviewed 44 pieces of research, covering 185 individual studies, including Quietroom's own member research and other published member research from workplace pension schemes, master trusts, investment managers and academic journals.
More information on this research is available from Quietroom.