PLSA: Superfunds will not let employers off the hook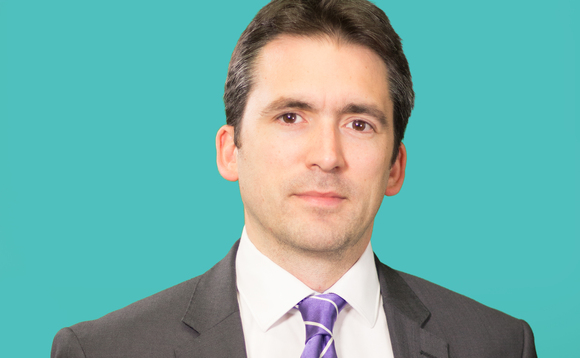 Joe Dabrowski says superfunds will encourage employers to "step up" and pay more into schemes earlier than under existing arrangements.
To most people outside the pensions industry, we are one homogenous collective - either working hard to help people save enough for retirement or plotting to separate honest men (and women) from their savings. However, as readers of Professional Pensions know, there are a wide variety of different issues across the industry that people devote a significant amount of time to debating in the interests of delivering best outcomes for members.
One topic that is certain to spark a discussion is the question of how we fix the defined benefit (DB) market and if we need to at all. Naturally, no scheme is the same, but some statistics can help frame the debate. For example, despite employers spending £120bn over the last 10 years in special contributions, deficits have remained over £400bn. In addition, there are three million members in the weakest of TPR covenant groups. And while most schemes will be able to reach a sustainable funding position by drawing on their resources and the financial strength of their sponsoring employer, this won't be the case for all schemes.
So with this in mind, the Pensions and Lifetime Savings Association challenged the DB Taskforce to consider the issues facing schemes and be bold - looking beyond and challenging commonly-held perceptions. After 18 months of hard work, published across three reports, the most recent report made three main recommendations:
A new chair's statement for DB scheme trustees. To encourage schemes to meet the highest standards they would be required to produce an annual statement to demonstrate that they are operating in line with best practice in areas such as governance, investment performance and cost transparency.


Making it easier to standardise and simplify benefits. Schemes would benefit from government action to make it easier to simplify the tens of thousands of different benefit structures the UK's 6,000 DB schemes operate.


Exchanging covenants for funding. The report proposes new measures to help schemes backed by weaker covenants; such schemes could benefit from turning the uncertain promise of future support into tangible funding. In exchange, employers would be released from their obligations and schemes could then transfer into newly created superfunds.
The taskforce's recommendation to create superfunds caught the imagination of the national media - as did the potential plight of the three million members of the weakest schemes. However, one misconception that sneaked into a couple of articles was the fact that employers would be left off the hook, so to speak.
This is certainly not the case. The superfund concept is not intended to allow employers to walk away from their obligations; rather, it could be argued that they will encourage them to step up to them, paying more in and earlier than under existing recovery plans. Employers will have to pay to enter a superfund and entry would only happen following agreement between the employer, trustees and the superfund - all existing obligations, such as employer debt will continue.
The cost of entry will be determined by the funding position of each scheme and their discussions with the superfund. A range of entry costs for different schemes and employers based on the regulator's published scheme funding statistics are outlined in the taskforce's report.
In addition, the DB taskforce believes an extremely robust regulatory framework would be necessary to oversee the operation of superfunds, including the requirement for trustees to assess the new arrangements and agree they are beneficial to members.
Looking to the future, now is the time for government and industry to work together to investigate how the DB chair's statement, benefit simplification, consolidation and superfunds might work. It won't be easy but the retirement aspirations of three million scheme members deserve better than perhaps only a 50:50 chance of getting their full benefits.
Joe Dabrowski is head of governance and investment at the Pensions and Lifetime Savings Association
Back to Top