The real risk of DC default fund investment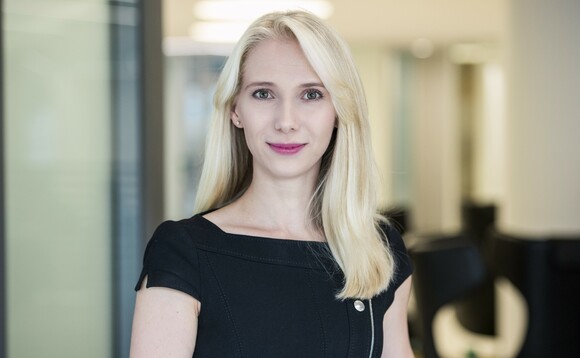 The industry is currently focused on the investment risks of DC default strategies. Maria Nazarova-Doyle says the real dangers could lie elsewhere
There are many risks associated with defined contribution (DC) arrangements and, in turn, a variety of ways of assessing risk. There is the fact that all investment risk is passed on to a DC scheme member (as opposed to a defined benefit (DB) scheme member where the employer bears these risks). There is a risk to the employer that they choose inappropriate DC arrangements, which might ultimately prompt employees to complain to The Pensions Ombudsman, or otherwise cause reputational damage to their company. There is a risk of action from The Pensions Regulator following non-compliance by either DC scheme trustees or sponsors.
More broadly, however, a lot of the pensions industry's current focus seems to be on the actual investment risks of default strategies as measured by the volatility of these investments, raising questions around what exactly volatility is and how it might affect default strategies.
To put it simply, volatility is the magnitude of the price swings for investments; low volatility (low risk) investments generally will have modest up and down price movements, while high risk ones may increase in price considerably, but come replete with the possibility of dramatic price drops. The consensus in academic research is that with a longer time horizon (in the case of a young DC saver), this is a "good" risk to take as it is usually rewarded - meaning that it comes with the potential for higher returns. However, as a member approaches retirement or the time when they would like to access their savings, this risk should be gradually reduced.
The introduction of auto-enrolment spurred discussions around a contrarian approach: do we need to reduce the volatility early on in the investment strategy so that new pension savers are not put off and do not opt out when they see their investments go down during a market downturn? While this approach had its merits, it did not quite take off and, as it turned out, the power of inertia that led millions to be auto-enrolled into pension schemes really came to the fore. Members' lack of engagement with their pension savings meant that many savers did not constantly check the values of their pots and hence remained relatively inert to volatility.
If we are saying that volatility is actually not always a bad risk for most DC savers, particularly those some time away from retirement, then where does the real danger lie?
The real threat of DC is the shortfall risk. This is the risk that a person will have insufficient savings to retire on. Shortfall risk is a double-edged sword, affecting both employees and sponsoring employers. If pension savings are insufficient for people to afford to retire, they will stay in employment for longer, preventing a natural turnover of staff and increasing the average age of the workforce. The lack of natural job vacancies coming from older staff retiring could prevent staff replenishment, causing skills shortages and/or mismatches.
Moreover, there is a risk of greater presenteeism among the older workforce due to their frustration at not being able to retire.
Equally, from the perspective of a DC saver, insufficiency of income could be life changing. After working hard all their lives many savers have visions of sailing off into the sunset one day on a retirement cruise and have plans to help their children and grandchildren while living a decent life themselves - or at least be able to simply not go to work and pay the bills. But if their investments have not performed for them, all of this could be completely out of reach.
So the shortfall risk is the real problem that default strategies must aim to mitigate. One approach to thinking about this risk is via a replacement ratio that is a ratio of income in retirement to income before retirement. A typical DB scheme aims to provide around two-thirds of income replacement, which tends to be sufficient in retirement when costs of living are usually lower (no mortgage, for example). A large shortfall would mean a replacement ratio far inferior to this.
Therefore, when modelling various options for DC default strategies, the shortfall risk should be the focus of the analysis. The aim should be to balance the often conflicting goals of higher replacement ratio, while trying to ensure that in the worst-case scenario (1 in 20 cases) the lowest replacement ratio still provides a decent, albeit modest, level of income. This approach should avoid the devastating effects of, for example, a 5% replacement of a pre-retirement salary, should the worst event occur. An illustration of this thinking is shown in the chart below.
In this case, a choice would be between a lower median expected replacement ratio of 45% of salary, but with a reasonable outcome even in the worst-case scenario (25% for default 1). This is in contrast to a higher median of 53% for default 2, which presents a more significant shortfall risk through a worst-case scenario at 5%.
While it is very important for DC default investments to provide a good standard of living for savers in later life, simply trying to maximise wealth or income in retirement or to control volatility at the wrong time will ignore the real risks of those strategies not delivering the desired member outcomes. Instead, a more holistic approach would measure the shortfall risk of various default options, which incorporates the effects of investment volatility and expected returns but in a way that is more meaningful and far-sighted.
Maria Nazarova-Doyle is head of DC investment consulting at JLT Employee Benefits
More on Defined Contribution
Back to Top