What does responsible investment in the LGPS look like?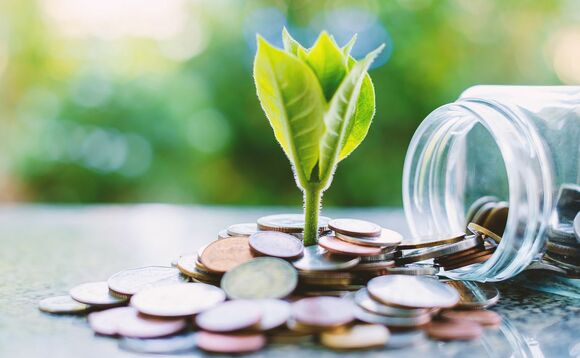 At a glance
Unison makes recommendations to improve the process to better reflect the aspirations of LGPS members
The interpretations of the fiduciary duties of decision-makers are often confused.
Most LGPS funds are still developing approaches on how to integrate issues such as climate change
Unison and ShareAction have analysed the new investment strategy statements across the £280bn scheme. Colin Meech says some funds have done nothing to produce ESG policies.
A year after the government required all Local Government Pension Scheme (LGPS) funds in England and Wales to produce an investment strategy statement (ISS), we at Unison have reviewed these documents and the picture leaves a lot to be desired.
The 88 funds hold over £280bn worth of assets dedicated to the payment of pension benefits to members of the scheme. How this money is invested, and how such issues as climate change are addressed, will have a material impact on the ability of the system to support pension payments into the future.
In 2016, the government required the LGPS funds to create ISSs by April 2017. In 2018 we commissioned ShareAction to carry out a review of the ISSs and we believe that this work is the first attempt by any organisation to review them.
Our report sets out the findings of the research of the 88 LGPS funds in England and Wales in order to measure the progress made so far and we have made recommendations to improve the process which we believe will better reflect the aspirations of our members to tackle some of their key concerns, such as climate change.
Unison believes that modern fiduciary duty requires that pension fund investments are made in the interests of scheme members, that the financial obligation is not to maximise returns but to ensure there are enough resources to meet the pension benefit obligation.
Therefore, councillors and officers, who make, develop and influence these investment decisions should consult scheme members when drawing up policies on such issues as, climate change, executive pay or labour rights issues in the supply chain.
The interpretations of the fiduciary duties of decision-makers are often confused. For example, are the councillors looking after the best interests of council tax payers or of scheme members? This contrasts with the clear duty of trustees in the private sector to comply with statute, follow scheme rules and act in the best interests of scheme beneficiaries.
This is clearly expressed in the ISS of the following authority: "The authority has been advised that its primary responsibility is to secure the best returns for the fund in the interests of its council taxpayers and its members. The council has decided to take no action at this time in developing an ethical investment policy."
With the exception of a small number of leaders in the field, such as the Environment Agency Pension Fund and Avon Pension Fund, most of the LGPS funds are still developing approaches on how to integrate issues such as climate change or workers' rights into their public investment policies. Some have done nothing to produce policies on environment, social and governance (ESG) issues.
The new regulations have led to some changes to how LGPS funds now include ESG issues. Such as:
Many of these funds have introduced short 'template-like' policies, possibly indicating a lack of proper ownership of their approach to responsible investment
49 funds (over 50%) had limited disclosure of information
Climate change has been recognised as a material risk by 29 (32%) funds
10 (11%) funds referenced reducing exposure to fossil-fuel investments in response to the risk associated with climate change
19 (21%) funds specifically outlined approaches to investing in low-carbon alternatives
Only 3 funds (2%) had progressed disclosure across the key ESG issues
10 funds (11%) had disclosed policies in one area of ESG
23 funds (26%) had started to take some steps towards disclosure
5% had no ESG disclosure at all
18 funds (20%) had a bespoke voting policy
26 funds (29%) published their voting record
Proxy voting records are the only real evidence members have of how their property rights are being exercised on their behalf on issues such as runaway executive pay. Without this policy development and active reporting, members cannot see how their votes are being used - something Unison believes needs to change.
Our research highlights the need for further clear action; in particular the requirement to ensure that alongside a voting policy, there should also be an engagement policy. Investors increasingly wish to have a say in how companies in their portfolios are managed, particularly when it comes to ESG issues.
A joint voting and engagement programme enables pension funds to meet their fiduciary responsibility to address these ESG issues. Then they can become active owners of the listed companies in which the funds invest on behalf of the scheme members.
Colin Meech is national officer at Unison
Back to Top