Why TPR is asking whether professional trustees should be mandatory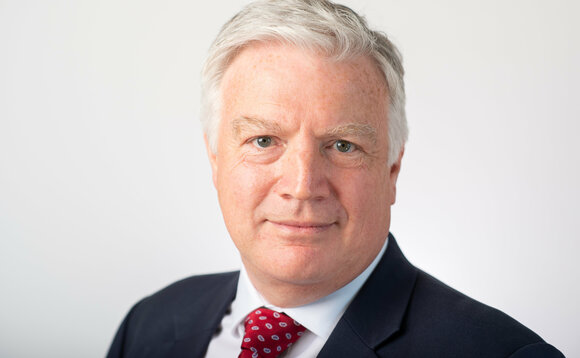 Professional trustees can improve scheme governance, clear up misunderstandings, and ensure regulatory compliance, argues David Fairs
One of the most thought-provoking topics in our Future of Trusteeship and Governance consultation so far has been the proposal to put an accredited professional trustee on every pension board.
The consultation looks at ways to reduce the number of poorly run schemes, and we believe having a professional trustee on every board could be one way to achieve that.
We know that our 21st Century Trusteeship campaign, which set out our expectations of good governance, was well received but did not convert disengaged trustees into engaged ones.
Our research and surveys repeatedly show that smaller schemes tend to be poorly governed. When we challenge the trustees of those schemes, they tell us, 'we don't think what you say applies to us because we're a small scheme', 'we didn't think The Pensions Regulator had jurisdiction over us', or 'we didn't think we needed to comply with those requirements'.
A professional trustee could challenge those mistruths and outline the scheme's legal requirements, ultimately ensuring the scheme is better run.
It's also a way of engaging trustees who do not meet our expectations by putting among them someone who understands our expectations and the guidance that we publish.
Some trustees can be faced with situations they may not have dealt with previously. A professional trustee will have knowledge or experience of those less frequent events and provide guidance on when trustees need to seek further help or support and whether they need to consult their advisers.
We're not suggesting this is something we could introduce overnight, because there are many schemes and not enough professional trustees. But things are changing which we believe will eventually make it possible.
Firstly, consolidation is already taking place - the number of defined contribution (DC) schemes in the market falls year-on-year. We are now enforcing our requirements more rigorously with interventions that reach out to hundreds more smaller schemes.
To date, trustees have been able to run poorly governed schemes without too much discomfort, but we are challenging them. If they're not capable of meeting - or don't want to meet - the standards then we're both helping and encouraging them, if they're a DC trustee, to think about winding the scheme up and providing benefits through a master trust instead. We expect this approach to accelerate consolidation in the market.
Secondly, we believe that diversity is important on trustee boards. We're looking for ideas about how we can get young people and people from different backgrounds to be engaged in trusteeship and ultimately want to be a professional trustee, increasing the supply side of the equation.
We expect to reach a point where those two things converge. It may then be a reasonable requirement to have a professional trustee on every board.
We have been challenged on the cost for small schemes of hiring a professional trustee. But you have to look at it from the perspective of the saver. Should a saver in a small scheme be entitled to less protection, less good governance than a saver in a large scheme? Should they be disadvantaged in terms of not having access to good investment options or having to pay higher charges? Is it the right thing to continue with such a scheme or should those savers be transferred into a larger scheme like an authorised master trust?
The consultation is designed to both stimulate ideas and gather those solutions that others may have to encourage disengaged trustees to engage with us and to improve levels of governance in their schemes. Our ultimate goal is to protect savers and make workplace pensions work.
Find out more and respond to the consultation at www.tpr.gov.uk/trusteeship
David Fairs is executive director of regulatory policy, analysis and advice at The Pensions Regulator
Back to Top