Guy Opperman: The pension schemes bill will bring the industry into the 21st Century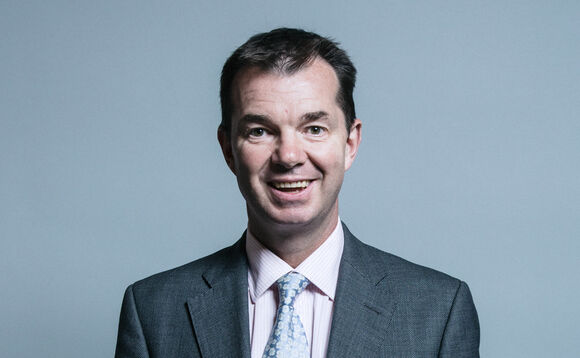 With a raft of changes mapped out for the industry, pensions minister Guy Opperman says reforms will place customers at their core.
This government has delivered pension reforms which has led to record levels of saving. That was the first step, now the government is pressing on.
The pension schemes bill included in the Queen's Speech shows how we are pushing ahead with our ambitious agenda, putting customers at the heart of pensions. This pension schemes bill makes clear how pensions dashboards will work, with legislation creating certainty for pension schemes and dashboard providers.
Pension dashboards will bring the information people need to their fingertips. I want to bring the pensions industry into the 21st Century, because not only will millions of people benefit, but so will the pension industry itself. The more people know about their savings, about their future, the more they will engage and crucially the more they will save.
I am especially proud to see collective defined contribution (CDC) pensions in this Bill. I have worked very hard with Royal Mail and the Communications Workers Union to get to this stage. I know this new type of pension scheme could deliver better returns for millions of people.
This is a landmark change which we hope to roll out to multi-employer schemes and to master trusts. CDC pensions could mean a better retirement for millions of hard-working savers up and down the country.
Empowering consumers is essential to building a better pensions industry but that has to go hand in hand with a crackdown on company owners who are reckless with their workers' pensions. Most bosses care deeply about their workers' futures; we are not focusing on them.
Seven years in prison will be the punishment for bosses who recklessly drive their company pension schemes into the dirt, robbing their dedicated staff of their retirement and leaving people destitute in later life. No longer will bosses be able to hide behind the Pension Protection Fund and leave without facing the consequences of their actions. This government will hold them to account.
This bill is about getting people engaged with their saving. The pension dashboards will give people the information they need. CDC pensions will give people the choice to make the best decisions for themselves. The power to imprison reckless bosses will give people the peace of mind to trust their pensions are safe.
This government has championed pension reform and the pension schemes bill is the next, crucial step, towards making this country the best place in the world to retire.
Guy Opperman is minister for pensions and financial inclusion
Back to Top