Efforts to tackle legacy issues must be accelerated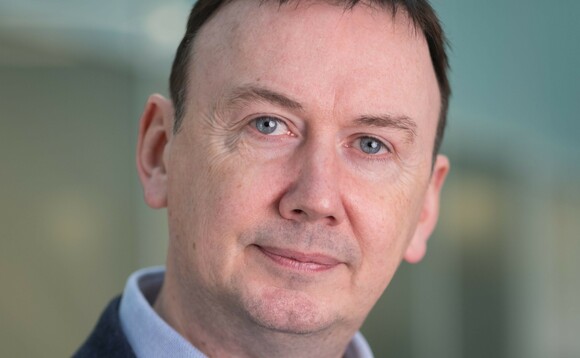 The government's focus on pensions dashboards and pension transfer times will require the industry to improve its data accuracy and administrative efficiency, says Anthony Rafferty.
In an ideal world, all pensions systems would be digitised, and all data would be 100% accurate. This would enable the quick and efficient identification and transfer of relevant data to best serve members. All administrators would have achieved or be working to the robust data quality and data management procedures expected of Pensions Administration Standards Association (PASA) members seeking accreditation.
Unfortunately, for many reasons, we don't live in an ideal world. The pensions market has grown both organically and through mergers and acquisitions over recent decades. Often, this has seen companies take on systems incompatible to their own or, early on, were only partially digital. The business case for combining systems and digitising data are difficult to justify when the systems can be operated to an acceptable level without expending potentially considerable time and money - resources which, are in demand from competing projects from a business perspective.
However, two major market initiatives have been growing in importance over recent years. These have spotlighted data administration, making it a necessity for pension schemes and third-party administrators to accelerate their efforts in tackling these legacy issues.
First is pensions dashboards, an essential initiative to help savers locate and value their pensions holdings and thereby undertake more effective retirement planning. It has highlighted the broad range of administrative systems existing in the market and their differing levels of capability. Those with deeper pockets and actively seeking new business, for example, have found it beneficial to keep abreast of digitisation and the growing need for responsive systems that match consumer expectations for fast and reliable service. But not all the industry has been capable of this kind of 'spend'.
To deliver dashboards, all pension providers and administrators will need to enable digital access to their records to allow the Pension Finder Service. This will locate an individual's pensions wherever they are in the market and report their location to their chosen dashboard. This will be the most basic level of information required by dashboards.
The government has made clear it wants to deliver a dashboard as soon as possible. The need to automate legacy systems, as well as resolve issues around data accuracy, means it will take time to onboard the whole industry. Hence, there's likely to be some form of staging. It might not be the big bang some may have hoped for, but it is the most practical means of addressing this issue and the staging is intended to deliver broad coverage as quickly as possible. Building the value of dashboards incrementally, in distinct stages, is similar to how auto-enrolment was implemented.
The good news is PASA, the Association of British Insuers and Criterion have already completed some good work on data standards some time ago. In April, the Pensions Dashboards Programme published a data scope working paper setting out its planned approach to data and the proposed breadth of coverage and is engaging with the industry over the summer to refine these. Clearly, administrators can't specify their system changes in detail until the data standards are finalised. But once they're published, there's expertise available to help schemes and administrators with the work needed to make data 'dashboard-ready'. If this is focused on now, there's time to get it done before staging begins.
The second spotlight focused on by government, is the speed of pensions transfers. PASA released guidance in July 2019 focusing on 'standard' or straightforward defined benefit (DB) transfer cases. This was followed up in February 2020 with a draft Code of Good Practice covering all DB transfers. The code is now out for consultation with the industry, prior to being finalised by the end of 2020. Subsequently, all schemes and administrators will be given 12 months to comply with the code.
The Star initiative is working to improve transfer speeds universally across defined contribution pensions, savings and investments with the target of bringing companies on board voluntarily in all these areas over the next few years. Its intention is to publish transfer times for participating organisations, starting in 2021. Pensions transfer market intelligence has been shared within these sections of the industry for many years. Since April 2019, in a move to make a difference for individuals and to help drive forward transparency in the market, 26 organisations have been voluntarily providing transfer speed data when ceding assets, i.e. from the point where the company receives notification of transfer request from the client's new provider to the time the transfer takes place, which Origo publishes to the market on a quarterly basis through a dedicated transfer index.
There's no doubt transfer speeds will continue to be a high-profile issue for the industry. Pensions and financial inclusion minister Guy Opperman has been forthright in stating the industry has to put its house in order in respect of transfers, or face having its hand forced through legislation and regulation.
These spotlights on our industry's administration are likely to get brighter over the next couple of years. But we believe transparency and the attainment of higher standards of administration and data quality can only help to improve overall performance, which ultimately creates better outcomes for the individual savers we serve as an industry.
Anthony Rafferty is managing director at Origo, PASA's expert partner for transfers and dashboard
More on Admin / Technology
Back to Top