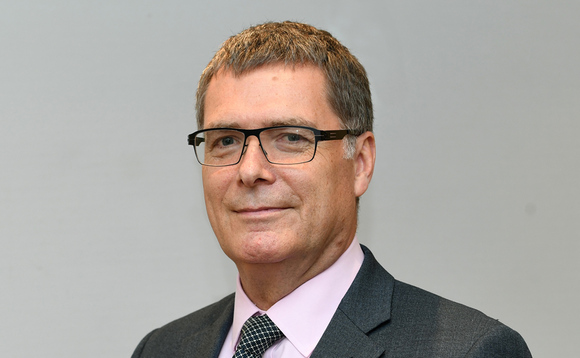 Over the past weeks many in the pensions industry will have spotted the news around the implementation of the Occupational and Personal Pension Scheme (Conditions for Transfers) Regulations 2021 and how this is affecting transfers - notably to one provider, PensionBee.
The regulation in question was the Department for Work & Pensions' (DWP's) long awaited response to lobbying by the pensions industry to suspend the statutory right of a scheme member to a transfer if the trustees of an occupational scheme (or the scheme manager of a personal pension) suspect that the destination of the transfer is a scam.
The regulations introduced a complex due diligence process involving so called red, amber, and green flags which must be carried out before a transfer can proceed and puts the onus firmly on trustees to implement the process correctly. The regulations were widely welcomed because although anti-scam due diligence processes have been in place for many years, there had previously been no mechanism to block a transfer by an insistent member even if the trustees suspected that the transfer was being made to a scam.
The latest news concerns the interpretation of the so-called 'red flag five' which covers the offer of transfer incentives. Incentives of one kind or another have been a characteristic of scams from the beginning, for example in the form of a free pension review or cashback and have been associated with a variety of pension liberation scams, so it is unsurprising that they are covered by the regulations.
Defining 'incentive'
The difficulty is that the term incentive is not defined. The regulations give a few examples of things which are incentives and a few of things that are not, but there is a huge grey area in between which requires trustees to make a judgement. Trustees make judgements all the time as part of the day-to-day exercise of their fiduciary duties - ensuring they are using this judgement to protect their members.
The question trustees have been grappling with for several months is whether PensionBee is offering an incentive to pension scheme members to transfer to them. Several trustee boards for major UK pension providers - and the legal teams that advise them - believe that they are and have therefore marked transfers to them as a red flag.
At the heart of this dispute is the "refer a friend" offer being made by PensionBee:
"Receive £50 when your friend transfers a pension. Your friend gets £50 too!"
The first part of this is not problematic. A member transferring to PensionBee may or may not avail themselves of the refer a friend offer later so is not an incentive to transfer. The second part is however a problem when the friend requests a transfer in prospect of receiving £50, and it is this limb of the offer which has been red flagged by the Cushon Master Trust trustees, as well as several other major pension providers. In fact, it is hard to see the purpose of the offer if it not to incentivise the friend to transfer their pension to PensionBee.
There is, of course, no suggestion that PensionBee is a scam. It is a reputable FCA-regulated pension provider. But that is in not the point, as explained by Rosalind Connor, managing partner of Arc Pensions Law, the legal advisers to the Cushon Master Trust trustees.
She says: "The Transfer Regulations have caused a lot of challenges for pension schemes. Although they are aiming to deal with a serious issue - the ongoing pensions scams risk - their reach is much broader than that. The problem is that a red flag, such as an incentive, doesn't just take away the right of a member to demand a statutory transfer, but also the ability of a pension scheme to make one."
Connor is not the only pensions lawyer to have reached this view, as is evidenced by the other pension schemes named by PensionBee, which have also red flagged transfers to PensionBee.
PensionBee's chief executive Romi Savova has been quoted accusing several pension schemes, including Cushon, of "abuse[ing] regulations to prevent savers from moving their retirement savings to their provider of choice."
For Cushon, this is categorically not the case and of course the presence of a red flag does not necessarily mean that a trustee will block a transfer.
Under our Scheme Deeds and Rules Cushon Master Trust trustees are able to allow non-statutory transfers, but in these instances the trustees are required to apply more stringent checks and follow more robust processes to ensure members' interests are protected.
That in fact seems to be the process being followed by many other pension schemes and involves members being asked to sign an additional "non-statutory transfer discharge form". This is hardly an egregious blockage in the transfer process, but a pragmatic way of dealing with the regulations as they stand.
Grey area
We recognise there is this grey area and in fact - as Professional Pensions reported - Cushon wrote to DWP several weeks ago about this issue calling for greater clarity here. We have yet to hear back although, in DWP and TPR's statement on 5 July, the department said:
"As a reminder, trustees should take a risk-based approach to their decision-making. Where a transfer causes no concern, which should be the vast majority of cases, they should proceed with no further action required. Where trustees believe the regulations mean there is no statutory right to transfer but they have concluded following due diligence that the transfer is at low risk of a scam, trustees can grant a 'discretionary transfer' where scheme rules allow."
This is entirely consistent with the approach being taken by schemes in the case of the PensionBee transfer incentive offer.
More perplexingly, the statement also echoed public statements by pensions minister Guy Opperman saying: "The legislation should have no impact on the process for transfers that, prior to the introduction of the regulations, would have caused no concern."
The operative word here is "should". It may be DWP's position that the legislation was not intended to catch transfer incentives such as the one offered by PensionBee but, as drafted, they do and trustees are unlikely to act against the advice of their legal advisers. As Arc Pensions Law's Rosalind Connor explains: "The legislation is clear, and the market has to live with that unless and until the regulations are changed."
While the upheaval in Westminster means Guy Opperman is now only temporarily in post until a new pensions minister can be appointed, we hope this particularly grey area of legislation can be cleared up quickly so all trustees can feel confident we are both protecting members and fulfilling our legal obligations.
Andrew Warwick-Thompson is an independent trustee and trustee of the Cushon Master Trust.
This article represents the collective view of the Cushon Master Trust trustee board.