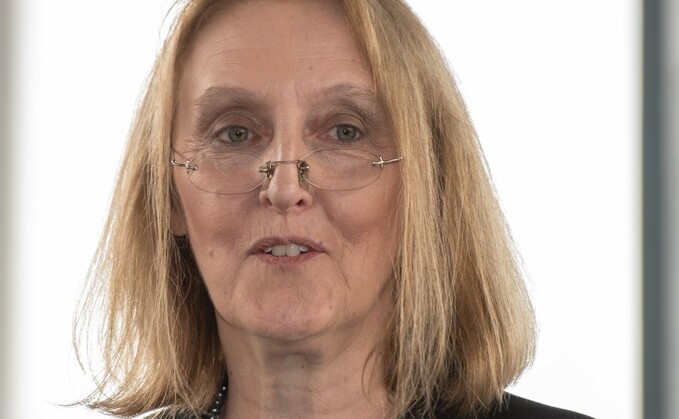 Janice Turner sets out its position on diversity and explains how it has long campaigned for equality and inclusion in the workplace for under-represented groups.
As current co-chair of the Association of Member-Nominated Trustees (AMNT), I feel the need to reply to the recent debate in Professional Pensions about diversity as I do not want to run the risk that AMNT policies will be misunderstood by association.
The AMNT has long campaigned for equality and inclusion in the workplace for under-represented groups. When the AMNT developed its Red Line Voting policy 10 years ago, it was at a time when most voting policies had a much narrower focus than they do now. AMNT considered it crucial that our voting policy took equality seriously. Consequently, we included strong policies on women on boards, ethnic minorities on boards, and the requirement for companies to carry out equality monitoring and to publish the data - a policy subsequently taken up by the McGregor-Smith review on Race in the Workplace.
Not all AMNT members agreed with this but fortunately the Red Lines were voted in by the vast majority. Since then, trustee boards who have adopted Red Lines have realised that these policies are not seen by everyone as important. We have found fund managers whose voting policies didn't mention ethnic diversity even after the Black Lives Matter campaign, or who had a policy for the US market but, bizarrely, not for the UK.
Those who don't see the need to increase the representation of women and ethnic minorities in all roles, whether on company boards, in the workplace or as professional or lay trustees, have not recognised or probably not experienced the discrimination that still works against more than half the population.
Plenty of surveys have demonstrated that ethnic minority job applicants are still hugely discriminated against - a study, for example, by experts at the Centre for Social Investigation at Nuffield College, Oxford University, found that applicants from minority ethnic backgrounds had to send 60% more applications to get a positive response from an employer than white people of British origin with CVs matching those of the ethnic minority applicants. Similar studies in the past have demonstrated that this discrimination has been unchanged for almost half a century.
The AMNT published a paper last year which set out recommendations for how trustee boards might improve their diversity. We pointed out, however, that lay trustee boards are dependent on the employer's current and past employment practices. The trustees would have to be drawn from current and possibly former employees who are in the pension scheme. If the employer's own policies have led to an overwhelmingly white male staff, then a trustee board trying to be more diverse will need to start a dialogue with the employer about how the company is working to make its workforce better reflect the current diversity of our society.
Master trusts, however, have no such constraints and so one would expect them to be working hard to ensure better diversity ­- that is of course, assuming they consider it important!
One point that has been raised is the inclusion of disabled people. Disabled people face substantial discrimination in the workplace and a master trust that wishes to be truly diverse should of course be inclusive of them too - but this is in addition to taking race and gender discrimination seriously, not instead of.
Discrimination needs to be stamped out in the workplace. We must collectively come to understand the proven benefits that a diverse workforce brings in expanding experience and avoiding 'groupthink'.
Janice Turner is co-chair of the Association of Member-Nominated Trustees (AMNT)