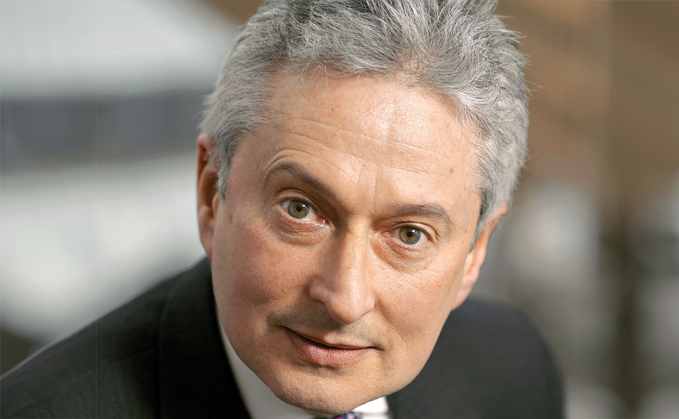 In the latest in his series of monthly columns for Professional Pensions, Robin Ellison looks at regulatory creep, occupational regulation and HMRC complexity.
The Kevin Spacey story is a minor tragedy. The accused was acquitted, but the trial destroyed the reputation and the finances of a talented actor whom though he might have behaved inappropriately, or even unethically, did not behave illegally.
Even if we are not famous actors, we are all now potentially subject to excessive interventions, hopefully less by criminal prosecutors than by our regulators. We know that regulators such as the Solicitors Regulatory Authority (SRA), Financial Conduct Authority (FCA), The Pensions Regulator (TPR) and others are not only worried about the quality of our service provision, but also about our romantic relationships with colleagues, although the Solicitors Regulatory Authority a few years back received a rap on the knuckles about its sanctions on a solicitor following an adventure after an office party.
The policy issue is how far should a regulator go in controlling human behaviour, and whether such intervention involves using its powers disproportionately or overly extends the scope of its activity. The techie term for what seems to be happening is 'regulatory creep', and for us three at least of the obvious current excesses seem to be s72 notices, ESG requirements and diversity, equity and inclusion (DEI) requirements.
TPR has form in issuing s72 notices (requiring the provision of information) without having much understanding of the costs and management disruption to those who have to respond. There is little evidence of value-for-money in these notices, and scant evidence that they are compliant with its own code of practice. Value-for-money in regulation, as in pensions, is hard to determine, but a recent case (Shah v TPR) which ended with a possibly pyrrhic success ­- witness a 60-page judgment dealing with a £2m contribution notice - concluding that TPR had the right to call for money even though it was not needed to repair a funding hole. It may be time for TPR to appoint an ethics consultant amongst its other teams.
Part of the problem is that much regulatory behaviour involves virtue signalling. In relation to DEI for example, Steve Watson the new chief constable brought in to sort out the failing Greater Manchester Police by the local mayor Andy Burnham has called on his team to stop just that: "I am not employed to be a diversity champion; I am employed to be chief Constable of Greater Manchester".
So far, TPR has avoided involvement in personal behaviour. But it is still concerned for example with ESG - just at a time when it looks as though we may be moving on from it. There are fashions in regulation and investment themes just as there are in clothing. Few of us (men) these days wear a bowler hat and striped trousers to go to the office, or even when working from home, although there was a time you could lose your job if you didn't.
It may be lesson for all of us that (1) S&P is dropping ESG fixed income ratings (2) Larry Fink chief executive of the world's largest asset manager, has declared he is avoiding use of the term ESG (3) the PLSA investment conference had a demo against BlackRock at the same time that BlackRock were being delisted by Texas for its decarbonisation policies (4) S&P counter-intuitively delisted Tesla and listed Exxon in its ESG index. And we all know that post the Russian invasion, defence-related investments once abjured are now acceptable. It is clearly not possible for any regulator to keep up to speed on changes in ESG fashions. And it's not necessary; we all know that asset managers are aware of the planet and have a variety of solutions for us as investors.
Finally, just to mention that the courts are now involved in ESG in a major way - but the decisions are not consistent. A recent heart-on-sleeve judgment in a US case (Montana 2023) and a Dutch case (ClientEarth v Shell, 2021, published also in English) have concluded that investors really need to think about climate change. At the same time some English cases have taken a more hands-off approach (ClientEarth v Shell, and McGaughey v USS). Meanwhile the recent FCA note on ESG issued in August 2023 already looks dated.
Death and regulation
Derek Thomas was due to stand trial in Preston in October but died in July 2023. He was an actuary who like most of us had had good days and bad days. He was in his eighties when TPR prosecuted him for allegedly poor advice he had given many years earlier to the trustees of a SASS.
Normally even where advice is indeed bad or incorrect, the price we have to pay as advisers is being sued for professional negligence, not a criminal prosecution. His memory was affected by Alzheimer's, and while the prosecution was dropped following his death, it is not clear from the public announcements whether TPR as a prosecutor when interviewing him had treated him as a vulnerable person; it seems probable that if the CPS had been involved it would have concluded that his prosecution was not in the public interest. And we also really need to know that bad advice is not a criminal activity; a statement on the point from TPR would be welcome (TPR's comment is below).
Trustees: not another one
Like spouses and partners, trustees are often misunderstood, but also like spouses have not so far needed to be trained and qualified. But it looks as though we are moving inexorably towards their professionalization. A recent consultation ('You're joking? Not another one!' as Brenda from Bristol once remarked to Gordon Brown) from the DWP (Pension trustee skills, capability and culture: a call for evidence) suggests, without much (if any) evidence, that trustee behaviour is sub-optimal. It is written by non-lawyers, so forgets that the strength of trusteeship is its amateur quality - trustees hire experts, and are not expected to be experts ourselves. There's no doubt that drivers who had a proper understanding how to strip down a fuel injector would be safer drivers, but they are still given a licence to drive without that arcane knowledge. A recent US study by the Knee Centre for the study of Occupational Regulation noted:
"Is it time for occupational licensing reform? In the 1950s, about 5% of all occupations required some sort of licensing or certification. Today, over 1 in 5 US workers (22%) are in a profession that requires a license!
Common sense tells us that jobs ranging from electricians and surgeons to architects and engineers should require some form of validation. The potential harm to be caused by an unqualified practitioner could be severe.
Unfortunately, in today's environment licensing and other onerous regulations may apply to dance instructors and hair braiders, manicurists and interior designers. Being required to get a license to become a travel guide, for example, boggles the imagination.
Even in cases where most would agree certification is a good idea, the requirements of licensing are often both burdensome and aimed at protecting the market share of licensees, rather than addressing public health and safety concerns.
The uncontrolled growth of occupational regulations only harms consumers by increasing costs and workers by limiting employment options."
The DWP should have a chat with the Knee Centre. Or maybe introduce a diploma in marriage.
Forgot to mention…
HMRC again, with its policy paper on the abolition of the lifetime allowance (updated on 18 July) - this time, the revisions to benefit crystallisation events (BCE) and charges:
"Ensure that tax year 2022 to 2023 will be the last tax year that the standard LTA is set at £1,073,100. The removal of the LTA means that the standard LTA will not apply as a lifetime limit for all pension savings for the tax year 2023-2024 onwards.
Remove BCE 1, BCE 2, BCE 3 and BCE 4 with effect from 6 April 2024.
Remove BCE 5, BCE 5A and BCE 5B with effect from 6 April 2024.
Remove BCE 5C and BCE 5D with effect from 6 April 2024.
Individuals will still be able to receive the benefits which are currently tested against the LTA at BCEs 5C and 5D, but the values will no longer be excluded from marginal rate income tax under ITEPA, with effect from 6 April 2024."
Obvs, eh? There really is no reason for hospital consultants to find pensions complicated.
TPR and strikes
TPR staff have been offered a 3% pay rise this year and those who are members of the PCS union are accordingly striking for two weeks for more pay. Since it is our levy that is paying for all this, maybe the answer is for the TPR board to give the 5% asked for (or even full RPI/CPI) but reduce the headcount (and activity) to match the budget. Meanwhile it would be helpful, for practical reasons, for the rest of us to know who in the Brighton office is striking and who is not.
Pensions, Russian spies and the Ukraine war
While TPR is mostly concerned these days with what seem to be second order issues, Russia is clearly the place where regulatory intervention in pensions matters seems necessary. To examine why Mr Putin might be struggling with his war, have a look at an unintentionally funny video lecture (What Putin fears more than war at: https://www.youtube.com/watch?v=A-1n-05Xu6Y). And maybe the TPR teams could be seconded to Moscow for a few weeks to solve his pension problems, which are by an order of magnitude rather worse than ours.
Robin Ellison is, among many other things, the chairman of the College of Lawmakers, a retired pensions lawyer, a visiting professor in pensions law and economics at Bayes Business School, City, University of London and chair of several pension funds
Read all his blogs for Professional Pensions here
TPR response to Robin Ellison's comments regarding Derek Thomas
In response to Robin Ellison's comments relating to the prosecution of Derek Thomas, A TPR spokesperson said: "Derek Thomas was the long-term adviser to the former trustees of the Worthington Employee Pension Top-up Scheme, including Stephen Smith.
"Mr Smith of Broughton-in-Furness, Cumbria has pleaded guilty to serious pension-related crimes which caused significant scheme losses and who will be sentenced next month.
"Mr Thomas, who had been disqualified from acting as a trustee in 1998, continued to work as an adviser, despite his age. As such, we were satisfied it was in the public interest to prosecute him for encouraging or assisting those offences when proceedings began last year.
"However, after being informed this year that Mr Thomas had been diagnosed with dementia, we reviewed our decision and decided it was no longer in the public interest to prosecute him.
"We informed Mr Thomas' defence we would offer no evidence against him at the next scheduled court hearing, but he died before it took place.
"All our prosecution decisions are taken in accordance with the Code for Crown Prosecutors and our prosecution policy."
TPR said the above comment is not intended as a response to the entirety of this piece - just to Robin Ellison's comments regarding Derek Thomas