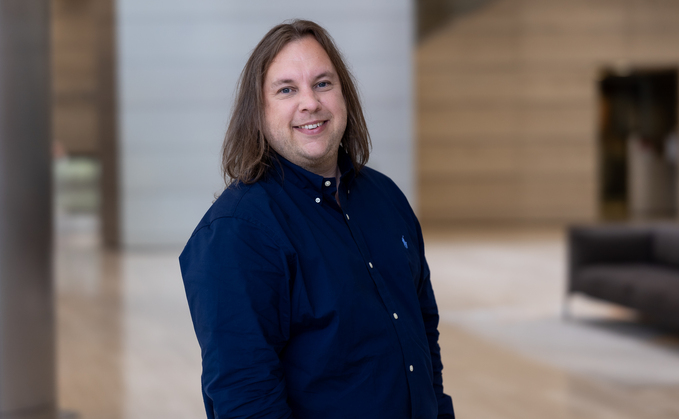 I was speaking with a friend recently who, apart from having a several workplace pension pots, has no connection with the pensions industry.
Without thinking, I casually threw in the terms DB and DC when talking about work.
My friend, let's call her Bea, stared back at me blankly. Even when I told her what they stood for - defined benefit (DB) and defined contribution (DC) - Bea didn't have a clue what they meant.
It was just an interaction between friends, but it rammed home the fact that, despite huge amounts of time and resources developing pensions dashboards and auto-enrolment (AE), the pensions industry is still inaccessible to the average person.
This will become increasingly exposed as greater numbers of people start to engage with their pensions once dashboards are launched.
Dashboards will demand change
Pensions should reflect the society we serve and, thanks in part to AE, they are no longer the preserve of the wealthy. However, the UK pensions sector is still operating in its own bubble of babble and self-serving rhetoric. Yes, there are some who claim to be different - but is that good enough? Speaking to Bea, I'd suggest not.
As the dashboards floodgates draw open, millions of consumers will be able to find and view their pension information for the very first time. Providers will see themselves deluged by customer enquiries asking what terms like DC, DB and statuary money purchase illustration (SMPI) mean if the language we employ isn't tailored towards end users.
So, how can we drain the alphabet swamp and communicate more clearly? In a word: diversity.
Diversity through sponsorship
The Pensions Regulator's (TPR) guidance announced earlier in the year is a good start to help improve pension schemes' equality, diversity and inclusion, but it doesn't go far enough. We need more effective, industry-wide action if we are to move the needle on diverse representation.
One way this can be achieved is through 'sponsoring' individuals from different backgrounds to help them get more involved in strategic-level conversations that shape the future of our industry. Ultimately, by not having different opinions expressed in the room, we are failing to tailor our products around the people we serve.
Avoiding own goals
In pensions, we are continually guilty of overcomplicating things. This has led to our industry making some high-profile mistakes, resulting in the gender pensions gap, spending of surpluses in the late 90's early 00's, and ill-advised transfers and recently liability-driven investment (LDI). All of this has served to undermine trust in our industry - through negative perception.
Perception is reality. By having the cognitive diversity to identify how legislation and products will be seen and used by different demographics, we might be able to avoid repeating similar mistakes (and own goals).
Using tech to tailor
Tech isn't a silver bullet; it's a tool in the box. It enables pension providers and schemes to seek feedback through digital channels and tailor products to customer needs. It also allows the customer to self-serve at their leisure, a key way to increase engagement - particularly for those that can't easily contact their pensions provider during the 9 to 5. As we move to a truly open finance ecosystem, both of these levers will become even more critical for pension providers to pull.
The introduction of an Aussie style 'stapling' in workplace pensions, where a customer can elect their 'provider of choice' irrespective of employer for all their contributions, might be where we are heading as an industry. What's more, the Aussie Super often offers savers added value in the form of digital advice and life insurance, which would radically change market dynamics and require better communication in the name of marketing and service.
Pensions dashboards will, of course, have display standards. But, they need to hit the goldilocks zone - not too restrictive, not too loose. To make dashboard and pensions truly accessible, we need to use tech to personalise, automate, and communicate, and AI may play a part here.
Achieving better outcomes for our customers through diversity shouldn't be a footnote in an annual report (that looks nice but is utterly impenetrable to Bea). It should be at the very core of how our industry operates and the customer base we serve. If we are to increase engagement with pensions and deliver consumer duty and value for money, the industry needs to ensure that the language we use is clear and accessible for all - and that requires diversity of thought and opinion.
Jonathan Hawkins is principal business consultant at Bravura