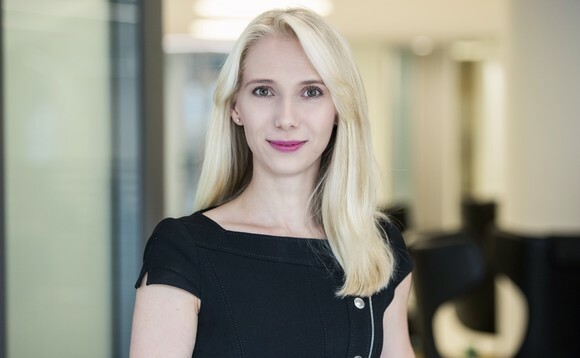 Professional Pensions' parent company Incisive Media is pleased to announce that Scottish Widows is an insight partner for its inaugural Sustainable Investment Festival in June.
Scottish Widows will be engaging with delegates throughout the event and hosting a session during the Professional Pensions stream, which will be led by Scottish Widows head of pension investments Maria Nazarova-Doyle.
Nazarova-Doyle is responsible for defining Scottish Widows' investment offering across its pension business and for incorporating ESG into its investment design.
She has been at the forefront of sustainability initiatives at the firm - including the decision to target net-zero across its £170bn fund range by 2050; the launch of Scottish Widows' responsible investment and stewardship framework at the beginning of last year; and the firm's pledge to divest at least £440m from companies which do not meet its ESG standards under a new exclusions policy.
At the Sustainable Investment Festival, Nazarova-Doyle will be speaking about how asset owners can make a difference through active stewardship and move the dial by working with their asset managers, the wider industry and engaging directly with companies they invest in on behalf of members to ensure sustainable business practices.
Nazarova-Doyle commented: "The scale of the challenge is huge and with trillions of pounds worth of investments within its holdings, the pensions industry can play a game changing role in supporting the global economy's transition to a low carbon future, while earning sustainable returns for pension savers.
"Through collective stewardship activity we have a responsibility to use our scale and influence to challenge the companies and sectors we invest in to behave more sustainably and responsibly. Only through actions that drive change in the real economy can we achieve net zero goals."
Commenting on the Scottish Widows' involvement in the Sustainable Investment Festival, Incisive Media financial services division managing director Kevin Sinclair said: "We are delighted Scottish Widows is an insight partner for our first Sustainable Investment Festival.
"It is great to have Scottish Widows working with us on this exciting new event as its reputation and expertise in sustainable investing will really help make the Festival a success for our delegates."
Register now
Registration is now open for the Sustainable Investment Festival, which will run online from 22-25 June. It will include thought-provoking presentations from renowned keynote speakers, innovative breakout events and sessions specifically tailored to meet the information needs of fund selectors, financial advisers, pension consultants, trustees and scheme managers.
During this fully interactive event, our keynote speakers, presenters and panellists will be tackling the big debates shaping the future of sustainable investing, identifying opportunities across asset classes, as well as offering guidance on the fast-changing regulatory environment and best practice when integrating ESG into business processes.
Click here for more information and to register.