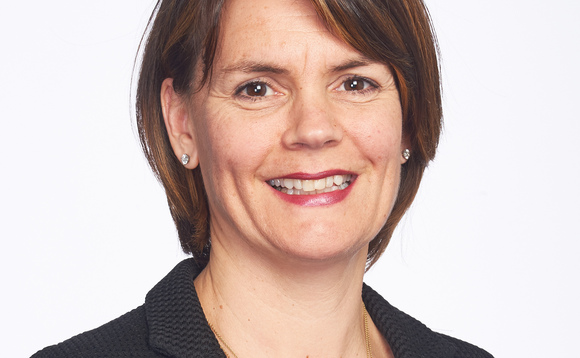 Professional Pensions spoke to Fiona Matthews, the managing director of LifeSight at Willis Towers Watson, as part of an exclusive series of interviews with some of the finalists of the UK Pensions Awards 2021. This is what she had to say…
What have been your main achievements as an organisation over the past 18 months?
A look back over the last 18 months really highlights how proud we can be of our LifeSight team.
Our colleagues have shown incredible resilience during the pandemic and this has fed directly through to ensuring we've not only maintained, we've impressively improved, the service to members and employers; a remarkable achievement! Member satisfaction increased to nearly 90% in our annual survey and we maintained service levels at over 95% throughout the pandemic. This is even more impressive given each of our admin teams in Surrey, Manila and Mumbai moved to home working, following the rapid supply of work computers and home internet connections to facilitate this whilst meeting all data protection requirements. In an exceptionally turbulent year, the quality and dedication of our behind the scenes teams has really shone through.
Equally as satisfying, LifeSight hasn't just maintained its market position and offering throughout the pandemic, it has strengthened it. We've continued to evolve and develop our offering to employers and members with the release of our mobile app, our commitment to 'net zero', launch of a new Climate Focused Fund and a comprehensive financial education portal.
We're so proud of the work from our team over the last 18 months, and we're delighted that this has been rewarded by more employers choosing to join LifeSight - our exceptional growth has seen LifeSight's secured assets under management increase from £6bn in 2020 to over £11bn today covering around 230,000 members.
What do you believe sets you apart from your peers and contributes to your successes?
LifeSight offers the best attributes of a trust-based pension scheme in an outsourced pension arrangement.
For employers this means LifeSight delivers high quality, lower risk, commercially attractive pension provision without the governance burden of running a single employer trust.
For members this means an engaging, independently governed pension arrangement with a comprehensive range of investment options offering great value for money and personalised, intuitive support tools to help them improve their retirement outcomes.
The key features of LifeSight which, our clients tell us, differentiate it from other available solutions include:
Our independent, experienced trustee directors - The LifeSight trustee board has a wide range of complementary skills and a common focus on delivering the highest standards of governance. This provides reassurance for members, trustees and employers that their scheme will be governed by a trustee board that is charged solely with acting in members' best interests.
Our in-house administration services - LifeSight members have access to the most recent developments of our market-leading DC administration platform and technology services. We administer LifeSight in-house using an established, award-winning team which gives us more flexibility in the way we take on new schemes.
A personalised, creative approach to member engagement - the engagement process we have developed for LifeSight allows us to connect with members on an individual basis. We provide members with a truly personalised experience with communications that recognise and adapt to their individual circumstances. Using a mix of online and offline tools we engage members on particular issues when it is most relevant to them. In addition, we make it easy for members to understand how to improve their retirement outcomes.
Low member costs at critical stages - members benefit from low investment costs for a variety of sophisticated, blended building block funds used throughout the default solutions which have best-in-class sustainability principles fully integrated.
Supporting members at retirement - members can transition seamlessly from savings to spending with the same consumer grade online experience and personalised tools supporting them throughout. At the point of retirement, members have access to free at retirement advice and in-scheme drawdown with no set up or transactional costs. Their online accounts are available 24/7 from any device giving members access to their money as needed.
How has your business dealt with the challenges of Covid-19?
Behind the scenes, we supported our administration teams in Surrey, Manila and Mumbai who all moved to work safely and effectively from home with no disruption to member servicing. The teams were supplied with work computers which comply with data protection law and home internet connections where these were not already set up. Despite these challenges, our administration and contact centre teams have remained fully operational and have been supporting LifeSight members throughout the pandemic.
The 2020 lockdowns were also highly difficult and uncertain times for employers. In lockdown, we sent employers weekly updates on how we were addressing operational and administrative issues and reassured them of maintained SLAs; many clients told us that these updates were exactly what senior management required to manage their own business continuity planning. We also engaged weekly with our trustees to provide assurance of the same.
And at all times, we sought to reassure members and send a clear message that pensions are a long-term savings vehicle which will recover from short-term turbulence. We sent members personalised nudges to let them know when updates were available and reminded them that our call centre was open and could help them to answer any questions. Pleasingly, analysis we carried out in summer 2020 showed that members were not making knee-jerk investment switches following he market decline in March.
What are the key challenges facing your pension scheme clients at the current time and how are you helping them address these issues?
The top objective for many employers is to improve defined contribution member engagement and retirement outcomes. In terms of the focus of activity over the short term, employers are looking in several areas such as enhancing tools and educational materials for members, improving at-retirement support and an increased focus on ESG investment.
The real challenge is that alongside the desire to improve member retirement outcomes, employers are also inevitably under pressure to reduce the overall costs of running their DC pension arrangements; and in a nutshell that's the paradox which results in a drive towards master trusts. LifeSight helps solve the paradox of better service for lower costs by leveraging the economies of scale that aren't available in the same way to single employer trusts.
LifeSight 'walks the talk' of continued innovation and development which helps employers meet their objective of improving member outcomes, but the economies of scale of being the largest consultancy-backed UK master trust, and the fastest growing master trust means this can be delivered at a commercially attractive level and without the governance burden of running a single employer trust.
In the last 18 months we have introduced virtual focus groups to gather richer feedback from members and communicated with members via personalised annual benefit video statements. These avenues allow us to engage members on the longer-term investment performance of their account as well as meeting statutory requirements.
In the age of convenience, members are used to managing their lives at the swipe of a screen. Enhancing our mobile-enabled experience, LifeSight launched a mobile app in 2020. It is easily available to download via the usual app stores and uses facial or thumbprint recognition to make it simple to access. The app is averaging 2,000 visits a day and members are engaging with their pensions much more regularly.
We've also been honing our targeted 'nudges' to members, using data in a smart way. Members receive a nudge to activate their LifeSight account and are then sent timely reminders to complete key actions or review account information at intervals during the year, all driven off member account data so it is always relevant. Milestone ecards are an invention which have particularly resonated with members. When a member hits a savings milestone, we send them a message to tell them. Retirees who are drawing down their pensions receive similar notifications when their account hits a certain level. These prompts help members to keep track of their saving and spending habits, making financial planning more tangible.
How will you continue to improve your services to pension scheme clients over the coming year?
There's no intention for LifeSight to ever stand still when it comes to evolution and innovation. We have a culture of continuous improvement, driven by member, employer and market feedback and drawing on the skills and expertise of our own in-house teams of industry experts.
All LifeSight development is fully supported by wider Willis Towers Watson resources and skills, which allows us to react quickly to deploy new solutions to the proposition, and there's a substantial budget allocated to LifeSight's continual evolution.
In the next year, this will see the roll out of a webchat facility for members, integrated post-retirement investment pathways, more work on sustainable investment (LifeSight was the first commercial master trust to integrate sustainability principles into its default in 2018), increased app functionality and greater integration of our financial wellbeing support.
Beyond that, our extensive roadmap also covers innovation and investment in areas such as further enhancing admin efficiency, artificial intelligence member engagement techniques and the use of robo-advice.
LifeSight was shortlisted in the DC Master Trust of the Year category of this year's UK Pensions Awards. To find out more about the awards, visit: ukpensionsawards.com