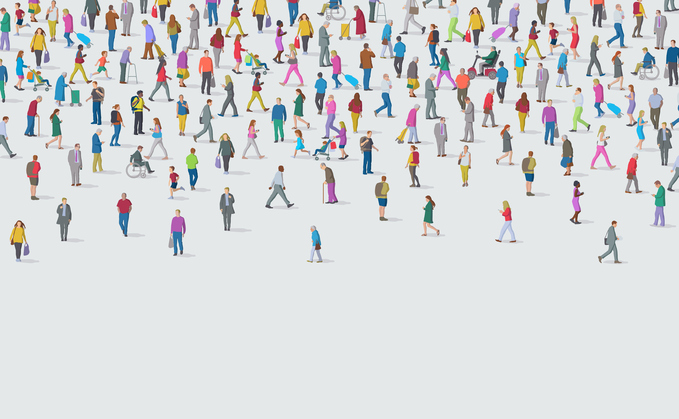 As trustees, do you know and consider the Environmental, Social and Governance (ESG) and Inclusivity and Diversity (I&D) goals for your scheme or those of your supporting sponsor? As a sponsor, do you communicate your goals to the trustees?
Over recent years these areas have become more prominent on the corporate agenda and so it is not surprising to see pension schemes both prioritising and incorporating them into their wider communication strategy to improve engagement and member outcomes.
Engaging members and reducing your carbon footprint
A scheme with 1,000 non-pensioners could use upwards of 50,000 sheets of paper just producing their packs at retirement- that equates to five whole pine trees!
Aon's 2022 Member Options Survey found that only 30 percent of schemes surveyed were planning to consider how ESG impacts the information and support members receive. This is despite the Pensions Schemes Act 2021 which included wide-ranging obligations for trustees in relation to climate change.
As a result of the pandemic, pensioners have become far more comfortable communicating digitally.
The majority of our clients undertaking a member options exercise in 2022 have provided members with access to online resources including videos, modellers and websites. They serve to provide further education for members, improve outcomes, as well as to reduce the amount of information required to be in the paper communication, and provide flexibility for those who may have a disability.
A recent example of this shift in behaviours was seen when we were supporting a client to make greater use of technology when engaging 2,000 members to outline their retirement options. All members accessed the forms they needed solely online. Furthermore, 80 percent of those members used our online modeller before proceeding to access advice from an independent financial adviser (IFA).
This experience is backed up by a national IFA firm which reported that 90 percent of pensioners want to use digital communications as part of their advice sessions.
Many schemes are looking at innovations to increase member engagement further while also achieving their ESG improvement targets.
For example, one of our clients offered to plant a tree for all members who provided their email address or engaged with the appointed financial adviser. All email addresses supplied were then used in correspondence to reduce ongoing paper usage - a key objective for the trustee and sponsor.
Inclusive member communications
Another increasing demand for change in pensions focuses on I&D. The Pensions Regulator (TPR) has set out new ambitions for equality, diversity and inclusion with key considerations being "exploring issues that may disproportionately impact different groups" and "removing barriers preventing them from participating fully."
Furthermore, TPR has set out its intention to work with the industry so that scheme governing bodies also become more inclusive and diverse, saying they "will work with and influence the governing bodies that manage workplace schemes, providing positive support and encouragement to help them become more diverse and inclusive in their decision-making."
Despite these positive steps being taken by TPR, our 2022 Member Options Survey found that less than 30 percent of schemes surveyed have started to consider how I&D impacts the information and support members receive.
Our view is that schemes should ensure all communications are written in Plain English to support members of all reading ages, with a range of solutions such as large font or braille versions for any members who have additional needs. Bear in mind that as many as 21% of the working age population and 42% of pension age adults have a disability, according to a recent Office for National Statistics Family Resources Survey.
Other good examples that we have seen from schemes taking action to ensure their communications are inclusive, are:
Reviewing the visuals in member communications. For example, does imagery reflect the make-up of your membership? Have you considered whether charts and tables use colours that can be distinguished by those who are colour blind?
Reviewing member communications from an I&D perspective with the aim of aligning them with trustee or sponsors I&D policy
Running member forums with a diverse group to test retirement support and accessibility
Strategic changes such as expanding the use of different media to support inclusion
What can you do?
With the continual development of technology used in every-day life, and examples from pension scheme members as highlighted above, there has never been a better time to review your communication strategies to help you meet wider ESG and I&D goals - and at the same time remove the barriers for members taking up the support and options available to them.
At Aon we understand the importance of this and believe it is possible to achieve wider ESG and I&D goals while also improving engagement and member outcomes.
For further information on how you can better align your communications with ESG and I&D goals while also boosting member engagement, please contact us at [email protected].
This post is funded by Aon