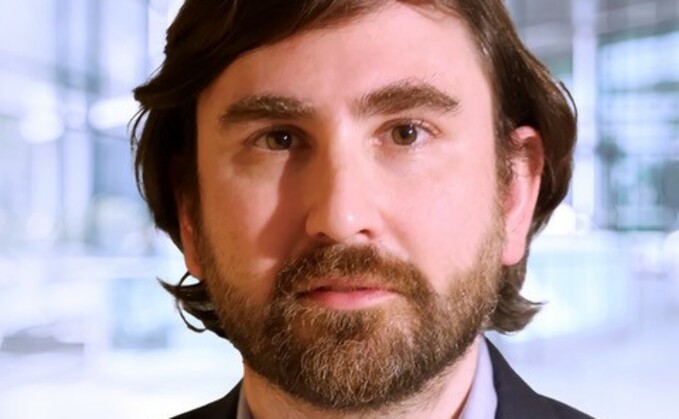 I predict two themes that will take over the agendas of defined benefit (DB) scheme managers this year.
These will be:
a revision of funding and investment strategies in light of upcoming regulatory changes and the fallout of market chaos during 2022, and;
preparing for the pensions dashboard steam train that is suddenly roaring towards us.
It is an exciting time with positive changes for pension scheme members in the UK, but what things can be done to ensure policy changes are member focused in 2023?
Head into the 21st century with your member engagement
The widespread implementation of dashboards starting later this year could revolutionise how members engage with their pension benefits. The information will be basic in many cases, in a different format to how members have seen their benefits before, and most likely result in a number of questions from members, many of whom have not engaged with their pensions before or who had forgotten they were even in the scheme. Getting on the front foot by communicating details of members' benefits at a time and in a format that best suits the pension scheme will help to avoid an avalanche of member questions overwhelming already stretched administrators.
Members will be able to start seeing their pension information on their smartphone and might expect to engage further in that format. Pension schemes will have to work out how to move away from paper benefit statements and pension increase letters and leap into the modern world. Schemes will invest in pension scheme websites to provide tools and support, and a long overdue job of collecting member email addresses could be carried out so that additional communication can be made electronic.
There are millions in the next cohort of pension scheme retirees, many with at least some element of DB benefits. When they get to the point of making crucial decisions around their retirement finances, they will want to receive a level of support which is consistent with how the rest of their lives are now run.
Fully embrace flexibility
We have had the great resignation, and we are now face a rise in the cost-of-living. People all over the country are reviewing their financial situation and many may find their previous plans for retirement no longer work. Transfer values have plummeted over the past year, with some reducing by as much as 50 percent during 2022. People looking to take this route may now be considering what flexibilities are available inside their DB pension scheme, such as with a pension increase exchange (PIE) option. Others may now require greater income before their state pension starts in order to afford retirement at their preferred age - and so a bridging pension option might be preferred. Everyone's needs are different and financial situations can be complex. Sadly, the era of all retirees simply living off their 2/3rds final salary pension are long gone. The next generation will look at their financial situation holistically and could benefit from access to all options available to enable them to complete their retirement jigsaw. We have seen many schemes moving this way in recent history, and I expect this trend to continue.
The new regulations will require trustees and companies to agree journey plans of how they get from their current position to their low dependency target. While this in the most part will focus on cash and investment returns, the options that are being asked for by members can generally also improve this journey. For example, offering a PIE option alongside GMP equalisation is now tried and tested (Aon advised on 10 projects which went live in 2022, with a further 20 expected this year) to support members and schemes as part of GMP journeys, and I expect exercises such as this to be incorporated into de-risking journey plans to help smooth the transition to the future target.
Over the past few months, we have seen the funding position for a number of schemes unexpectedly jump to a level where a full buyout is imminent, and the risk transfer market is expected to have its busiest year on record. Trustees should consider that transfer value terms currently available to members may, in many cases, worsen after a buyout is completed. There is therefore a strong case for there being a responsibility as part of a buyout process for communicating this option before it is taken away, potentially with support from an IFA and potentially on an enhanced basis if the funding of the scheme permits. A buyout process does not happen overnight and the insurer waiting room seems busier than your local A&E currently. It is therefore worth taking the time to consider communicating options now before it is too late.
Double up efforts to keep the scammers away
There are estimated to be £27bn worth of lost pension scheme pots, a significant proportion of which may be reunited with their owners as pension dashboards come to fruition. This sum will surely be making pound signs in the eyes of the unscrupulous scammers who persistently attempt to defraud pension scheme members of their retirement funds. There will be a renewed responsibility on trustees to help minimise the impact of this on their members, and alongside robust administration procedures, good member communication and directing members to high quality financial advice can provide additional layers of protection.
Overall, it looks like the pensions industry is set for an exciting year ahead and, as we deal with market challenges and new regulations, it will be more important than ever that members will be at the forefront of any decisions.
This post is funded by Aon.