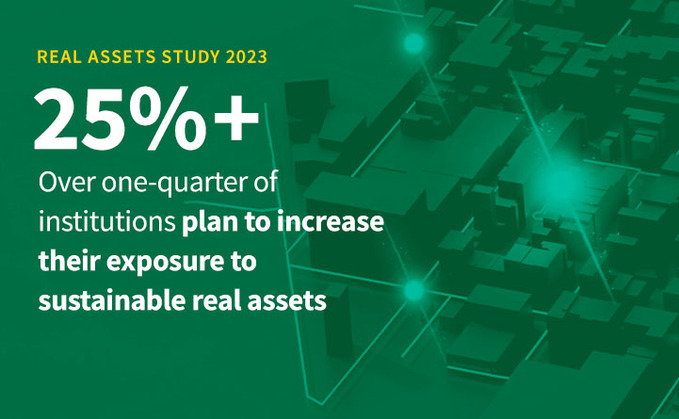 Are you looking to invest in a way that not only brings financial returns, but also supports the transition to a sustainable future?
The Aviva Investors Real Assets Study finds that real assets investments which support the transition to low-carbon energy sources not only bring positive environmental, social, and governance impacts, but also offer the best financial returns.
Renewable infrastructure is the biggest beneficiary, with 44% of investors polled already having exposure to this asset type and planning to increase their investments. In fact, 27% of institutions plan to increase their exposure to sustainable real assets in general.
Among institutions with existing exposure to low-carbon new-build real estate, 30% plan to allocate more capital. Meanwhile, 32% of institutions that already hold decarbonising real assets want to do more in this space.
Learn why real assets are a must-have in institutional portfolios by reading the full report, complete the form below and it will automatically be emailed to you.
This article is sponsored by Aviva Investors.