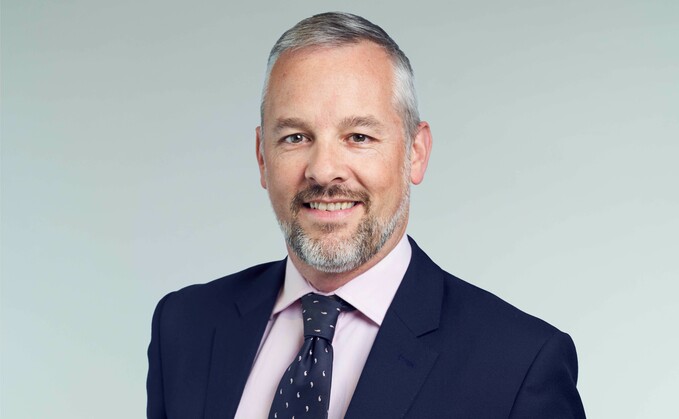 Robert Cochran, Retirement Specialist at Scottish Widows explores how pension apps can empower savers to take control of their pension.
People don't just get to retirement and suddenly have an outcome - circumstances and decisions impact people's future pension. Therefore, we need people to consistently engage with their pension throughout their lifetime. But we have an engagement challenge; where fear, detachment and complacency are the attitudes many people have towards their pension.[1] So, we need to do what we can to engage people by making pensions more accessible - could a pension app be the answer?
What's the point of a pension app?
Pension apps can help make pensions part of everyday life, so people feel empowered to make more informed decisions about their retirement. I've been asking the advice community for their thoughts on the use of a pension app - with the replies split into those who, surprisingly don't see the point at all, and those who do.
Our own data tell us that where people download the Scottish Widows app, they're three times more likely to look at their pension compared to using web services alone. We know that people use their pension app mostly between 7-9 AM in the morning and 7-9 PM in the evening, and Saturday mornings are popular too. So, ultimately, compared to web, people are using their app to access their pension outside of working hours. So, we need to make it as easy as possible for people to look at their pension when they want to. One of the biggest challenges with pensions and digital services is remembering passwords - this is where an app can really come into its own, as access is simply through your biometrics. You just login to the app the same way you'd login to your phone without any complicated passwords.
The pensions industry is hyper focused on good retirement outcomes but they won't be achieved without great retirement inputs. Some of the largest pension providers like Nest don't offer pension apps at all. And for providers like Scottish Widows who do offer pension apps, we've seen that those with bigger funds, usually male professionals, are twice as likely to be registered. Furthermore, whilst it's easy to assume that young people would use our app the most, it's actually mostly used by those aged 50-59 - who, nearing retirement, are the most interested in their pension. We need to continually work at making pensions more inclusive, offering relevant experiences for everyone so they appeal to all scheme members.
We want more people to engage with their pension earlier, and the key to this is taking pensions engagement to people. There's a lot of lessons to be learned from banking, and we know that consumers love to bank on their phones as we see people login to their bank account twenty-six times a month - that's nearly every day. And with the average daily mobile phone use being over 4 hours,[2] it's clear people love to use their phones - and apps are the easiest way to interact. When we added our financial wellness tool 'Be Money Well' into the Scottish Widows app, we found that a lot more people started paying attention. This demonstrates how we need to take pensions to mobile phones beyond web - and offer a great app experience.
What do pension apps need to offer?
What a pension app offers determines how useful it is. In order to create personalised experiences that work for everyone, inclusivity is key to consider. So, at Scottish Widows we offer alternative formats including braille, audio and video. As 59% of UK adults have low-moderate financial numeracy skills, simplicity is also important.[3] The key thing a pension app needs to achieve is telling people what they have in their pension - as when people know what they have, they're more engaged. So, answering this question along with telling savers where they're invested, will engage users with information that most interests them.
The next thing that people want to know is 'Is it enough?' - and bringing this to life through educational tools will help people visualise where they are. Finally, people need to know what to do next. So, features like changing details, nominating beneficiaries, and transferring in old pensions should be designed to be mobile-first, and the customer experience should be constantly enhanced so that everything is easier to do in your pension app.
What does the future look like?
Although pension apps have grown in capability, the way they're used in the future will evolve. By the end of the decade, consumers will be using dashboard services, where they can access all of their finances in one place. With the announcement of a new connection deadline for pensions dashboards, we know we're still a few years away from that. Meanwhile, pension apps need to evolve to maximise pensions engagement.
Whilst we don't expect people to use their pension app as much as they do their banking apps - we can learn from the banking experience, and personalisation is key to achieving much better engagement. The next step is showing how much people need for their retirement, and the ability to see if they're on track. This can be achieved through linking to the PLSA Retirement Living Standards to show people what they need for a basic, moderate, and comfortable retirement. Bringing in new levels of interactivity like integrating Scottish Widows' 'Your Future Self' tool; where people can see their wrinkles melt away as they plan for their retirement, could also help people visualise where they want to get to.
So, what's the point of a pension app? Ultimately, the same as any other app - to make it super easy for individuals to understand their pensions. For pension apps, this means easy access to their pension plans, facilitating effective retirement planning, and streamlining the management of pension accounts. Apps are helping to normalise pensions and are a key part of essential pensions engagement - alongside statements, videos and broader financial education. Pension apps and their success depend on access, ownership and education to help people own their finances to get a healthier retirement income - and there couldn't be a better purpose than that.
[1] According to gov.uk, Understanding member engagement with workplace pensions.
[2] According to statista, Average daily mobile usage in the United Kingdom from 2019 to 2022.
[3] According to National Numeracy, Numeracy crisis could be costing the UK up to £25 billion a year.