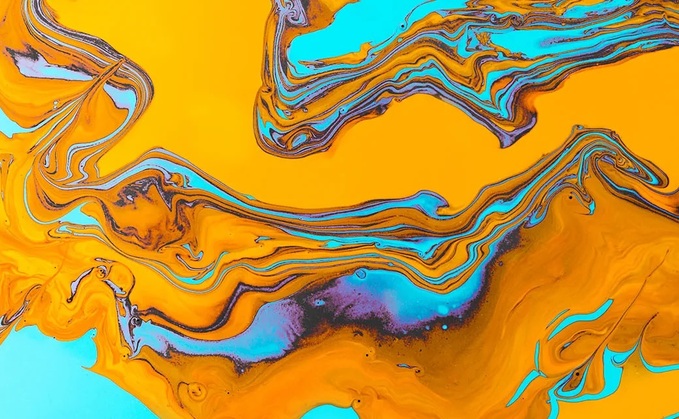 Even as traditional fixed income offers more attractive rates, investors continue to explore alternative credit for its stability.
Nuveen's 2023 EQuilibrium survey found that income investors were revisiting their traditional fixed income allocations as they expand their reach for yield. But exploring opportunities in mainstream bonds was not the only approach being pursued. Investing in alternative credit was selected as the next most popular course of action, with private credit identified as one of the top asset classes being pursued.
Randy Schwimmer, Co-head of Senior Lending at Churchill, a Nuveen company, answers five questions about the current market environment for private credit, the opportunities and how to manage the risks.
Q: How are higher rates affecting private credit?
With the Fed having hiked rates by over 500 basis points in a little over a year, leveraged loan issuers are clearly being pressured by tighter borrowing costs. In turn, private equity owners are challenged to maintain their fund returns. Nevertheless we are in the most attractive direct lending environment we've seen in recent history.
Lower debt capacity means sponsors must invest more cash equity as a percent of total capital resulting in a larger cushion for lenders. Debt multiples are also down by a full turn of EBITDA. At the same time the benchmark rate jumped, loan spreads have widened, which has produced the best spread per unit of leverage metric in memory.
Add to all this tighter and more numerous financial covenants and you have a very investor-friendly environment.
Q: What can investors expect from private credit in a recessionary environment?
Investors are often attracted to private credit for its stability during economic uncertainty. During the pandemic, for example, public market valuations collapsed, while private debt did not. Another feature when inflation is a concern is that senior middle market debt is floating rate and so hedge against Fed hikes.
But higher interest rates are naturally concerning when leverage is too high. A recession would increase the risk of default.
Having invested successfully through the global financial crisis and other business cycles, the Churchill team understands how to construct an
Even as traditional fixed income offers more attractive rates, institutional investors continue to explore alternative credit.
all-weather portfolio. Stress-testing each financing opportunity before we commit is critical. By selecting market leading businesses with high free cash flow characteristics in defensive sectors, we are prepared for a recession whether it happens or not.
Q: Where do you see the opportunities in current environment?
Our strategy is not opportunistic. We don't dip in and out of private debt depending on the prevailing macro winds. We partner with companies that are positioned for long-term success throughout the economic cycle.
They're typically less cyclical companies in health care, software, business services and technology providing non-discretionary products or services, with a large and reliable customer base. So they are well placed to service interest payments and pay back loans when rates go higher and market conditions get tough.
Even in today's challenging markets, these better businesses are still commanding near-record purchase price multiples of cash flow. With debt capacity down by at least a turn of EBITDA, private equity buyers need to come up with more cash equity. We have a thriving equity co-investment practice that has further stepped up its activity in this environment.
Q: Tell us about the outlook for your sector.
Private credit is now an essential source of financing to middle market companies (those with EBITDA between $10 to $100 million). Since the global financial crisis, many banks no longer participate in the direct lending business, and recent regional banking problems in the U.S. are only likely to reinforce that trend.
During 2022, the ratio of middle market direct lending sponsored volume to syndicated loan sponsored volume reached a record of almost 4x. Churchill's investment activity reached a record high in 2022, surpassing 2021 (the most active year ever in the industry) when we invested $11 billion in over 375 transactions across senior lending, junior capital, equity co-investments and private equity fund commitments.
The sector is a growing source of attractive risk-adjusted returns and diversification for investors. Pricing is much more attractive with the increase in rates and wider spreads, leverage multiples are lower and financing terms for lenders have improved.
Q: You've discussed the macro risks. What other risks should investors be aware of, and how can they manage them?
Investors need to be sure that the opportunities match their risk and return expectations and are at the scale they require.
Partner with a private credit manager who can source a wide range of deals across sectors and deal types, and who has an established track record proving they can invest through an entire market cycle with a consistent philosophy and approach to unlocking value.
To read this article in full and discover Nuveen's latest insights and private credit capabilities, visit our website.
FOR FINANCIAL PROFESSIONAL USE ONLY. NOT FOR PUBLIC DISTRIBUTION AND NOT FOR USE BY RETAIL INVESTORS
This material is not intended to be a recommendation or investment advice, does not constitute a solicitation to buy, sell or hold a security or an investment strategy, and is not provided in a fiduciary capacity. The information provided does not take into account the specific objectives or circumstances of any particular investor, or suggest any specific course of action. Investment decisions should be made based on an investor's objectives and circumstances and in consultation with his or her financial professionals.
The views and opinions expressed are for informational and educational purposes only, as of the date of production/writing and may change without notice at any time based on numerous factors, such as market or other conditions, legal and regulatory developments, additional risks and uncertainties and may not come to pass. This material may contain "forward-looking" information that is not purely historical in nature. Such information may include, among other things, projections, forecasts, estimates of market returns, and proposed or expected portfolio composition. Any changes to assumptions that may have been made in preparing this material could have a material impact on the information presented herein by way of example.
Past performance is no guarantee of future results. Investing involves risk; loss of principle is possible.
All information has been obtained from sources believed to be reliable, but its accuracy is not guaranteed. There is no representation or warranty as to the current accuracy, reliability or completeness of, nor liability for, decisions based on such information and it should not be relied on as such.
Risks and other important considerations
This material is presented for informational purposes only and may change in response to changing economic and market conditions. This material is not intended to be a recommendation or investment advice, does not constitute a solicitation to buy or sell securities, and is not provided in a fiduciary capacity. The information provided does not take into account the specific objectives or circumstances of any particular investor, or suggest any specific course of action. Financial professionals should independently evaluate the risks associated with products or services and exercise independent judgment with respect to their clients. Certain products and services may not be available to all entities or persons. Past performance is not indicative of future results.
Economic and market forecasts are subject to uncertainty and may change based on varying market conditions, political and economic developments. As an asset class, real assets are less developed, more illiquid, and less transparent compared to traditional asset classes. Investments will be subject to risks generally associated with the ownership of real estate-related assets and foreign investing, including changes in economic conditions, currency values, environmental risks, the cost of and ability to obtain insurance, and risks related to leasing of properties.
Nuveen, LLC provides investment solutions through its investment specialists. This information does not constitute investment research, as defined under MiFID.
Responsible investing incorporates Environmental Social Governance (ESG) factors that may affect exposure to issuers, sectors, industries, limiting the type and number of investment opportunities available, which could result in excluding investments that perform well.

GWP-3109395CW-O0923W