The secretary of state for work and pensions has told MPs clawback and avoidance measures could be imposed for the people responsible for driving Carillion over the cliff.
One of the curiosities of Carillion's failure was how shareholders in the firm seemingly failed to notice the firm's demise.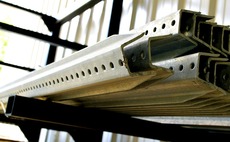 More than 25,000 steelworkers did not return their 'options forms' and as a consequence will remain in the current British Steel Pension Scheme (BSPS) for now, to move into the Pension Protection Fund (PPF) at the end of March.