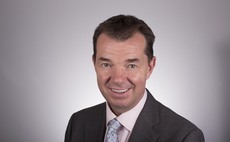 More than 60 civil society leaders including MPs, climate experts, faith leaders and local councillors have signed an open letter accusing pensions and financial inclusion minister Guy Opperman of backing continued investment in fossil fuels.
The Parliamentary Contribution Pension Fund has been criticised for continuing to invest in fossil-fuel heavy companies despite a push into renewable energies.
A campaign to divest the MPs' Pension Scheme from fossil fuel investments has gained the support of 200 MPs and former MPs across partisan lines.