Latin American pension funds are pounding the pavement looking for local infrastructure deals. Rodrigo Amaral reports
GLOBAL - Institutional investors are increasingly investing in exchange traded funds (ETFs), a report by State Street Global Advisors (SSgA) revealed.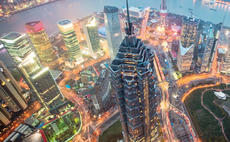 CHINA - China Investment Corporation, the Chinese sovereign wealth fund, is using exchange traded funds to gain exposure to a diverse range of asset classes, according to a filing with the US Securities and Exchange Commission.