Pension Awareness Day - the awareness campaign launched by the amazing folk over at Pension Geeks - takes place this Sunday (15 September) and is the culmination of a week-long roadshow across the country aimed at making the topic of pensions more appealing....
This week's top stories included The Pensions Regulator (TPR) issuing its first fine to a scheme for failing to file up-to-date information, and publishing its analysis of schemes with 2018 valuations.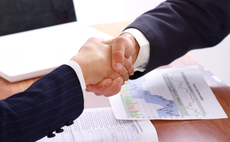 The trustees of the Littlewoods Pensions Scheme have agreed an £880m pensioner buy-in with Scottish Widows.