Pension-related insolvencies could be prevented by more stringent accounting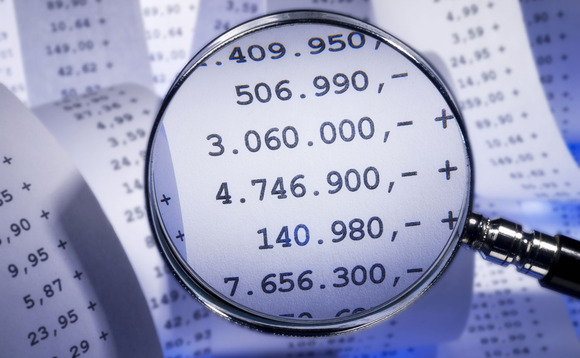 IAS 19 is the accounting standard many sponsors use to make disclosures about their defined benefit schemes in their records. But a report from Lincoln Pensions argues IAS 19 is not good enough. Michael Klimes investigates.
At a glance
A pension scheme can potentially bankrupt the underlying sponsor
Company records based on IAS 19 standards do not give sufficient information to stakeholders
A more robust framework could help avoid pension connected insolvencies
High profile cases such as BHS and the British Steel Pension Scheme (BSPS) have raised concerns about how deficits are reported in company accounts. IAS 19 is the primary method used by firms to explain how a defined benefit (DB) pension scheme affects its balance sheet and strategy. But do accounts based on IAS 19 provide sufficient information to shareholders, prospective investors and scheme members?
Lincoln Pensions does not think so. In a report published on 31 October called Defined benefit pension schemes: Give us a clue, the firm looks at how accounting disclosures are made by corporates in the FTSE 350.
It not only has an incisive analysis of how IAS 19 is inadequate but also suggests a number of concrete steps that can be taken to correct these shortcomings.
At the presentation of the results, Lincoln Pensions chief executive Darren Redmayne explained the motivation behind the study. "The question with things like Tata Steel and BHS is could it have been seen earlier? One of the things we feel strongly about is that if you are going to monitor the covenant and these businesses, you need appropriate information.
"Therefore the question arises, is there the right balance of information in the accounts to allow that to happen and to potentially spot BHS type situations earlier? Also, are we to be able to do something proactive to address those risks as they develop rather than when they have crystallised?"
IAS 19 flaws
The report argues the current system is limited. IAS 19's flaws are that it is not scheme specific and represents 'best estimate' put forward by directors.
Company records use a standardised discount rate determined by reference to market yields on high-quality corporate bonds.
This is often different to the discount rate used by pension schemes to determine their technical provisions and consequential cash demands on the business. The wide application of IAS 19 allows comparison between companies, but offers little help in understanding the real economic challenges faced by the DB scheme and the sponsor in relation to cash funding calls.
This is simply not good enough according to Lincoln Pensions managing director Matthew Harrison. "There are certain things you have to disclose under IAS 19 but I was surprised they were not as fulsome as I might have expected.
"To that extent IAS 19 does drive standardisation and gives you a best estimate on a double AA-rated corporate bond. That level of information probably is not going to be sufficient to get to the type of understanding we need as governance advisers."
Under IAS 19, a pension scheme's actual cash flow requirements (beyond the subsequent year) and funding targets are not necessarily disclosed. Neither is there any requirement to disclose information in respect of a pension scheme's funding/ investment volatility or hedging arrangements.
Redmayne explained the implication of the different discount rate used under IAS 19 methodology and the discount rate used to determine cash flow arrangement for various stakeholders. "The difference between IAS 19 best estimate, which members and shareholders see, and cash contributions is that these [cash contributions] are never ever based on it [IAS 19]. They [cash contributions] are based on a negotiated scheme funding technical provisions deficit, which is rarely if ever disclosed to the trustees."
Lincoln Pensions senior adviser Francis Fernandes added: "The key difference is the trustees are reflecting the actual assets held by the scheme while the accounting standard is telling you to just assume the assets are held in corporate bonds."
Given the shortcomings in IAS 19, how do firms examined in the FTSE 350 perform in terms of disclosure?
The findings
The research finds that disclosure in relation to the actual cash funding of DB pension schemes is highly variable. Around two-thirds (67%) of companies within the FTSE 350 do not disclose the deficit or surplus position of their DB schemes relative to the actual funding target. The deficit is what drives company funding contributions. These DB schemes have assets totalling circa £332bn.
Meanwhile more than half (54%) of companies do not disclose the length of deficit recovery plans they are committed to in order to clear the funding deficit.
In terms of the risk dynamics and volatility associated with pension scheme exposure, not one FTSE 350 company provided a measure of future funding risk volatility, such as Value at Risk (VaR).
Only around a third (37%) referenced the DB pension scheme's hedging strategy, either quantitatively or qualitatively.
Given these numbers what can corporates and the industry do to improve the situation?
Solutions
Lincoln Pensions thinks the answer starts with the Financial Reporting Council's new version of the UK Corporate Governance Code ('Code'), which is applicable for all financial years beginning on or after 1 October 2014.
Directors of companies with a premium listing on the UK Listing Authority's 'Official List' are now required to make a long-term viability statement which says: "Taking account of the company's current position and principal risks, the directors should explain in the annual report how they have assessed the prospects of the company, over what period they have done so and why they consider that period to be appropriate."
This could act as a catalyst to move beyond IAS 19 and drive up standards of accounting in DB pensions, Lincoln Pensions argues. In particular, Lincoln Pensions calls for the following disclosures to be made in three areas:
1. The technical provisions funding target (including key assumptions) and details of the associated recovery plan including its duration and the level of contributions agreed
2. A standard basis for disclosure of pension scheme funding volatility
3. A more prudent and comparable funding target (e.g. self-sufficiency or solvency) to enable comparisons between companies and provide a clearer sense of longer term funding targets

Standardised reporting for all listed companies which are based on part or all of these elements should allow readers of annual accounts to better understand cash flow and funding risks associated with company pension scheme arrangements.
In the long run such reporting could expose the four key pieces of information that investors, shareholders and members need to get a handle on the relationship between a pensions deficit and scheme sponsor. These are what the funding target is, what the cash contributions are, over what period of time they are paid and what the volatility of the deficit position is based on asset allocation.

Redmayne said: "Directors of listed companies are already required to make a 'long-term viability statement' which, under the new version of the FRC's UK Corporate Governance Code, requires a robust assessment of longer-term risks. We believe that this new requirement provides the ideal catalyst and justification for obligatory additional disclosure in relation to pension obligations.
"Over time, our view is that this best practice should be extended to all company disclosures, listed and non-listed. We believe that many of the issues associated with recent high profile cases, such as BHS and Tata Steel, could have been highlighted much earlier through greater transparency in the accounts."
"As pension deficits grow and the spotlight falls on DB pension scheme risk, it is becoming increasingly untenable for the one-size-fits-all IAS19 disclosure to appropriately reflect the commercial reality of many situations."
Much attention is being lavished on pension scheme deficits and the negative publicity which comes from pension related insolvencies. If better accounting standards can help decrease the number of schemes which enter the Pension Protection Fund they are likely to win support.
IAS 19 disclosure requirements

Below is a summary of the IAS 19 disclosure requirements for pension schemes (for the full standard see ifrs.org):
General description of DB obligations The opening and closing balances of the DB obligation (on an IAS 19 basis) and the fair value of pension scheme assets
Cost relating to the DB obligation over the relevant financial period, i.e. service cost, net interest cost, curtailments and settlements
Breakdown of the proportion of each type of asset held in the pension scheme
Principal actuarial assumptions used to value DB obligation, e.g. discount rate, inflation, salary and pension increase assumptions, mortality assumptions adopted
Source: Lincoln Pensions report, Defined benefit pension schemes: Give us a clue
Back to Top