Success for LGPS transparency code as 65 managers sign up in a year
Almost all listed asset managers have now signed up to the transparency code that launched 12 months ago to help local government funds get better cost data, writes Stephanie Baxter
More than a fifth of asset managers used by 89 local government pension funds have signed up to the code of transparency, which was launched last year. The total 65 signatories include some of the country's...
LGPS Central has launched its £680m multi-asset credit (MAC) fund with initial buy-in from four local authority partner funds.
Defined benefit (DB) pension transfer values recovered by about a third last month after February's sharp fall, according to figures from XPS Pensions Group.
Willis Towers Watson has committed its delegated investment portfolios to net zero by 2050, with at least a 50% reduction by 2030.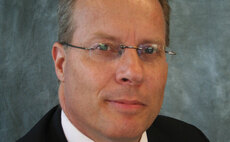 Roger Mattingly discusses how trustees can manage their ESG obligations
Back to Top