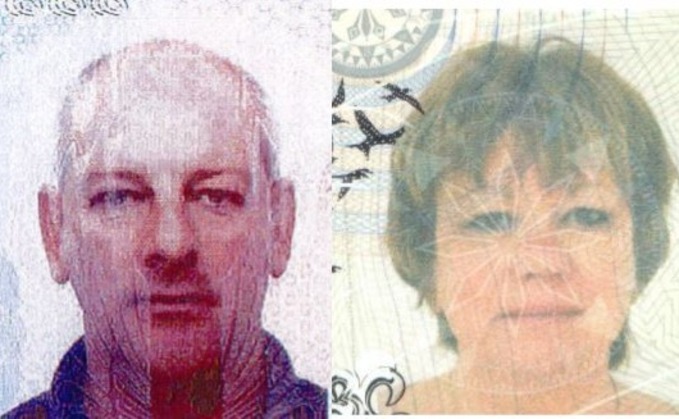 Last week, two former trustees were jailed for a total of ten years for their part in a £13.7m pensions liberation scam perpetrated, in large part, by a now-deceased businessman who employed them.
In Southwark Crown Court on 22 April, Judge Perrins acknowledged the overall defence argument presented for both Alan Barratt of Althorne, Essex and Susan Dalton of Rochdale, Lancashire - that they had not understood the role of a trustee nor the fiduciary duties that come hand in hand.
But Professional Pensions heard as Judge Perrins delivered his sentence, acknowledging that while neither were the "mastermind" of the scam, their actions directly rendered them culpable for the losses felt by the 245 pension savers tricked into transferring their savings from legitimate workplace schemes into the ersatz ten they were trustees of.
Criminal prosecution was brought by The Pensions Regulator (TPR) in a complex and lengthy process that included its successful extradition of Barratt from Spain.
British citizens Barratt and Dalton had both resided in Spain with their respective families for some time prior to their involvement with "ringleader" David Austin, who the court heard recruited both for sales roles at the firm Select Pension Investment (SPI).
The operations of SPI involved convincing savers to transfer out of their current occupational schemes into what were ultimately fake schemes.
The court heard in the defence that there was little to no monitoring of these fraudulent schemes by Barratt and Dalton, who both ultimately took on trustee roles after their initial employment. The defence for both asserted Austin had not told either party that ongoing monitoring of the schemes was required of them in their capacity as trustees.
It was heard by the court that Barratt and Dalton had not understood the word 'fiduciary' nor could Dalton differentiate between a workplace pension scheme and a personal pension at the time of their arrests, now almost eight years ago.
Barratt's defence told the court he was unlikely to understand the role of a pension trustee, given he had left school at 16 and had no formal qualifications.
In the case of Dalton, her defence also stated she had no experience or qualifications in any work relating to financial services.
The lion's share of the £13m fraud was taken directly by Austin for personal benefit while Barratt and Dalton took £250,416 and £126,624 respectively. Below, PP looks more closely at how Barratt and Dalton's positions in the overall scam began and escalated, their defence cases, and the regulator's closing views on the situation.
A call centre scam
The court heard that Barrett and Dalton - individuals both with previous sales and telesales experience - were hired by Austin to follow up with offers to UK-based workplace pension scheme savers for a new scheme arrangement.
This was prior to the defendants becoming scheme trustees of the ten workplace schemes set up by Austin, linked in turn to non-existent shell companies.
The defendants - based at a call centre in Spain - were handed the names of potential victims in the UK found by introducers, TPR confirmed. These potential victims had either answered internet enquires offering free pension reviews or were cold called. Technology interceptor devices on the phone lines used from the Spanish office were exercised to lead potential victims to believe that they were being called from inside the UK.
In court last week, Dalton's defence said she had worked as one of these callers at the start of her employment, with her work involving her reading off a script pre-prepared for her when speaking with potential victims.
TPR stated: "The defendants told victims their existing pension arrangement was not giving a healthy return and transferring to a new scheme could increase their retirement savings."
The court heard on Friday (22 April) that victims were told transferring into a new workplace scheme would offer healthier returns of 5% or higher.
Sales agents including Dalton and Barratt would also tell potential victims of "safe investments and tax-free cash bonuses" when their transfer was completed, the court heard.
"All these claims were false," the regulator stated. "The savers' money was immediately put at risk, and ultimately taken by Austin, and the so-called investments were totally inappropriate and have yielded minimal if any return."
Twisted money
Promises of a lump-sum bonus used to incentivise savers into transferring their workplace pension into one of the false schemes were paid to victims, the court heard. However, these bonuses were actually taken from their own pension savings without their knowledge.
Victims under 55 were then subsequently hit by punitive tax charges for early access which they were also not informed of, while all victims were also told not to disclose their transfer 'bonus'.
The court heard that in several cases, victims' original pension schemes had questioned the request for their transfer. In some cases, a scam had been suspected from the off, but legitimate providers were "pressurised" into pushing through the transfer by Austin's workers.
"After being passed the leads by the call centre, Barratt and Dalton became the main point of contact for several victims during the transfer of their pensions and provided false reassurance that everything was above board and the victim's money was safe," TPR said.
"A total of £13,737,202 was transferred into the scam schemes."
Work as trustees
The defence case for both Barratt and Dalton suggested neither was informed of the fiduciary responsibilities of trusteeship when offered a new and better-paying position to become trustees of the fake schemes after working in their sales roles.
The court heard Barratt and Dalton were paid £10,000 a month to be trustees of the ten schemes.
Barrett was trustee of six schemes, while Dalton was trustee for four schemes, the court heard.
Both defendants surrendered control of the accounts and scheme funds, TPR said, ultimately "allowing non-trustees including Austin and others in the criminal enterprise to do what they wished with the money".
The court heard that victims were sent reassuring communications from an office with an address in Canary Wharf in London so they could be continuously duped into believing their savings were safe in the schemes SPI had convinced them to transfer into.
The majority of Barratt and Dalton's work as trustees involved pre-signing documents and cheques, which were later filled in by Austin or other criminals within the scam. Barratt's defence asserted that in multiple situations, a digital version of his signature had been used without his knowledge and consent.
In his sentencing, Judge Perrin told the court it was clear there was "little or no monitoring over the schemes" but that Barratt and Dalton continued to accepted trustee fees throughout 2013 and 2014 without question.
At this time, the majority of victims' savings were routed via Austin's companies through offshore bank accounts and then sent back to Austin, TPR said.
The regulator added: "Other scheme monies were lost through highly speculative and inappropriate investments, such as an unbuilt timeshare development in St Lucia, which ultimately yielded no return."
Austin masterminded the scam from the UK - often using his sister's identity rather than his own - the court heard; Barratt and Dalton continued to sign cheques and paperwork from Spain.
Dalton's defence stated that she became aware there were issues as to why Austin could not be a trustee during the time she was. While she eventually realised she was improperly acting as a trustee, her defence stated she believed the pension funds were safe and secure, as evidenced by her having convinced her brother to transfer his own £250,000 workplace pension into one she was trustee of.
However, in their sentencing, Judge Perrins told Barratt and Dalton: "These are undoubtedly extremely serious offences in which each of you carried out the role of trustee dishonestly and, put simply, had you not done so, many people would not have had their lives ruined. What is most striking is the impact on others, which has been utterly devastating."
Impact, aftermath and case studies
As part of action to prevent further funds being removed from the ten schemes, the court heard that TPR removed Barratt and Dalton from their positions as trustees in December 2014.
Dalriada Trustees was then called in by the regulator to replace the defendants.
Judge Perrins told the court: "I have read 13 victims' personal statements, they each tell a similar story, which I'm sure is representative of all. People who had worked hard, saved for their future and have been robbed of their financial security.
"I heard about depression, anxiety, divorce and suicide attempts. Each account is a story of a life ruined and [Barratt and Dalton] should be ashamed of bringing such misery to so many innocent people."
One victim case study published by the regulator tells the situation for now 58 year-old critical care nurse Pauline Padden, who lost £45,000 in the scam.
Padden was caring for her terminally ill mother when she was cold contacted via text message offering her a better deal on her pension, along with the aforementioned lump-sum cash benefit in return for transferring her workplace pot.
"Convinced by the sales pitch, Pauline, who has worked as a critical care nurse for more than 40 years, agreed to move her funds from her workplace pension scheme into the 'Gresham Investment Pension Scheme'," TPR stated. "She hoped it would mean more security in her retirement, but, six months later, Pauline was devastated to receive a letter explaining she'd been the victim of a scam and had lost the £45,000 she'd worked so hard to build."
The regulator said the impact on Padden had been "devastating" and she had spoken of being robbed of any chance to ever retire and would need to consider selling her home.
"I did this to try and make my retirement easier, but I've been left high and dry," Padden said in her case study. " My children are worried and angry as they know I have worked so hard. They ask me why I'm not giving up work. I tell them that I can't - I cannot afford to live.
"While friends and family talk about retiring I will probably have to keep working until I'm no longer fit to do so. When I think about it, I get panicky. What am I going to do? There is nothing I can do."
For former coal miner Stephen O'Reilly - a now 61 year-old resident on the Isle of Wight - his unsuspecting involvement in the £13.7m scam lost him over £100,000.
O'Reilly's case study shows he signed up for a free pension review in 2013 and was convinced to transfer around £114,000 into 'Regency Pension Scheme' for which Dalton was a trustee.
On his 55th birthday, O'Reilly was called by Dalriada and told all his workplace savings had gone.
"I was a miner from 1978 to 1992, I put in 14 years of hard work, averaging about 80 hours a week. I was putting my money into my pension," he said in his case study. "These scammers have ruined my life. Now I'm depressed all the time because I know I'm going to have to work for the rest of my life because my pension has been stolen."
O'Reilly is now continuing his work life as a bookmaker. His case study shows he had dreams of his own in Spain - to buy a small property and renovate it as a project.
"These scammers have put an end to that," he said. "I have four children, whatever I had left would have gone to them, but now they are getting nothing."