Why changes to SIPs will be positive but not radical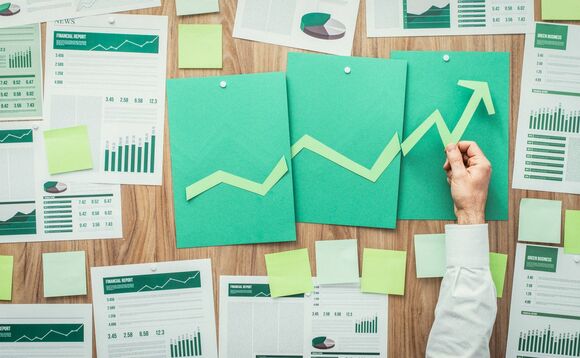 From October, trustees need to show how they are factoring ESG issues into investment decisions. Holly Roach explores why the changes may not be radical but could boost member engagement.
To understand the change in attitudes towards ESG issues and their growth to provenance in the investment world in recent years, you do not have to look far in this industry.
With numerous schemes producing guidance on ESG investing and the Department for Work and Pensions (DWP) legislating to ensure ESG issues are considered when allocating assets, it is clear to see there is increased interest for both schemes and members in these longer-term investments.
For more than 20 years - since the Pensions Act 1995 was given royal assent - schemes with more than 100 members have been required to produce a written statement that governs decisions about the investments of an occupational pension scheme: a statement of investment principle (SIP).
Reporting rules
Now, from 1 October this year, these schemes will be required to update or prepare their SIPs to set out their policies in relation to the running of their scheme's default investments, and the "financially material considerations" of the investments, as well as the extent to which "non-financial matters are taken into account", according to The Pensions Regulator's (TPR) website.
The new rules will ensure policies in a scheme's SIP relate to risks, expected investment returns, balance between different kinds of investments, and how trustees exercise their voting rights linked to the investments.
Crucially, these proposals apply to both defined benefit and defined contribution (DC) schemes, and for DC schemes they will apply to the design of any default investment strategy they offer.
Aligning policies with investments is the trustees' job and, if decisions are not in line with the DWP's new regulations, there is a chance a review of the funds will be conducted.
The potential disregard of the long-term financial risks or opportunities from ESG factors is a concern, and justification will be required to explain why this does not harm members' investment returns.
TPR executive director of regulatory policy, analysis and advice David Fairs previously noted: "Good governance and the management of investment risk in pension schemes is fundamental to provide savers with a good retirement."
On its website, the regulator also stated: "Despite the long-term nature of investments, these risks could be financially significant, both over the short and longer term."
Linklaters partner Philip Goss says an important change is that previously a scheme's SIP "had to say the extent to which they took into account ESG factors". Now, they must include "how they take account of financially material considerations, which include ESG and which, in itself, might include climate change".
He says the important thing now is that schemes are "obliged" to take into account ESG factors on the basis that "it is now more prominently recognised that ESG could be financially material".
Scepticism
PTL managing director Richard Butcher argues he is "slightly cynical" about the required changes to SIPs and suggests they will not make huge differences to investments.
"I think it will show incremental improvements in behaviour for the better good of all actually, but I'm not sure it'll be particularly radical as the ability of any trustee is going to be pretty limited in what they can do," he says.
He notes improvements will be incremental because, while clients will be demanding that ESG is taken into consideration, there is a hope trustees and asset managers are already doing that.
"ESG is a long-term financial risk and one would hope any asset manager is already considering ESG, just perhaps not specifically under that particular heading," he continues.
Sackers partner Ralph McClelland agrees that it is "the duty of trustees to take into account financially material factors, so they should already be integrating these into their investment governance processes".
He notes that, although legislation is causing heightened thinking about ESG policies, it remains to be seen "whether re-worded policies will translate to any substantive change".
Caution needed
However, Butcher reveals trustees need to be careful when incorporating ESG into investment strategies.
He says: "ESG is the flavour of the month and quite sexy at the moment - and quite rightly so. But if you end up with trustee boards spending a lot of time talking about ESG, which they can do very little about materially, then they may be distracted from what they can change materially and the stuff they do need to do."
Separately, speaking at PP's Pensions and Benefits UK conference in June, pensions and financial inclusion minister Guy Opperman said these regulations "really matter".
He added he was "genuinely struck" by engagement with the ESG consultation, which saw responses from the public reaching into the thousands. He said the long-term nature of these issues means pension trustees should be considering them more.
Factoring ESG issues, particularly into default funds in DC schemes, is already driving engagement, Butcher admits.
He says: "I suspect there may be an opportunity to leverage our ESG consideration in the way we communicate to the saver if we can point them towards what we are doing. That would give them a sense of the 'good' that the investments are doing, and that may help us to raise engagement with them."
McClelland agrees that incorporating ESG into a scheme's SIP could be a driver of engagement. He notes: "I have seen these changes prompting trustee engagement with ESG which we would certainly not have had without this driver.
"However, there is undoubtedly real concern about the governance burden which ESG regulation could impose on schemes, particularly smaller ones."
Enforcing the change
It is trustees who will be responsible for ensuring the changes to their scheme's statements are made and upheld, with input from their employer, advisers and providers as appropriate, according to TPR.
Linklaters trainee solicitor Jimi Piggott suggests the whole idea of this change is "bringing more clarity for schemes and trustees" but says there is an air of uncertainty about how the regulator will enforce it in practice.
He says some stakeholders have queried this, in response to the DWP, but "the regulator is yet to clarify the point". He believes this will be an "ongoing residual issue".
Goss reveals the obligation to have an updated and accurate SIP is not covered by a specific penalty or fine, but "TPR can impose a fine of £5,000 for an individual trustee or £50,000 for an organisation" who shows no evidence of updating it, at its discretion.
In response to its consultation, the regulator revealed it "will have full discretion in relation to the application and level of any financial penalties".
Speaking separately to PP earlier this month, Sackers partner Stuart O'Brien said at this stage, making these changes seems to be "a bit of a paper exercise".
"There's quite a strong sense that trustees are asking their advisers - or doing it themselves - to update their SIPs from October this year as an interim step," he said. "Actually, they want to spend more time on the topic next year."
Further changes coming into force from October 2020 are expected to be more drastic, with trustees of DC schemes being required to report against their updated SIP and make it publicly available online, as the UK implements the EU's second Shareholder Rights Directive.
More on Law and Regulation
Back to Top