Beyond authorisation: What lies ahead for master trusts?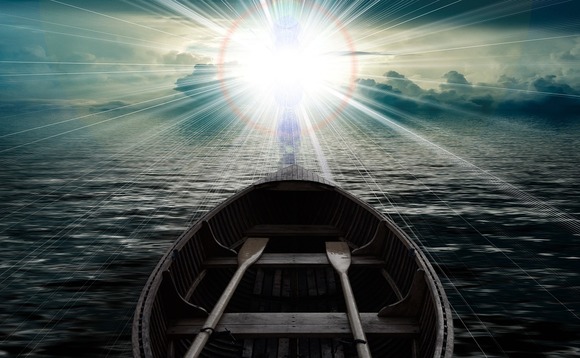 At a glance:
Authorisation has been successful, but challenging due to market diversity
TPR will take a risk-based approach to ongoing supervision, but must allow time for schemes to innovate
Providers must now focus on developing technology and improving services to members
Now authorisation has ended for existing schemes, Kim Kaveh reflects on the process and asks what the future holds for ongoing supervision.
Master trust authorisation has, from a regulatory point of view at least, been a pensions good news story - and the process that kicked-off last year has led to a step-change in the market both in terms of how master trusts operate and the numbers of providers in the market.
Indeed, since the start of the process the market has shrunk from around 90 providers to just 37 existing schemes.
Looking back
Speaking to PP about the process, The Pensions Regulator (TPR) head of master trusts Kim Brown says it has been "an interesting year".
She explains: "It's been very challenging but very successful. I think it's really required a sustained commitment by the team. But it's really amazing to be able to confirm that we have completed authorisation, and raised standards."
There is still one new master trust waiting for approval, which applied after the start of the regime. Other schemes wishing to enter the market, and apply for authorisation, can do so if they wish.
Nonetheless, one aspect of authorisation that proved quite challenging for the regulator was the diversity in the market. Under UK law, all master trusts have to meet the same bar for authorisation, but as Brown explains, the ways in which they demonstrate that differs depending on the nature of the scheme.
She adds: "That did require us to take a bespoke, scheme-specific approach to the merits of each application, and the merits of each scheme."
According to TPR's latest market update, a number of schemes had to amend their continuity strategy to comply with the legislation during the authorisation process. The watchdog also said it had seen a "major shift" in the level of financial due diligence applied by trustees.
As Brown notes, something that "really helped was the relationship we had formed with the market".
She says: "We were able to have very open, clear communications between us, and they were quick and timely. I think we were all very aware of the need to provide certainty in the market in the in the timeframes we had been given."
Indeed, master trusts involved in the process have been welcoming of authorisation throughout, and complementary of the regulator. Willis Towers Watson's master trust LifeSight - the first to apply for and receive authorisation is one of these.
Head of proposition development David Bird says: "Authorisation made the standards much clearer. So where we might have done things in a particular way we've said, ok, we need to do it precisely this way."
Meanwhile Aon - which received authorisation for its master trust in August - is also welcoming of the regulator's approach.
Europe, Middle East and Africa (EMEA) DC solutions leader Tony Pugh says: "TPR was good to work with - it took a sensible approach; the bigger question now is [its approach to] ongoing supervision."
Ongoing supervision
To that note, master trusts cannot just simply sit back and relax; the Pension Schemes Act 2017 sets out a stringent ongoing supervision regime.
Brown says: "We're going to take a risk-based approach to supervision. By the end of this year schemes will know what level of intensity their supervision will fall into. And by that, we mean how often they might expect to meet with us, what information we will need and with what regularity.
"Some schemes will have more intensive supervision than others, but we will determine that by looking at a number of factors.
"This will be based on the current and then anticipated risks of the master trust market, and the scale and the complexity of each scheme. We will also obviously take into account the information we obtained during authorisation on an ongoing basis."
Included in its supervision and enforcement policy, published at the start of the regime, the regulator said it aims to: ensure it remains satisfied that, over time, the master trust continues to meet the authorisation criteria; ensure they meet the wider range of obligations to which they are subject, including other relevant legislation and codes of practice; ensure TPR's broader over-arching objective to improve the way that schemes are run is met; and ensure the early identification and management of material risks and issues, intervening where necessary.
The People's Pension director of policy Gregg McClymont comments: "The responsibility of being a master trust does not end with receiving authorisation - it's very much the beginning of an ongoing commitment.
"As an organisation that strongly called for the tighter regulation of the sector, we welcome the ongoing supervision process, which is necessary to ensure public confidence.
"We look forward to working closely with the regulator, along with receiving further details of ongoing supervision."
Expectation setting
The watchdog has also set out its expectations of master trusts more generally - including the level of honesty, openness and proactivity demonstrated by the providers and their relationship with TPR.
Brown says: "Over the long term will be looking at industry and market developments, legislation, product innovation, etc. So the intensity of supervision does take into account a lot of factors."
But it is the bigger players in the market that can expect the most regular engagement, as around 90% of members are in the top five master trusts, TPR tells PP.
Brown explains: "So because of that I think they can always expect that the number of members impacted will be a big factor in how closely we wish to engage with and understand individual master trusts."
As LifeSight was the first authorised master trust, it was also the first to engage with the regulator about ongoing supervision.
Bird says: "We got authorisation in February, and the end of our scheme year was April so in theory we should have been doing supervision then. We had a conversation with them about what that would look like and they were very helpful.
He said: "For this year, we just needed to tell them nothing's changed since we last did our reports."
LifeSight is now getting ready for the next cycle of supervision. Bird explains: "They want to look at things in their timetable according to our year-end, but the audited accounts time table was different."
The master trust's financial year-end is in April, meaning certain documents such as audit reports would not be finalised by then. However, Bird says: "TPR were very pragmatic about how that would work."
Approaching supervision
So how should other schemes approach supervision?
Pensions Management Institute (PMI) president Lesley Carline says: "I think schemes are preparing for the worst and hoping for the best.
"So the approach of 'prepare and keep on top of things as you go along' is better than leaving things until the last minute and running around like headless chickens. And it is good practice to make sure they are carrying out their compliance requirements."
It is also important to note that supervision should strike a delicate balance between ensuring the master trusts are properly run and allowing them the space to improve an innovate for the benefit of members.
Sackers partner Ian Pittaway echoes this, adding: "Too heavy a hand on the regulatory tiller could impair the progressive and rapid trajectory master trusts have been on."
The future
So how can schemes ensure they are continuing to innovate to help achieve optimal member outcomes?
Carline says: "The master trusts I've spoken to and work with have been concentrating so much on getting through authorisation. They can now start thinking about all the other things they want to do.
"So what I'm expecting to see much more in the way of developing techniques, technologies and improving services to members. Instead of that focus on 'we've got to get all the documentation right', getting those [sometimes] thousands of pages delivered to TPR, they can now put the resources into the development of services and actually getting back to delivering what they are there for, which is good member outcomes."
The PMI has been doing work in this area too. Its master trust working party created last year - which consists of representatives from a number of master trusts - will provide material on how people who may be advising on a master trust or working around them can understand how they differ and what they deliver next January, Carline tells PP.
Meanwhile, Brown says master trusts must ensure they get "all of their data ready for the pensions dashboard, be at the forefront of considering climate change in their investments, and ensure members are getting value from their pensions".
In terms of what she expects the market to look like in the coming years, she adds: "We expect the growth in terms of assets under management and members to grow. But in terms of the market in the future, the size of the number of master trust isn't what's important.
"What's important for us is maintaining standards and ensuring the authorised master trusts continue to demonstrate the authorisation criteria."
Evidently there has been a warm welcome for tighter regulation in this sector. It is important that the arrangement is monitored on an ongoing basis to ensure the market continues to remains fit for purpose. But the providers have a role to play themselves and must ensure they continue to innovate and evolve.
Master trust authorisation criteria
In order to be authorised, master trusts had to show their scheme they met the five criteria laid out in legislation: demonstrating the people running their scheme were fit and proper; financial sustainability; the funder of the scheme could support it; the master trust had adequate systems and processes in place; a continuity strategy had been prepared.
More on Defined Contribution
Back to Top