Planning in a pandemic: The effect of Covid-19 on pension schemes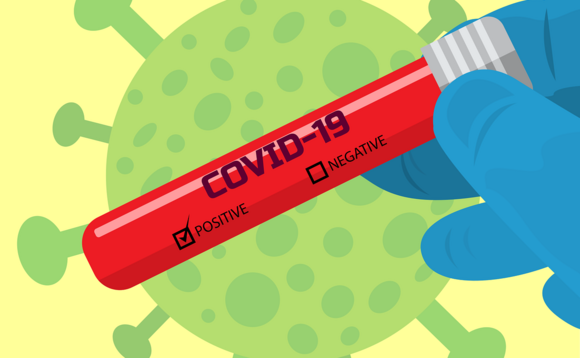 Schemes need to be prepared for the potential longer-term health impacts on those who contract Covid-19, says Steve Leake.
It is by now a cliché to say that coronavirus has fundamentally changed life not just for those who contract the disease, but for societies at large as they try to limit its spread.
One sector in which the awful effects of the disease will be keenly felt is the pension industry. Member mortality - a feature of our industry that dictates almost every decision - will be impacted by how the virus spreads and the long-term side effects it leaves behind. Trustees and sponsors are only now starting to grapple with how the virus will impact their own schemes, which will be vital for their planning in the decades to come.
The short term impact
As trustees and sponsors start to plan, member demographics will be a pivotal factor in their decision-making. Unfortunately, our most vulnerable populations have been most heavily impacted by this disease. It is by now common knowledge that the greatest determinant in the severity of disease resulting from Covid-19, and ultimately likelihood of death at the hands of the virus, is age.
XPS's Covid-19 tracker, which has been closely monitoring the impact of the disease's spread amongst different populations, confirms what has been widely reported - that older, less healthy people are more likely to die of the disease.
Analysis of the numbers shows that up to the week ending 7 August, there had been 57,180 excess deaths amongst people over the age of 45 compared with the preceding five years, while there were actually 21 less deaths among people under the age of 45.
That has implications for defined benefit (DB) schemes whose members tend to be older, and schemes will have to factor longevity changes into their long-term planning. It could be that DB schemes with an older member base could be disproportionately affected by the pandemic, while defined contribution (DC) schemes made up of younger employees could experience very little disruption whatsoever.
Long term planning
However, as we move into long term planning, perhaps the greatest question is whether there will be ongoing health effects associated with the disease. There are studies that suggest that survivors of the Spanish flu pandemic were more likely to suffer cardiovascular disease later in life. There are early indications that Covid-19 may cause similar effects, with some patients afflicted with scarring of their lung tissue after having contracted the disease. If we start to see more widespread long-term ill health that will significantly impact how schemes will have to plan for the future.
Beyond health, our analysis reveals some interesting disparities in how Covid-19 affects different populations. Mortality rates vary with socio-economic background and geography, as people from lower-income areas face higher mortality than those from relatively more affluent areas. XPS has also started to see these differences in the general population be reflected in pension schemes - so a scheme that comprises of blue-collar workers in inner-city areas and older members will likely have higher mortality rates than one which is primarily made up of white-collar workers from the suburbs or younger members.
These demographic variations will be crucial as trustees and sponsors start to model how the pandemic will affect their schemes and take steps to plan accordingly. Here, the economic impact of Covid-19 will also have a significant effect - in some scenarios double that of the disease itself. In our long term forecasts we have found that, once all circumstances are accounted for and modelled against the various scenarios that may play out over the next few years, we may see a reduction in pension liabilities by as much as 5% across the DB landscape. This is a phenomenal amount that represents as much as £90bn.
While there are many unanswered questions about how this disease will affect pension scheme members, we can say with relative certainty that its impact will be significant both currently and on an ongoing basis.
Our industry, like society at large, is in unchartered territory. The magnitude of the effects of this disease on pension funds - both in the medium and long-term - remain to be seen. But what is certain is that the earlier schemes start to furnish themselves with as much information about their members' health as possible, the better prepared they'll be to respond to their members' needs.
Steve Leake is principal at XPS Pensions
Back to Top