Calls for greater trustee power as WPC scam inquiry consultation closes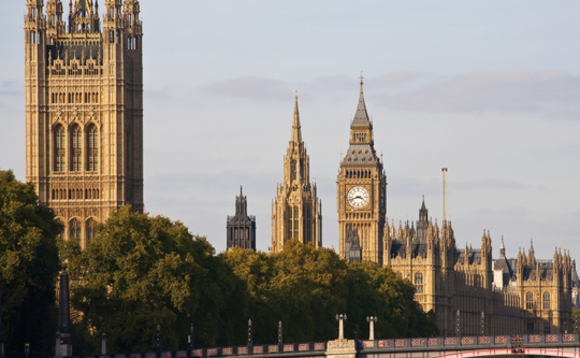 Trustees need to be given the choice to directly refuse pension transfers if the industry is to properly plug the proliferation of scams, the Work and Pensions Committee (WPC) has been told.
As the committee's call for input on the first phase of its three-part inquiry into the impact of pension freedoms closes today (9 September), MPs were told that statutory rights to transfer limited the ability of trustees to act even if fraudulent activity is suspected.
The WPC announced the investigation in July and called on the industry to submit its views on the prevalence of scams and current trends. It also asked the industry to identify common outcomes of pension scams for perpetrators and victims, how existing enforcement tools are being used, and what can be done generally to prevent scammers.
Phoenix Group risk and financial crime manager and Pension Scams Industry Group (PSIG) deputy chairman Tommy Burns said greater permissions for trustees were necessary.
"We need to give pension scheme trustees the ability to refuse transfers when sufficient pension scam concerns are identified," he said.
"Trustees do not have this at present - even if checks identify concerns, the overriding challenge is that, as the transfer is typically to a UK pension scheme, a statutory right to transfer is likely to exist."
The Investing and Saving Alliance head of retirement Renny Biggins said the continuing prevalence of scams meant damage to consumer confidence in the wider pension system was still a major concern five years on from the introduction of pension freedoms.
Since the introduction, schemes and administrators have continued experienced an increase in suspicious transfer requests, with PSIG estimating total losses to pension schemes around £10bn.
"To help reduce criminal activity, it is important to reduce individuals' exposure to scams, continue promoting awareness of scams through various channels as well as tighten the relevant legislation," Biggins said.
"We must, however, acknowledge there is no silver bullet and as the government and industry's anti-fraud measures evolve, new scams will also evolve.
"Increased government and industry collaboration is required, to ensure that existing and new scam activity can be identified at the earliest possibility and expertise and real-time operational experiences can be leveraged, to drive forward further innovation and change to combat this activity, increase consumer confidence and keep losses to a minimum."
According to research conducted by XPS Pensions, half of all defined benefit pension (DB) transfers have triggered scam related red flags since the outbreak of Covid-19.
On the back of its response to the WPC's call for input, the consultancy's research found these red flag transfers represent around £25m in pension savings.
It added that the steep rise in red flag cases from one in eight between 2015 and 2018 to around half of all cases in July and August 2020 was characteristic of a concerning trend. The last two months also cover those accessing their pension post the onset of coronavirus in the UK.
XPS Member Engagement Hub spokeswoman Nicole Young said that while more schemes had stepped in to help savers by providing access to independent financial advice, legislative support was still lagging.
"More could be done if there were clear guidelines and regulatory protections for employers and trustees who seek to put in place education and access to advice," she said.
Earlier this week, financial education provider Wealth At Work said trustees needed to be prepared for an increased duty of care to helping savers accessing sound advice as the Financial Conduct Authority's ban on contingent charging comes into effect for financial advisers.
The ban - effective 1 October - is set to remove the problem of potential conflicts of interest that arise when an adviser is only paid if a DB transfer goes ahead.
A WPC spokesman confirmed to Professional Pensions that its three-part inquiry will be conducted in three separate parts over the coming year, with a call for input on part two not expected until 2021.
The second part of the inquiry will focus on accessing pension savings.
Read more:
WPC seeks scam victim responses for impact of freedoms inquiry
Industry welcomes timely WPC impact of freedoms inquiry
Back to Top