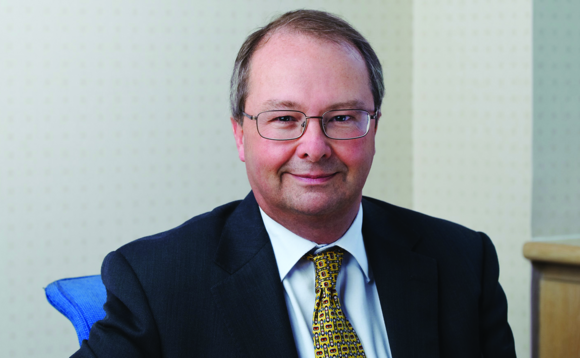 Andy Cheseldine explains why the PLSA's new Responsible Investment Quality Mark is more than just another disclosure for schemes
Implementation statements, statements of investment principles, voting disclosure, the chair's statement, TCFD… It's fair to say that schemes have borne the weight of significant regulation in relation to responsible investment in recent times.
When the Pensions and Lifetime Savings Association (PLSA) introduced the concept of a Responsible Investment Quality Mark (RIQM) at our first ESG conference at the start of the summer, trustees could be forgiven for thinking: "Not another responsible investment disclosure!" But that would misinterpret what we are trying to achieve.
The PLSA has been thinking very hard about how we can raise ESG standards across the industry and cement UK pensions funds' renown as world class climate aware investors without burdening schemes with undue reporting.
The RIQM is designed to draw together all of the various elements of responsible investment, to recognise the schemes that are leading the pack and, by doing so, to establish and share best practice to those schemes with ambitions of joining them.
We want to encourage schemes of all sizes to deliver good responsible investment practice. And that means across the board, rather than piecemeal - for example by only focussing on climate and forgetting about social and governance issues. We think there is a lot of good work going on but also plenty of room for improvement.
The accreditation process we have proposed is designed to be as streamlined and user-friendly as possible and should avoid duplication. If you have a document you have used for another purpose, such as a fund manager questionnaire or a record of responsible investment training you have provided trustees and staff, which evidences your commitment to responsible investment, you can submit that. If you are a signatory of the Financial Reporting Council's Stewardship Code, we will recognise that your operations will meet those standards.
The framework also recognises that schemes of different sizes will be able to demonstrate actions in different ways. The assessment approach will respond intelligently and flexibly to the scale and resources of each scheme, so that not only the largest and best resourced schemes will be able to qualify.
All schemes will be expected to meet the high-level expectations set out in the standards. However, the standards have been designed to accommodate the different regulatory requirements between scheme types - defined benefit, defined contribution and Local Government Pension Scheme (LGPS) - across the sector.
Smaller schemes will in practice need to provide less evidence of direct activity, as they will be working within certain bounds. For example, we would not necessarily expect to see evidence that they have had direct engagement with companies in which they invest. We will be looking to see this evidenced in other ways such as impactful interaction with their manager or consultant, and how they respond to the information they get back.
DOING THE RIGHT THING
Unlike other regulatory initiatives in the responsible investment and ESG space, the RIQM is not just about satisfying regulators that schemes are complying with their obligations.
They also aim to provide a saver friendly means to schemes to demonstrate to their members that they are 'doing the right thing'.
A survey we carried out of 2,000 people in January highlighted how climate risk, in particular, is hugely important to savers. Yet most think their scheme is doing very little. This underscores the need for schemes to do more to communicate the steps they are taking to be responsible with their members' money.
Three-fifths (61%) of the public say that they would think more favourably of a pension scheme that has an independent award or stamp of approval for investing in a climate aware way.
Just over half (52%) of savers say they would check to see if their pension fund was investing in a climate-aware way if they could freely access a list of those who had achieved a certain standard.
Pension funds produce lots of differing documentation to evidence how they are integrating ESG and stewardship across their scheme, but in most cases this information is designed to meet regulatory requirements and is quite hard for most savers to find and interpret. Those schemes that meet our new standard will be able to display a stamp of approval that savers can easily trust and identify with.
Our consultation on the RIQM standards and the accreditation process is open until Friday 3 September. We are encouraged by the interest shown already with some schemes asking already how they can apply for accreditation.
Some pension funds are already deeply engaged in achieving responsible investment. However, this is a highly complex area so many others are looking for ways to approach the issue. We hope that by creating a new quality mark we can both recognise existing best practice and help other schemes understand and develop it.
Andy Cheseldine is a professional trustee and chair of the PLSA's standards committee