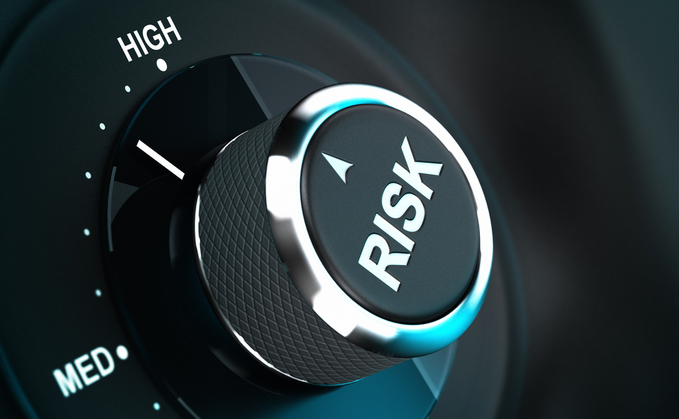 The private equity industry is facing risks on several fronts. But from adversity may come opportunity, at least in some areas, according to Nils Rode and Duncan Lamont.
Most of 2020 and 2021 were record years for private equity. Buoyant asset markets, cheap borrowing costs, supportive fiscal and monetary policy, a booming initial public offering (IPO) market, and insatiable demand from investors for anything with a good story behind it all played a role. It wasn't only private equity that benefitted. The Covid era has sometimes been described as the "everything boom".
But every single one of these drivers has gone into a hard reverse.
Inflation is heading towards double digits in many developed economies, levels not seen for several decades. Interest rates are rising, the IPO market has all but jammed shut, and growth and technology stocks are being hammered.
The private equity industry is facing risks on several fronts. But from adversity may come opportunity, at least in some areas.
Risk 1: The recession risk is rising
Central banks are trying to engineer a "soft landing" by raising interest rates enough to fight inflation but not so much as to cause a recession. Our economists argue this will be difficult to achieve. Not least because some of the drivers of inflation are being driven by commodity price shocks as a result of the war in Ukraine - something which the governor of the Bank of England, Andrew Bailey, admitted left him feeling helpless.
But recessions have been better times for private equity than might be expected. Funds benefit from time-diversification, where capital is deployed over several years, rather than all in one go. This allows funds raised in recession years to pick up assets at depressed values as the recession plays out. And then to exit later on in the recovery phase when valuations are rising.
The average internal rate of return of private equity funds raised in a recession year has been over 14% a year, based on data since 1980. This is higher than for funds raised in the years in the run up to a recession - which, at the time, probably felt like much happier times.

Risk 2: Stagflation
Worse than a regular recession is the risk of stagflation - weakening growth at the same time as high inflation. For the public equity market this has been the worst possible environment for returns.
But not all sectors are affected equally. Historically, among public markets, the IT sector suffered most, followed by communication services and industrials. In contrast, it has been a very good time to invest in consumer staples and healthcare companies. Parallels can be drawn to private equity.

As an industry, technology features heavily with private equity. If historical public market experience is a guide, then many strategies could find the going tough if stagflation becomes an issue - albeit shielded to some extent by time diversification.
And, rather than struggling, investors with exposure to consumer and healthcare-focused strategies may even be pleasantly surprised by how their funds perform.
Risk 3: The IPO market is closed
The $10bn (£8.18bn) of US IPOs in the first quarter of 2022 was 92% below what was raised in the same period last year - when the recent IPO boom was at its peak. As of 9 June, the figure for the second quarter has collapsed further, to next to nothing. A paltry $3bn has been raised this quarter to date. 2022 is shaping up to be the worst year for IPO volumes for a long time.

Data as at 9 June 2022. Based on IPOs which raised more than $100m. Source: Morgan Stanley/Dealogic, Schroders Capital.
The IPO market is a key exit route for venture capital investments, so this presents a problem. And heightened risk aversion is also likely to impact many companies' appetite to pursue mergers & acquisitions. But the closing of these exit opportunities will also create opportunities for some general partners (GPs) and limited partners (LPs).
GP-led transactions, where one private equity general partner/fund manager sells one or several portfolio companies to another vehicle set up by the same GP, are likely to come more into vogue. This was already happening, but the closure of the IPO market and a reduction in M&A exits could accelerate the trend.

GP-led secondaries have two main benefits. One, the sale allows investors in a given private equity vehicle (LPs) to achieve an exit, with an associated cash distribution. But, second, they also allow GPs to maintain exposure to those companies that they feel have further upside - rather than, for example, being forced to exit completely when a fund nears the end of its life.
Risk 4: Fundraising excesses will come home to roost
While all private assets have been attracting increasing interest from investors in recent years, some parts of the private equity industry have gone stratospheric.
Excessive amounts of capital leads to more competition for deals, higher prices being paid and, ultimately as we are likely to see, worse returns.
A prime example is the late stage venture/growth segment. For years, our Schroders Capital Fund Raising Indicator (FRI) has been flagging the fundraising excesses in this area. And all of this money had to find a home somewhere.

This wall of money contributed to a nine-time rise in median valuation of companies at the pre-IPO fundraising stage over the last five years. And a soaring number of unicorns. But, as with all assets whose valuations have been pumped up by easy liquidity in recent years, the future now looks a lot more stark for many of these companies. The private equity funds which backed them are likely to go through a much more challenging period for performance.

However, fundraising has not been so wild everywhere in private equity. Early stage venture capital has been much more contained. One way to see this is in the relative change in valuations of early stage venture capital investments compared with later stage ones. The median valuation of venture-backed companies at the early stage (seed/series A round) "only" doubled between 2016 and 2021. This is a long way short of the liquidity-fuelled nine-times rise in late-stage (Series F+) rounds. That should feed through into more resilient performance on the early stage side.
And, within the buyout space, valuations on small buyouts have been more stable than large buyouts, in part due to less capital flowing into their area. The risk of a valuation-driven fall in prices is lower in small buyouts than large.

Opportunities amid adversity
Private equity is not immune to the forces which are buffeting all financial assets right now. However, while some parts of the industry are likely going to face more difficult times, others are likely to be more resilient, even with opportunities to thrive.
Nils Rode is chief investment officer at Schroders Capital and Duncan Lamont is head of strategic research at Schroders
This article is reproduced with kind permission