How Border to Coast is meeting pooling challenges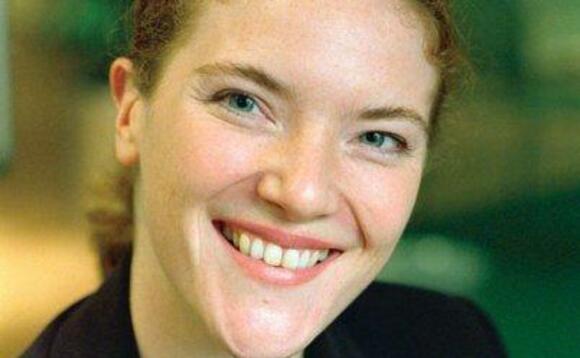 At a glance
Border to Coast is seeking to build an internal team and do pooling correctly, not quickly
The pool is very keen to see how it can partner with the other LGPS pools
The pool has been considering different ways to maintain the connection with all 12 funds
The £43bn local government pool has hit a lot of milestones in recent months, but this is just the start of a long journey. Its chief executive Rachel Elwell speaks to Stephanie Baxter
The Border to Coast Pension Partnership is one of the biggest pools to have emerged across the £259bn Local Government Pension Scheme.
It has hit a lot of milestones on the back of its project team over the past few months. In January, the pool applied to set up a Financial Conduct Authority (FCA) regulated investment company to manage assets through both internal and external management with a number of vehicles, including an authorised contractual scheme (ACS). It was not ready to start transitioning assets by the 1 April deadline; instead it will go live in July, which was agreed early on with the government.
Making progress
It has made a number of big internal appointments, including a chief risk officer, and heads of equities and alternatives. Now it has the C-suite in place and has hired people on the operating side, it will start recruiting for the investment side. For the first few years, the internal operating model in Leeds will have around 70 people, of which half will be direct investment staff that will also include people looking after externally managed funds. The vast majority of middle and back office function is outsourced, but it still has internal people on the operating function.
The pool's 12 shareholder funds with total assets of £43bn are: Bedfordshire, Cumbria, Durham, East Riding, Lincolnshire, Northumberland, North Yorkshire, South Yorkshire, Surrey, Teesside, Tyne & Wear, Warwickshire.
Chief executive officer Rachel Elwell, who joined last November, believes it is right to do pooling "correctly" rather than quickly.
It is still in discussions with people from the three internally managed funds about transferring to the pool. "I'm very keen that we are able to keep these really good people engaged through the process," says Elwell.
In February, the pool appointed Northern Trust to provide third-party administrator and depositary services, and develop an operating model for pooling.
It is taking a standard approach to developing its operating model for pooling:
"For the first transitions and first year or so we will be operating fairly straightforward mandates and ensuring everything is tried and tested. It's important we're confident in taking on those first few mandates, as we will be taking on some significant numbers of assets even in the first transition."
Around £10bn of the internally-managed funds is likely to transfer to the pool in July.
Border to Coast is looking to launch its first externally-managed fund - a UK equity fund - in September, and will appoint a manager.
The team is working with the 12 partner funds to agree what will be the first wave of funds to launch and getting that detail fleshed out alongside working with the FCA on the approval process.
"To start off, we want to ensure we're doing things that are standard and that everyone is comfortable," explains Elwell. "We'll then think through the next few years as the transition programme develops, as we launch internally and externally managed bond capabilities. Alongside that, the pool is look to make available private equity and infrastructure capabilities in the next nine to 12 months with other alternatives coming on board after that as these are more complex."
Partnerships
The pool is very keen to see how it can partner with the other LGPS pools.
Chief operating officer Fiona Miller, who chairs the cross pool infrastructure group, is very supportive of ways to work across pools."
"But we're keen to work with other big asset owners too to ensure we're getting sight of a wide range of opportunities, says Elwell. We're still working through what our strategy will be - we'd like our infrastructure capability to be up and running for our partner funds to be investing in early 2019."
The pool's ongoing costs are estimated to be within the bracket agreed with the pool partner funds. These are £27m annual savings by 2021, increasing to £55.2m by 2030.
"As we've worked through bringing people in and making big third party appointments, we're starting to prove the numbers, but the proof will be in the pudding."
Some of the projected savings come from the appointment of external fund managers on different fee scales - the pool is still at the early part of that journey.
The internally-managed funds ran things very cost-effectively, says Elwell. "As a pool you can talk about savings on cost, but we have always talked about value for money and ensuring we get good risk-adjusted returns. While cost is a focus, it's part of the overall picture of ensuring we deliver the returns our partner funds need and provide opportunities to access those returns be that through scale, negotiating with fund managers more cost effectively or engaging with the companies in whom we are investing to improve governance."
All eight pools will face a number of challenges over the coming years, not least around building and maintaining good relationships with the LGPS partner funds.
Future challenges
"I'm sure there will be times when that partnership is tested, but ultimately we are only here to make sure our 12 partner funds get what they want out of pooling," says Elwell. "So, we're keeping close to them and trying to make sure they feel part of that."
The pool has been considering different ways to maintain the connection with all 12 funds.
It is now looking to bring in a couple of partner fund nominated non-executive directors over the next few months, which is another way of trying to have transparency.
"Because we're not regional, it could be easy for us to lose contact as we focus on building something - and so we have regular meetings with the officers and pension fund chairs. It's important to keep on with that and not take it for granted."
Another challenge is around having the right building blocks to allow pensions committees to put into effect their strategic asset allocation.
When Border to Coast went through the design phase, the building blocks that people wanted were based on the strategy after the 2016 valuations - but after the 2019 valuations they will all be undertaking strategy reviews.
"There is a big challenge in terms of keeping talking to each other and understanding how those building blocks might change while going through that 2019/2020 review. We want to ensure we build something that will continue to meet our customer needs and isn't always backward-facing.
"Over the next few years we have to keep open and transparent about what we're doing, keep the relationships going, and build trust with people that it actually can happen."
There are also some technical difficulties. Pooling such big assets from many different places is no small task, and combining public sector and FCA regulation is new to most of the pools.
"South Yorkshire has some experience of being regulated by the FCA, but part of my recruitment strategy has been to try to ensure we have a good mix of people who understand the LGPS and our customers, and people who understand the FCA."
For Elwell, it is really important to learn from where pooling has been done before. "We need to go back and ask how that worked in this particular situation. That has some challenges, which we will work through with the other pools as well. We won't put ourselves in isolation and it's important for us pools to support one another."
Hiring people
Building an internal team is a challenge for all the pools, but particularly those far from London's financial centre. She believes working for an LGPS pool is a great opportunity to help build something new:
"It's the chance to create something where you can make a difference, and I've personally found the leadership experience both within the organisation and working with the officers of the funds is an amazing opportunity. That's a strong part of the narrative for people who may be towards the end of their career and want to give something back, or people who are looking for the opportunity to step up and lead something."
While Leeds has a "fantastic" financial services community with "good people", there is notably very little asset management outside of London.
"So, we need to be able to build relationships with the universities and business schools, apprenticeships, in order to develop our own people.
"If we have a good blend of people with lots of experience and who want to give something back, with lots of enthusiasm and want to develop - surely that's a good story?"
Back to Top