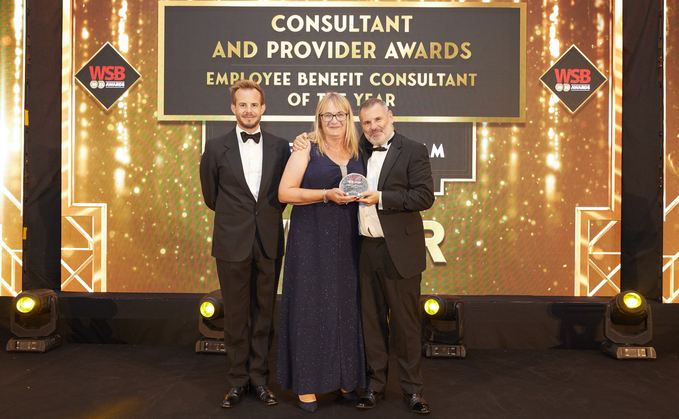 As part of our series looking at what firms did to win their accolades at the WSB Awards 2022, WSB speaks to BW platform and benefits partner Julia Turney about how the firm won the Employee Benefits Consultant of the Year category.
What does it mean to win this award?
Barnett Waddingham is all about finding the best outcomes for our clients and their employees. To have our data led, holistic approach to benefits acknowledged is fantastic, but we couldn't do it without our clients. Winning this award is testament not only to the team's efforts but to our clients, who work in partnership with us to help develop and deliver our solutions for them. It's always great to be recognised, but we don't rest on our laurels and are always looking for innovative approaches which will benefit our clients; our new sustainable benefits module though our 4me platform is an example of this.
What do you believe sets you apart from your peers?
Our approach is different as we are a partnership and so have our future in our own hands. This means we can focus on developing long-term client relationships rather than adopting a short term, income-based view. It also means we can be quite nimble around innovation and proposition development. We believe innovation is a key part of our progression and future, and invest heavily in this. Our in-house 'Future Factory' supports the development of forward-thinking ideas across both our employee benefits team and the wider services we offer.
Independence means we're also free to think beyond standard labels and start conversations that consider wider issues, for example around ESG. We've been trailblazing to deliver innovative benefit strategies which support our clients' ESG objectives. We believe that when aligning benefits to corporate ESG goals, it's important not just think of green initiatives but to improve wellbeing, reduce inequalities and build strong communities. We look not only at sustainable benefits but also challenge benefit providers to be more sustainable, integrating sustainability scoring into our review process. In addition, we have sustainable incentives where employees are rewarded for certain actions and behaviours with tree and coral reef planting or ocean plastic recovery.
From holistic data-driven approaches towards impact investing and responsible business strategies, to simpler, everyday improvements that combine social and environmental benefits, we're ready to help shape a more sustainable future for our clients.
What are the key challenges facing your clients and how are you helping them address them?
We recognise it is a difficult time for our clients in the current climate; the cost-of-living crisis is affecting millions of people. In turn there are huge pressures facing businesses, including spiralling costs, a drop in consumer spending and the post pandemic battle to attract and retain talent. We're talking to them about our Employer DNA approach; understanding the unique nature of their business through analytics and then how to build business resilience and spend smarter.
How will you continue to improve your services to clients over the coming 12 months?
We operate a culture of continuous improvement. We therefore consider the issues our clients are facing today, along with those they may encounter in the future. This is supported by our 'Future Factory', as mentioned above, which generates and cultivates ideas around service delivery, with the aim of improving efficiencies and driving down costs. This underpins our consistent aim to think beyond the future and prepare for the 'one-day'. Our approach is always to add value, not cost.
The winners of the 10th anniversary Workplace Savings and Benefits Awards were announced at an event held at London's Marriott Grosvenor Square in September. To see the full list of winners and find out more about the awards, visit: wsbawards.co.uk