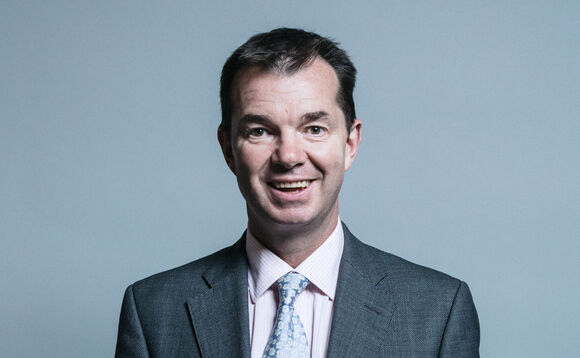 Key points
At a glance:
The DWP is seeking views on the principle and delivery of simpler annual benefit statements
Initially launched by an industry-wide group, Opperman continues to urge take-up of them
The consultation has questioned the efficiency and consistency of voluntary adoption
The Department for Work and Pensions (DWP) has launched a consultation setting out proposals for the adoption and launch of simpler annual benefit statements. Holly Roach reports
The DWP has published a consultation seeking views on the principle, adoption, and delivery of simpler annual benefit statements for workplace pensions.
The consultation is seeking views on the principles of short, simple statements, the presentation of information on costs and charges, as well as ownership of the guidance on the assumptions used in the statements and how they can help members identify whether their savings are on track.
Unveiled at the beginning of the month, the consultation document includes proposals which would require the simpler statements to be presented on no more than two pages, and for the statements to work alongside innovative communication tools and technology, including the pensions dashboard.
The consultation also sets out proposals on adoption of the statements through voluntary or mandatory approaches and explores the potential costs of transitioning to any new approach.
However, the DWP said: "It is not clear that voluntary adoption of principles, descriptors or the statement can deliver sufficient consistency, nor where ownership of them should lie to ensure adoption is encouraged and that they are subject to ongoing development where necessary to reflect evolving best practice or changing regulatory requirements."
Additionally, the DWP questioned trustees and scheme providers on their anticipated timescale should they adopt the simpler statement, and asked what barriers are in place for those currently not choosing to adopt.
Pensions and financial inclusion minister Guy Opperman said: "Simpler statements provide clear information that people will actually understand, and this will encourage them to save more.
"I want pension schemes to drive forward real change quickly but, if necessary, I will consider regulation."
The DWP's consultation will run until 20 December 2019.
The statements were initially developed collaboratively by Quietroom, Eversheds Sutherland and former chairman of the Pensions and Lifetime Savings Association, Ruston Smith. Early adopters of them include PensionBee and Smart Pension.
PensionBee led the industry when it adopted the simpler statements in May and has now delivered them to more than 25,000 of its customers.
Smart Pension followed, adopting the simpler statement in June. The master trust's version of the statement was led by Smith, who is also one of its non-executive directors. It said the statements were "clear and accessible" and successfully delivered "key information" to members.
Director of policy and communications Darren Philp said: "Given the less enthusiastic take up by the industry to date, it wouldn't surprise me if the government decided to mandate this, especially if the industry doesn't get its act together.
"We're also all for transparency over costs and charges. Giving people even a rough idea of what their pension costs them is an important step, and it has taken us far too long to get to this position."
Eversheds Sutherland partner and head of pensions Francois Barker welcomed the DWP "opening up the debate over whether to make its adoption mandatory".
"The simpler annual benefit statement is not a party political issue, and we are confident that the next government - of whatever colour - will have close regard to the outcome of the consultation."
This consultation builds on the Auto-enrolment (AE) Review 2017: Maintaining the Momentum, which detailed how workplace pensions should meet the needs of individuals and employers while remaining fair, affordable and sustainable for future generations.
The simpler annual statements launched with the aim to "junk the jargon" and help people engage with their savings.
More than ten million people are now saving into a workplace pension as a result of AE, yet recent research has revealed that only saving the minimum contribution will not support a person to live a comfortable retirement.
In the 2017 AE review, the government promised a "more robust and inclusive savings culture" and unveiled plans to "maintain the momentum achieved so far". This consultation paper also gives respondents the opportunity to rethink the way information is presented to savers on the pensions dashboard.
The government has also proposed the statement be sent to members in an orange coloured envelope to ensure they catch members' attention and are opened.
Aegon head of pensions Kate Smith noted the simpler statements will "give savers more consistency and should be used as a building block for how pensions are shown on the pensions dashboard".
However, she said: "The tide is moving towards greater pension charges transparency, and savers should have access to how much their pension costs in pounds and pence. But this could prove to be a double-edged sword, as the inclusion of more information could lead to more confusion, with potentially a list of numerous costs and charges which will vary by fund.
"Pension providers may need to explain why the charges vary and what benefits they are paying for to avoid savers making hasty decisions. This may blunt the ambition to move to simpler shorter annual benefit statements."
AJ Bell senior analyst Tom Selby added: "Now is the right time to think radically about how communications can be simplified to the benefit of members, with digital platforms at the forefront. Aiming to move to a one or two page document for paper-based statements is the right approach.
"It is vital the government works with all relevant regulators, including the Financial Conduct Authority, to ensure the information requirements are consistent across different types of pension scheme."
The consultation is open to responses now.
A simplified annual statement
The simplified two-page annual statement was first unveiled at last year's Pensions and Lifetime Savings Association's annual conference in a bid to provide a best practice template for the industry.
The first iteration of best-practice document sat on just two sides of A4 paper and included the information that matters most to people saving for retirement - signposting members to a separate website should they wish to view more detailed legal and cost information.
It was tested by Ignition House, which conducted independent research involving over 70 in-depth interviews and a survey of 1,000 scheme members.
The research overwhelmingly found that the simpler annual statement is much clearer and easier to understand and that it can be read and understood in two minutes - which was considered a huge positive.
Those researched said that they were much more likely to read the simpler annual statement and consider it alongside their other statements to work out what they've got.
The statement received backing from pensions minister Guy Opperman The Pensions Regulator, PLSA, ABI, the FCA and a large number of pension providers - including Legal & General, Aviva, Hargreaves Lansdown, Scottish Widows, Smart Pension, Pension Bee, NEST and The People's Pension, some of whom have since integrated it into their processes.