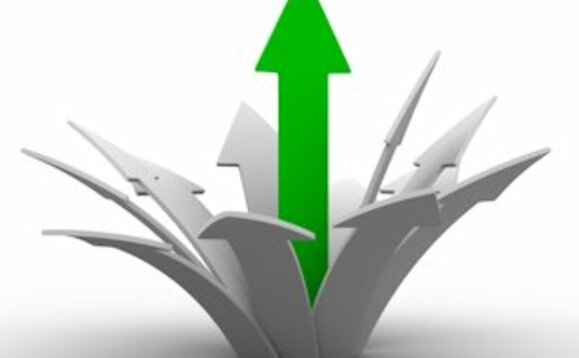 Key points
At a glance:
Barnett Waddingham's turnover sits at nearly £100m following 17% revenue growth
Growth is attributed to 'good quality and service' in all areas of the business
The firm continues to aim for its turnover and expenses to grow at a similar rate year-on-year
Barnett Waddingham's full year results reveal significant growth at the business, with revenue reaching almost £100m. Holly Roach reports
Barnett Waddingham has published its results for the financial year ending 31 May 2019, posting total revenue of £99.3m and pre-tax profits of £28.3m.
The firm's results reveal a 17% boost in turnover when compared to the same period in 2018, when revenue sat at £84.5m. The figures also show 49% growth for the consultancy over the last three years.
Barnett Waddingham's pre-tax profits rose to £28.3m, a £2.5m boost from the year prior, while its operational profit also grew by £2.5m, sitting at £28.4m as at 31 May.
Business growth
Chief operating officer and partner Jane Galvin says the achievement of double-digit annual revenue growth of £15m represents "a stand-out performance in the risk, pensions, insurance, and investment markets".
Senior partner Nick Salter says the advancement was driven by growth in a number of different business lines. "The pension administration business for defined benefit schemes is a very big growth area for us at the moment," he explains.
He adds: "Our investment consulting business is also growing well, and our insurance consulting this past year is the fastest growing area. All business lines have grown this year at different rates." He says the success of that is put down to "offering good service and quality".
The results reveal there has been a 50% growth in the firm's insurance business for both revenue and headcount this year as the firm produced work for more than 70 clients over the course of this reporting year.
It also took on 350 new starters in the period, taking its total headcount across its eight UK offices to more than 1,200.
Managing partner Marcus Whitehead says: "Carefully developing our services and being unafraid to step into new business areas remains at the heart of our efforts to continue to evolve with the needs of our clients."
The firm's total turnover has risen from £84.5m in the financial year ending May 2018, £73.9m the year prior to that and £66.5m in the same period the previous year. For the year ending 31 May 2012, revenue sat at £48.9m.
Salter says over the past seven years, the firm has "effectively doubled its revenue", and is "fairly consistent" in its growth over the years.
He notes this year's results "caught us a bit by surprise" and have "gone beyond even our own expectations".
"I believe that our success is really driven by our true independence as a firm… That impartiality is vital to giving clients the flexibility and control they expect in a service," he adds.
Maintaining momentum
The results also show increased administrative expenses from £58.5m to £70.7m as at 31 May 2019. Salter says the firm aims for its expenses and turnover to grow at a similar rate, which is evident from this year's results.
He says: "Most businesses want turnover growth to exceed the increase in their expenses because that means you're forcing down the price of the commodity you're selling and you're maximising the price you can sell it at, which increases your profit and so on and so forth.
"In a 'people business' I just don't think that works, because the raw materials are the people."
"We want to see our expenses growing at a rate that is not inconsistent with our turnover," he adds.
Whitehead says: "We are less concerned about basking in our results than with maintaining our momentum to propel us forward into the next 30 years.
"Our focus is on the future to ensure that we continue to innovate and help our clients to solve their complexities."
Salter agrees there is no particular number at the beginning of the year that the firm targets in terms of revenue, but "what we want at the end of each year is a bunch of happy clients. If we achieve that, we've achieved our ambition".
"Remaining a 'people-first' provider is not just key to our values but makes an indelible impact on our bottom line," he notes, adding: "We want to provide a first rate service for our clients and if we do that and they like it, they'll pay us, and stay with us and they grow the business."
Whitehead adds: "The numbers never tell the full story. But those found in this year's report exemplify our dedication to making a meaningful difference to our clients."
Non-executive chairwoman Elizabeth Renshaw-Ames says: "Our focus is now on the future as we seek to sustain and build on our momentum as a market leading, independent and free-thinking firm providing a tailored bespoke service for our clients. We are well placed to support our clients for the long-term."
Over this financial year, the firm has remained heavily involved in cases involved with the Pension Protection Fund and has provided administration, actuarial and consultancy services to schemes including British Steel, Carillion and BHS.
Back in June, it bolstered its team by appointing seven partners and promoting 28 to associate as part of its business expansion.
Salter notes he expects the firm to "carry on growing nicely" in the coming years and "continue to take us onward and upward".
See also: The UK's biggest pension consulting firms by revenue