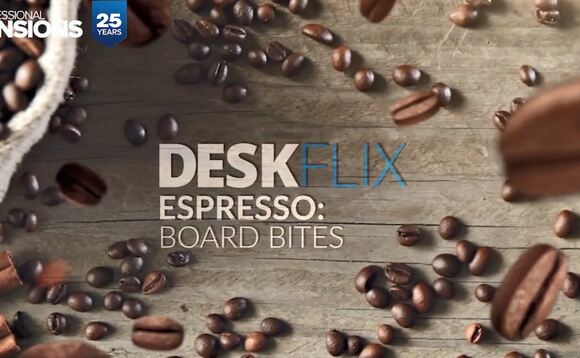 Professional Pensions' has published its latest episode of DeskFlix Espresso – focussing on life after settlement and looking at some of the key issues trustees need to consider after they have conducted an insurance transaction, including the path from buyout to wind-up.
DeskFlix Espresso is Professional Pensions' new virtual event format, which aims to bring you all the key takeaways you would get from a full in-person conference but in around 40 minutes or less. Like an instant-hit espresso compared to a big, milky latte.
This episode - brought to you in association with Aon - focusses on life after settlement and hears from a range of experts from Aon, Legal & General and Rothesay as well as Richard Philips, the chair of trustees for the Asda Group Pension Scheme, which completed a £3.8bn full scheme buyout in 2019.
To listen to the event, sign-up to watch it instantly by clicking here.
During this event you will hear topics including:
Insights from Richard Phillips on how the Asda Group Pension Scheme completed its journey to buyout (00:53)
Policyholder care following the completion of insurer transaction (10:20)
How trustees can deal with residual risks and indemnities (20:04)