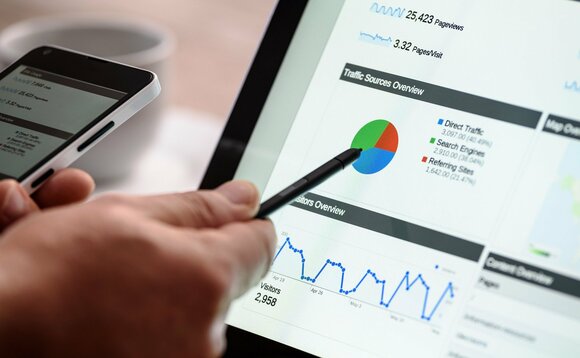 The pensions industry has warned "urgent regulatory progress" is needed on dashboards, as fears grow that the dashboard available point may not be realistic until 2026.
This comes as the Pensions Dashboards Programme's (PDP) consultation on design standards and the Financial Conduct Authority's consultation on the proposed regulatory framework for dashboard firms both close to responses today (16 February).
The Pensions Administration Standards Association (PASA) warned giving feedback on the dashboard design proposals is "near impossible" due to the lack of test or mock dashboards currently in the public domain.
Isio warned it is "vital the pensions industry has regulatory certainty as quickly as possible" in order to achieve the project.
Head of pensions administration Girish Menezes said: "Administrators need adequate time to onboard, test and learn with the fundamental systems that will underly the dashboard project. This will be critical to ensuring that they deliver something truly innovative and ultimately valuable to scheme members."
PASA said because of the way the regulatory framework has developed, the first qualifying pensions dashboards service will not be authorised until at least the end of 2023, meaning testing cannot start for some time yet.
Because of the current lack of user testing of the dashboards, PASA argued the dashboard available point could be pushed to as far as Spring 2026, several years after it is currently planned for.
The firm also warned because the standards are "untested at scale", they "will almost certainly need to change" after testing. It also said very extensive testing with wide variances of data will be necessary, which may take at least 12 to 24 months from the point the first cohort of schemes are connected - which is currently set to begin in August 2023.
Menezes warned until there is clarity on the dashboards, "it will be very difficult for firms across the industry to adequately prepare".
"Time is tight for third-party administrators, who must make a vital decision about how they connect with the dashboard ecosystem, either directly or via an integrated service provider (ISP).
"Some pensions administrators will be connecting to the ecosystem as early as Q4 this year and most by Q1 next year. Many will be connecting via an ISP service, which provides the layer necessary to deal with the large number of queries that are being predicted. But administrators currently have very little visibility of what the user journey for the dashboard will look like, which means they will likely have to make critical decisions blind.
"For administrators, the decision on which ISP to connect with constitutes the beginning of a long-term partnership and significant investment. Firms won't want to make this decision without regulatory certainty around how dashboards will operate, and therefore what kind of experience they will be required to deliver for pension scheme members. Further, they will have little or no time for adequate testing."
The PDP said its design standards were created to "strike the right balance" between ensuring customer protection while allowing dashboards the flexibility to tailor their communications and design to their own audiences.
The Pensions and Lifetime Savings Association (PLSA) agreed that while the PDP's proposals are "sensible" in the most part, until dashboards are thoroughly user tested, the standards "need to remain flexible".
Sackers warned any enhancements should also be tested and subject to a 'member clarity' requirement, to ensure any enhancement doesn't confuse any terminology or information being used or provided.
The PLSA noted saver protection is "paramount" and welcomed the "high bar for authorisation" proposed. The trade body said dashboards must present information in a "completely neutral manner", without seeking to influence user behaviour in any harmful way.
Director of policy and advocacy Nigel Peaple said: "We are glad the regulatory proposals and design standards put forward by the PDP and FCA prioritise the reliability and security of data displayed on pensions dashboards, as well as the importance that savers understand the information being presented to them.
"The standards proposed by the PDP are a very good start, but they will need to remain flexible as real-world experience from extensive testing informs communication approaches."